Hey gang! It's still as hot as hell outside. Maybe this is the universe's way of punishing us for fighting in the comments section and spreading fake news. The universe curses us by having perennially sweaty singits, scoffing and laughing as our jabbar reaches toxic levels.
Know what else is hot? The weirdness never ends! As we have learned previously, DAMN NATURE, YOU SCARY.
Starting with…
1. Lightning strikes tree, apparently opens dimension to the netherworld
This tree was hit by lightning in Baldwyn, MS. It burned the inside. From @jkroxie pic.twitter.com/OKXNMZrmVi

— James Spann (@spann) April 22, 2017
Mississippi and Alabama dealt with a storm over the weekend. The storm gave us the photo above, wherein a tree is burning from the inside after being struck by lightning. It may also have opened the gates of hell.
Twitter got shookt:
@spann @jkroxie pic.twitter.com/fkdKUBwIaW

— miles (@Milesphendrix) April 23, 2017
@spann @jkroxie Now that we found the portal to the Upside Down, can we go in and get Barb?! #StrangerThings

— 50ShadesOfRae (@RaesShade) April 24, 2017
@spann @jkroxie This is a satan tree.

— The Grand Tyrant (@mstek) April 23, 2017
Dammit, nature.
2. Someone actually bought a Chicken McNugget dip for $14,700
Simply put, Rick and Morty is one of the best shows out there right now. If you don't agree, FIGHT ME. But seriously, the show has such power that it triggered for the demand of a Chicken McNugget sauce that was distributed in the late 90s. The sauce in question was the McDonald's Szechuan sauce that promoted the movie Mulan. Remember Mulan? Congrats, you're old.
Demand was so strong that someone actually bought the damn thing on ebay for a whopping USD $14,700 (roughly Php 733,162.50) because priorities. $14,700 for DIPPING SAUCE. Someone actually spent that much for two-decade old sauce. This is it. This is the future of the human race.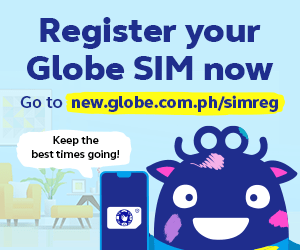 3. Giant rabbit dies flying United Airlines, because United Airlines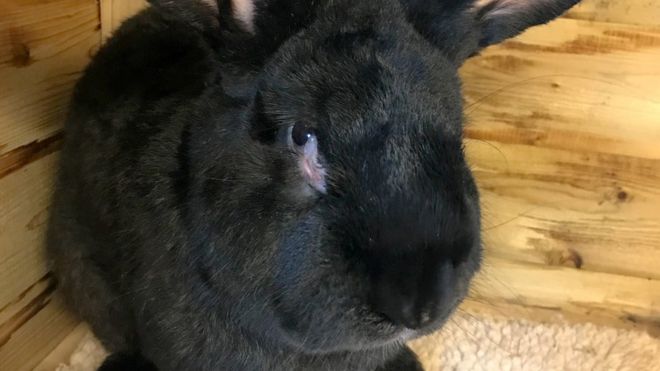 United Airlines has been having a rough couple of weeks. First, there was the incident of a passenger being forcefully dragged off their plane. There was also a scorpion which fell out of one of the plane's overhead bins and stung a passenger. Well, looks like the airline is about to have another PR nightmare on their hands.
A 10-month, three-foot long bunny named Simon was found dead in a plane's cargo hold after arriving in Chicago from London. Reports say that Simon was the son of the Darius, the world's largest rabbit. He was also expected to outgrow his father. Speaking to The Sun, breeder Annette Edwards said: "Simon had a vet's check-up three hours before the flight and was fit as a fiddle. Something very strange has happened and I want to know what. I've sent rabbits all around the world and nothing like this has happened before."
In a statement sent to the BBC, United Airlines said, We were saddened to hear this news. The safety and well-being of all the animals that travel with us is of the utmost importance to United Airlines and our PetSafe team. We have been in contact with our customer and have offered assistance. We are reviewing this matter."
So basically if you're flying United, you run the risk of getting your ass beat, having a possibly poisonous creature sting you, and get your pet killed. Here's a pro-tip: never fly United.
4. Man kills baby on Facebook Live
Facebook has been under intense scrutiny lately, from the proliferation of fake news to a man posting a live video of him shooting and killing an innocent civilian. Recently, a man in Thailand broadcast himself killing his 11-month old daughter, before ending the broadcast and committing suicide. Facebook has removed the video.
In a statement, Facebook said "This is an appalling incident and our hearts go out to the family of the victim. There is absolutely no place for content of this kind on Facebook and it has now been removed."
Police say that the man, identified as 20-year old Wuttisan Wongtalay, committed the heinous act due to jealousy. He accused his wife of infidelity.
Facebook has said it is working on better measures to ensure that sensitive content such as this gets flagged faster. For all our sakes, let's hope they succeed.
5. King Joffrey hugs a pug, hilarity ensues
Actor Jack Gleeson has a very punchable face. There's just something about it that makes us want to drive our knuckles through his nose. Of course, we're being biased considering we're conditioned to think that the actor is actually King Joffrey Baratheon from Game of Thrones. You know that Gleeson did a good job portraying such a vile character considering we want to fart on his damn face.
Well, Gleeson posted a harmless picture of him happily hugging a pug, because pugs are awesome. Given that the internet is full of mature individuals, people went to work with photoshopping Gleeson's photo.
Thank you, internet.
6. "Unicorn clouds" spotted in Pagadian and it's majestic AF
Over in Pagadian City, Anne Elle Salikala took a photo of "unicorn clouds." IT IS GLORIOUS.
The phenomena is attributed to "cloud iridescence" when tiny ice crystals and water droplets linger around multiple clouds in the sky.
Nah, it's definitely a unicorn.
7. Woman uses boyfriend's nutsack as beauty blender, and we don't know anymore
i think i started a new instagram makeup trend pic.twitter.com/Hbx4XMLbrD

— johnna (@punkzillaa) April 23, 2017
For reasons undefined, Johnna Hines decided to use her boyfriend Damon Richards' balls as a beauty blender. She says she was putting on makeup when Richards tried to make her laugh with his balls, and thought, hey, your balls can be a beauty blender, because reason.
She tweeted a video of Richards' beauty balls in action, and has since been retweeted more than 40,000 times. Hines also said the Richards' balls did a good job as a beauty blender. He also gained some newfound fame in the process.
@punkzillaa Well fellas …. Looks like we're going places

— highdamon (@richardsdamon13) April 23, 2017
Hey at least he shaved right?
Right? Moving on then.
8. These blowjob robots want to suck your dick and no thanks
In nothing-is-sacred-anymore news, Arlan Robotics just made an oral sex robot. It sucks and bobs its head up and down just like the real thing… or something like that.
The robot's creator says, "The model is so realistic, especially in motion,that my wife refuses to enter the room when it is set-up she feels very uncomfortable around it."
Yeah sure, just look at how realistic they are:
Look at those faces. So realistic! Check out those eyes. Soul-less, devoid of any hope for the future…just like us!
The creator adds that the robots come with "soft silicone mouths with delicate tongues and also semi-rigid teeth that gave a fantastic feeling."
Are we done? LOL no. He adds "I discovered the perfect way was to allow air to escape from within the tubing, allowing free movement of air provided a smooth swallowing feeling that felt like a real interaction. Using internal tubing I also engineered an escape route for the air that could be sealed with the tip of a finger in-use, allowing a toe-curling suction whenever desired."
Yeah, we'll pass. We'll definitely pass. If this is what our soon-to-be robot overlords look like, we're screwed.
You know what's weirder? Seriously, do you know? Tell us about them below!