This Week in Weird News: This Is Why Aliens Won't Visit Us
Feb 24, 2017 &nbsp • &nbsp 8List
Hey weird team! How's it hanging? Life getting you down? Are you getting a hand mark on your forehead from the number of times you've facepalmed because this country is being run by morons? Blood in your stool? Well, can't help you there. What we can do is take your mind off your worries and introduce more somewhat worrying things with the weird happenings this week. Why? Because we care.
Now let's all dive in to the wild world of weird, starting with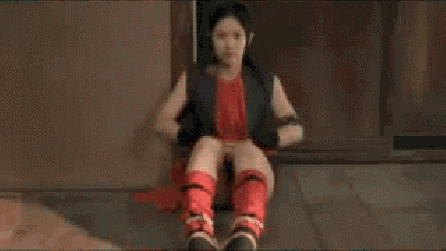 1. French military is grooming eagles to destroy drones
After suffering from a string of jihadist attacks and an incident wherein a drone flew over the French presidential palace in Paris, France hatched up a plan for the sake of national security. France's military is training eagles to annihilate drones.
The eagles were hatched on top of the remains of old drones. They had their food served on top of the old wreckage and as such, these eagles would hunt drones as a food source. Each time the eagles would catch a drone, they would be rewarded with food.
Just who are these eagles? They are Athos, Porthos, Aramis, and D'Artagnan, named after the protagonists of the Three Musketeers.
2. Yakuza boss gets botched dick surgery, orders nurse killed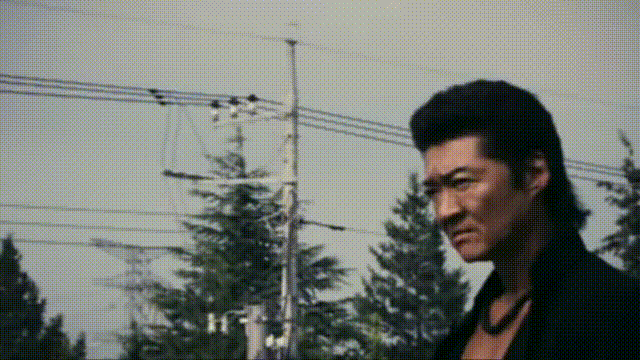 The Tokyo Reporter reports that 70-year old boss of the Kudo-kai crime group Satoru Nomura ordered the killing of a nurse back in 2013. The reason? Botched penis enlargement surgery. Nakata ordered former member Yoshinobu Nakata to carry out the hit.
Nakata's defense team states that he only accompanied the suspect who carried out the attack, but denies that he had an intent to kill. Nakata stabbed the nurse in her head and chest, but was able to escape with her life. If that showed no intent to kill, then we don't know what is.
Nakata's left with a bunch of options. He can get a bionic penis (but beware of the two week erection), or maybe he can just learn to love his body.
3. Japan zoo executes 57 monkeys carrying genes of "invasive alien species"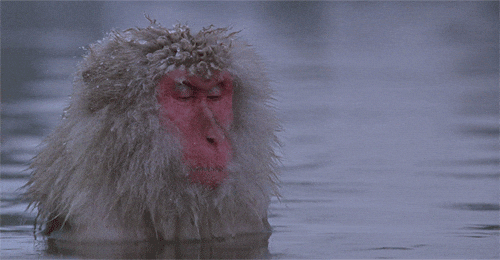 Japan's Takagoyama Nature Zoo has executed 57 of its snow monkeys by lethal injection, due to the monkeys carrying genes of "invasive alien species." The monkeys were found to have been crossbred with rhesus macaque monkeys.
Rhesus macaque monkeys are banned in Japan and are categorized as "invasive alien species." Officials believe that the snow monkeys escaped from their enclosure and started breeding with rhesus macaque monkeys outside of the zoo. Speaking to the Japan Times, an official said the monkeys had to be killed to "protect the indigenous environment." If only we can eliminate government officials who were crossbred with pieces of shit.
4. Guy eats photo of Jason Segel every day until Jason Segel eats a photo of him because reasons
.
Youtuber/man with too much time on his hands Noah Maloney has been eating photos of actor Jason Segel every day until the actor eats a photo of Maloney. His first video has already garnered more than 500,000 views as of this writing.
@jasonsegel I am going to eat a picture of your face everyday until you eat a picture of my face. #eatmyfacesegelhttps://t.co/huQqDlXVhx pic.twitter.com/QviHdyfjVW

— Noah Maloney (@zestynoah) February 16, 2017
We don't know how long it's going to take for Segel to eat one of Maloney's photos or even care about his stunt, but all that ink and paper won't do wonders to one's digestive tract.
5. World's oldest bird gives birth at 66 years old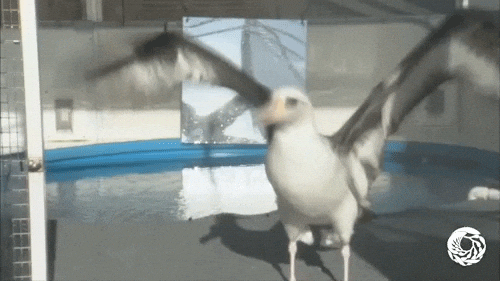 In nature-is-awesome news, the National Geographic reports that 66 year old Wisdom the albatross has given birth in her home in the Midway Atoll. She has been doing this almost every year for six decades, but this is the first time she has successfully laid an egg two years in a row, which is a rare feat.
Wisdom is the oldest known wild bird and she is giving scientists important insight into the reproductive habits of elderly animals. What's more, Laysan Albatross only lay one egg a year, so every egg goes into efforts to preserve the species. As per the  International Union for Conservation of Nature, the Laysan are near threatened with extinction.
6. This may very well be the worst roommate ever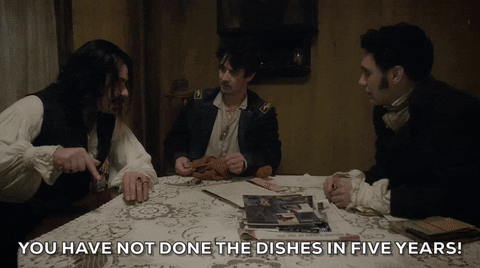 We've all had to deal with a pretty crappy roommate. Maybe they refuse to replace the roll of toilet paper in the bathroom. Maybe they like taking and using your stuff without permission. Maybe they like playing Aegis discography so loud at 3 AM. To retaliate, maybe you teabagged their food, used their toothbrush to clean the toilet, or mixed some laxatives and Viagra into their instant noodles. But we digress. Everyone has dealt with a terrible roommate situation, but this Craigslist ad takes the cake.
First off, this is the first picture that greets you:
The photo alone has "crazy serial killer" written all over it. The ad has been taken down, but the Daily Dot was able to take a screenshot of the ad:
It's a no from us. To be fair, Craigslist is a breeding ground for weirdos, from guys selling bellybutton lint, someone looking for a dwarf for a canoe trip, a guy looking for a woman to sit in a bathtub full of noodles while wearing a bathing suit, and more. This is why aliens won't visit us.
7. The Kim Jong Nam assassination just took a turn for the weird
In what could be one of the craziest assassination incidents in recent memory, Kim Jong Nam's murder just keeps getting weirder and weirder. First, Malaysian authorities say that Hyon Kwang Song, a second secretary at Malaysia's North Korea embassy, is wanted for questioning. A senior Malaysian security official told The Telegraph that Hyon Kwang Song supervised the assassination. Aside from Hyon, officials are also looking for Kim Uk Il, an employee of Air Koryo, the state-run airline of the hermit state. Four suspects in the killing immediately flew back to Pyongyang after the incident. Officials believe that Hyon and Kim are hiding in the North Korean embassy.
Malaysia's inspector general of police Khalid Abu Bakar said "The Malaysian police will issue a warrant of arrest if the North Korean side does not hand over the two suspects." What's more, Bakar reported that someone attempted to break into the morgue housing Jong Nam's body. What's more, initial autopsy reports proved inconclusive. Officials carried out a second one, earing the ire of North Korea.
Don't expect this saga to end anytime soon.
8. Scientists find new solar system with seven planets resembling Earth
NASA just made the discovery of a lifetime. Their Spitzer Space Telescope found a new solar system orbiting the TRAPPIST-1 star. Seven planets resemble Earth and could possibly have liquid water, with chances being highest with three planets at the habitable zone. LIFE ON OTHER PLANETS.
Speaking to the Independent, British astronomer and part of the team who made the discovery Dr Chris Copperwheat said "The discovery of multiple rocky planets with surface temperatures which allow for liquid water make this amazing system an exciting future target in the search for life." Furthermore, scientists said that evidence of life will either be "strong, very strong, or conclusive" and that they hope to find signs of life within the next decade.
If ever there is indeed life, let's hope that they aren't a bunch of racist, misogynists and xenophobes. We have enough of that here already, and maybe that's why aliens won't visit us.
What was the weirdest for you this week? Tell us about them below!