We have at last reached the end of another week – and it's a sweet, sweet sweldo weekend too! Why don't you celebrate with your friends and buy a cup of your favorite gelato? Or perhaps a wine and cheese night with your other half would do? That is if you can still look at gelato and cheese the same way after you've read this article! Happy weekend!
Lace shorts for men are here whether you're ready for it or not
PSA to every dude living in a tropical country, there's a perfect solution to the heat and humidity and it comes in pretty colors too. Don't be afraid to show off a little skin with the lace shorts, nobody will judge you because duh, it's summer. LA based brand Hologram City's eye-catching lace pastel shorts for men is once again a trend after it debuted back in 2017. It also comes with a matching lace pastel polo to complete the look and it def looks like it could cool you down on a hot summer day!
Be careful of opening your balikbayan boxes boys, Tita Baby might have taken the liberty of buying you a set!
Pigeon goes 'guardian angel mode' for a speeding German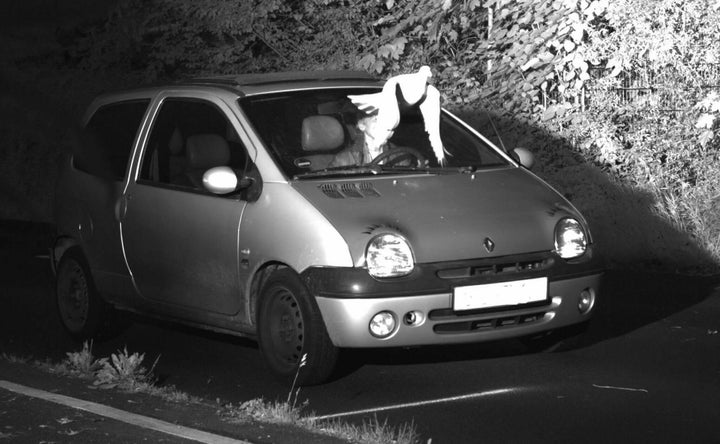 Alexa, play "Your Guardian Angel" by Red Jumpsuit Apparatus because we found the most special guardian angel of all!
A man in Germany was spared from getting a ticket for speeding thanks to a pigeon who everyone now calls his 'guardian angel' or, er, guardian pigeon. The driver was going at 54km/h in a 30km/h zone and at the exact moment the camera flashed, the pigeon dove in front of the car blocking the driver's face. The police themselves believe that the "Holy Ghost must have had a plan." Let's just hope the driver uses his freedom for good.
Cow blasts farmer with projectile poop!
I didn't even stand a chance. Direct line of fire. Typical Monday… pic.twitter.com/iJpiyu5GxK

— Karter Kilburg 🗯 (@karter_kilburg) May 14, 2019
There are a lot of things to thank for every day and a certain farmer named Karter Kilburg was thankful he wasn't yawning at exactly the same time one of his cows decided to fire at him with poop. The projectile poop hit him square on the side of his unsuspecting face. Kilburg himself admitted that he "didn't stand a chance" because he was in the "direct line of fire."
The cow probably did it on purpose. That's what you deserve, farmer, for not giving her the premium bale of hay we all know you feed your favorites.
The unidentified gelato pooper
Eleven years ago at Coogee Bay Hotel in Sydney, a woman ate a bowl of gelato that had poop in it. What hurts from the experience is not the fact that excrement, literal human waste, touched her mouth, or that she will forever be known as "the woman who ate the poop", but what stinks (pun) the most is that they never found out who did the deed.
Stephen and Jessica Whyte along with their kids went to the hotel to watch the Rugby League Grand Final. They made a complaint about not hearing the match properly and the staff apologized and offered them a complimentary gelato bowl (worth AU$19). Jessica, being the greedy protective mom that she is, took the first scoop and spat it out immediately. Authorities afterward confirmed that there was indeed poop in the gelato but further investigation led to dead ends. They couldn't find out who the culprit was or what the motive was behind the move.
Eleven years later, Jessica must still be deathly terrified of gelatos. Or hotel staff.
Lani Mercado wants to see GMRC from people online
You don't have to be mean just to get attention. People are more appreciated when they show respect and GMRC even in social media. ❤️👍🏼

— Lani Mercado Revilla (@lanimrevilla) May 25, 2019
Lani Mercado probably thought she could appeal to the netizens, but jokes on her, the internet is much like a rabid lion, anything it sees it bites into immediately and never lets go.
Lani, senator-elect ex-convict, thief, plunderer, and dancer Bong Revilla's wife asked the netizens to "show respect and GMRC in social media." We're assuming it's because her husband has been the butt of jokes since campaign season. But frankly, when did these netizens lie? And who really needs GMRC in this situation?
I consider it a failure to my nation that Lani Mercado-Revilla hasn't blocked me yet. That only means I havent tweeted at her enough my thoughts on her plunderous, tax-money-stealing, bad-movie-making, short-arm-dancing husband. Block me, Mrs. Revilla. Help me fulfill my duty. https://t.co/NJhTDmVVFt

— Nikko Ramos (@NikkoRMS) May 26, 2019
Respect is earned not plundered. https://t.co/SsWQAEjltO

— kd (@kdvii) May 27, 2019
Baboon decides to pull a classic human move and break into a house
Some people believe we evolved from primates. If that's true, this specific baboon will one day evolve into your local 'akyat bahay'. The
attempted burglary
was caught on tape with the baboon seen climbing on the front porch of the house and hanging on the roof. Now we're trying to give the creature the benefit of the doubt, maybe it just wanted some friends! But the neighborhood had a history of baboons breaking into kitchens and trashing homes. And if the owners of the house thought they were safe, they better watch their windows because it
will
come back.
Crying can make you lose weight if done between 7PM to 10PM
According to AsiaOne, a study shows that emotional crying can make a person shed a few pounds. Apparently, when you weep for emotional reasons, your cortisol levels or stress-induced hormones are released through crying. Also if you've ever cried like really cried complete with chest heaving, you'd know how tiring that would be.
But that's not all you need to do to magically shed a few pounds, the emotional crying should be between 7PM to 10PM for best results. So when the clock strikes 7PM, crank up the volume on your saddest playlist, think of everything that's wrong in your life, and cry your pounds away. Just warn your family members before you spiral into that pit.
Can we tempt you with a little celebrity skin bacteria?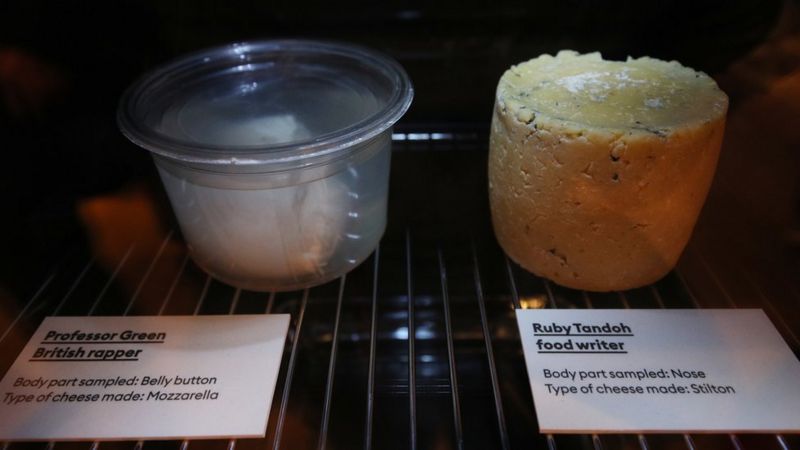 If diehard fans would be more than willing to shell out thousands of dollars for a chest x-ray of their favorite celebrity (exactly $45,000 and it was a chest x-ray of Marilyn Monroe), why wouldn't eating cheese made from bacteria of a celebrity be any different?
London's Victoria & Albert Museum decided they want to go down in history as the museum that made cheese out of human bacteria to display in an exhibit, and in doing so, change how we look at cheese forever. As if to soften the blow on this culinary crime, the cheese is made from not just any regular human bacteria, it's celebrity bacteria.
There's mozzarella cheese with bacteria from British rapper Professor Green's belly button, Stilton cheese made with bacteria from food writer Ruby Tandoh's nose, and the most bizarre of all, cheese made from Henry Blumenthal's pubic area bacteria. Choke, choke, gag, gag.
But if this grossly piqued your interest, the exhibit, Food: Bigger Than the Plate, will be at V&A until October 20.
Got anything else to add? Share it with us below!