Unsolicited Astrology: Paninindigan Mo Ba Ang New Year's Resolution Mo?
Jan 1, 2020 &nbsp • &nbsp Maan De La Vega
Magbabagong taon na. Magbabago ka na rin ba? Sana naman panindigan mo lahat ng sinabi mo sa New Year's Eve, ha? Bagong dekada na. Baka naman, siz.
Aries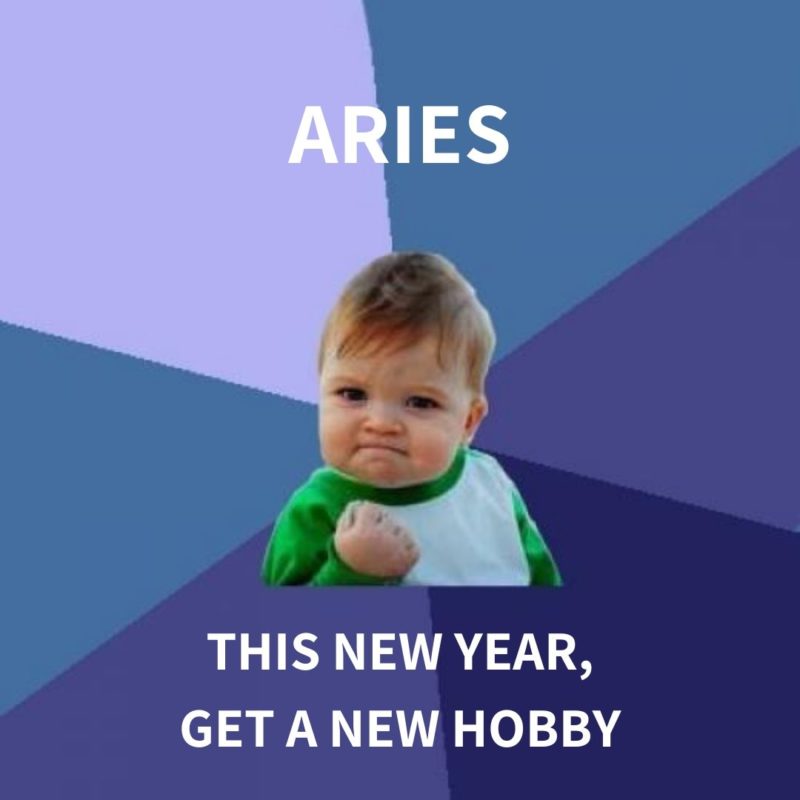 Grabe, ang dami mong energy. Di ka ba napagod sa mga Christmas party? Anyway, just channel all that energy to getting a new hobby: maybe learn a new instrument or play a new sport.
Taurus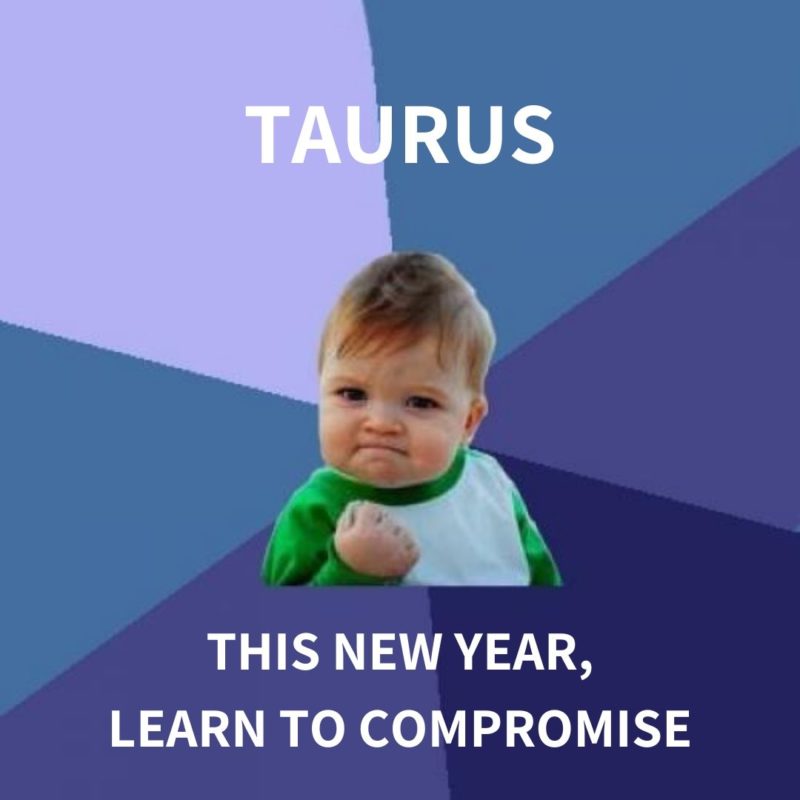 Wag ka naman masyadong stubborn, siz. Alamin mo san ka dapat lumugar minsan. Pick your battles and learn to compromise.
Gemini

2020 na, decide-decide din pag may time. Dami mong gustong gawin, pero di mo alam uunahin mo. Learn to prioritize, siz. Kaya mo yan.
Cancer

Ikaw na lang laging tinatakbuhan kapag may problema, di ba pwedeng ikaw naman ang tumakbo sa iba? Ask for help sometimes. Especially when you need it. Wag mag-pa-burn out.
Leo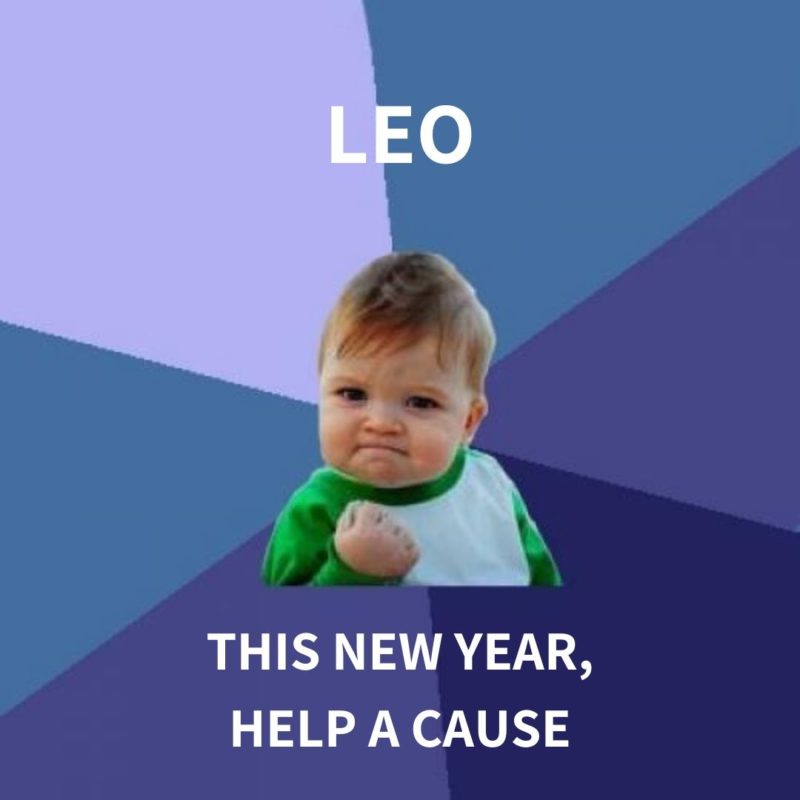 Yaaas, you go girl! Go confidence! Channel all that powerful presence to a good cause and make a change. Honestly, ang dami mong pwedeng baguhin.
Virgo

Yas naman, ang organized. Organized pa rin ba ang life? Baka naman yun na ang kailangan ng focus mo. Maybe you just need more chill time. Relax and enjoy more self-care days this new year. You deserve it.
Libra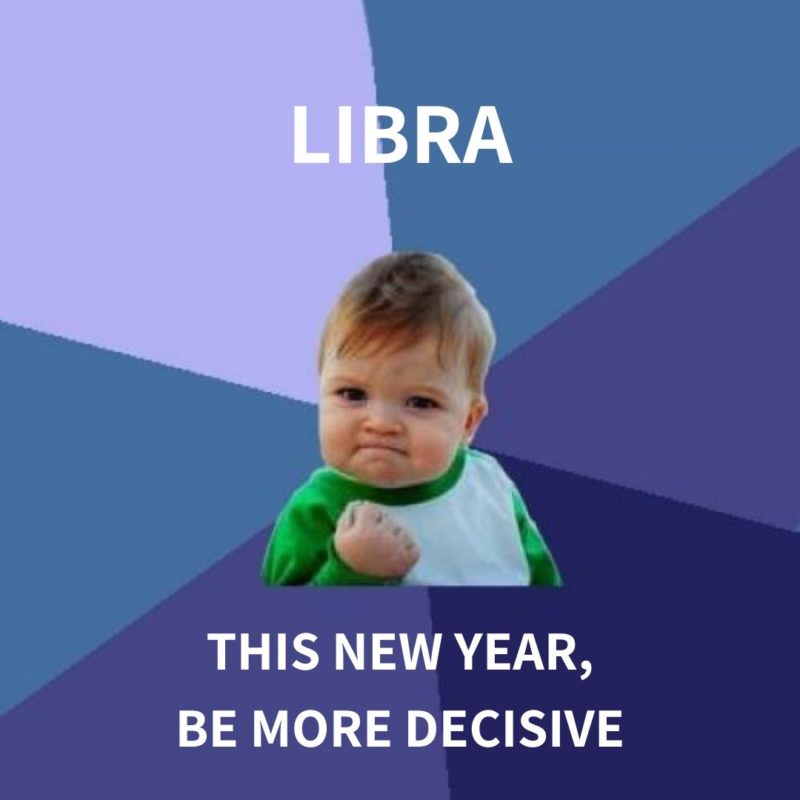 Gusto mo ng balance, pero ayaw mo ng change. Anuna, siz? 2020 na. Maybe listing down the pros and cons will help you with making decisions. Try it this year.
Scorpio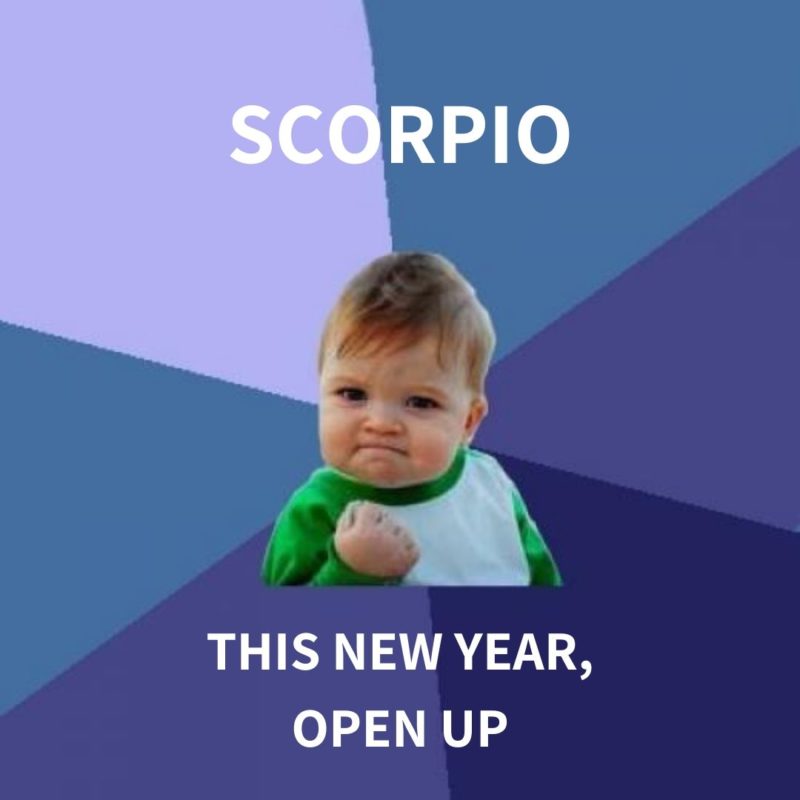 You're so emotional, but you keep on bottling it all up. Pwede naman mag-open up? Let your loved ones know they are actually loved. Di mo ikamamatay yan. 
Sagittarius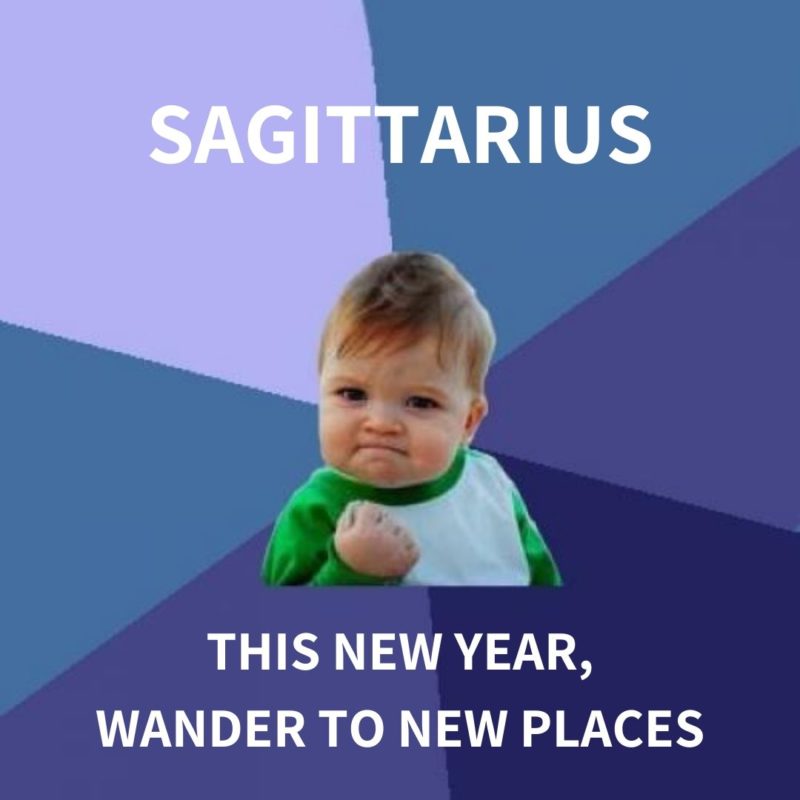 It's a new year, and adventure is all around you, Sag! You're itching to go out and see the world, but maybe it's time to see new places? Wag naman paulit-ulit dun sa mga napuntahan mo na. Ang laki ng mundo, huy.
Capricorn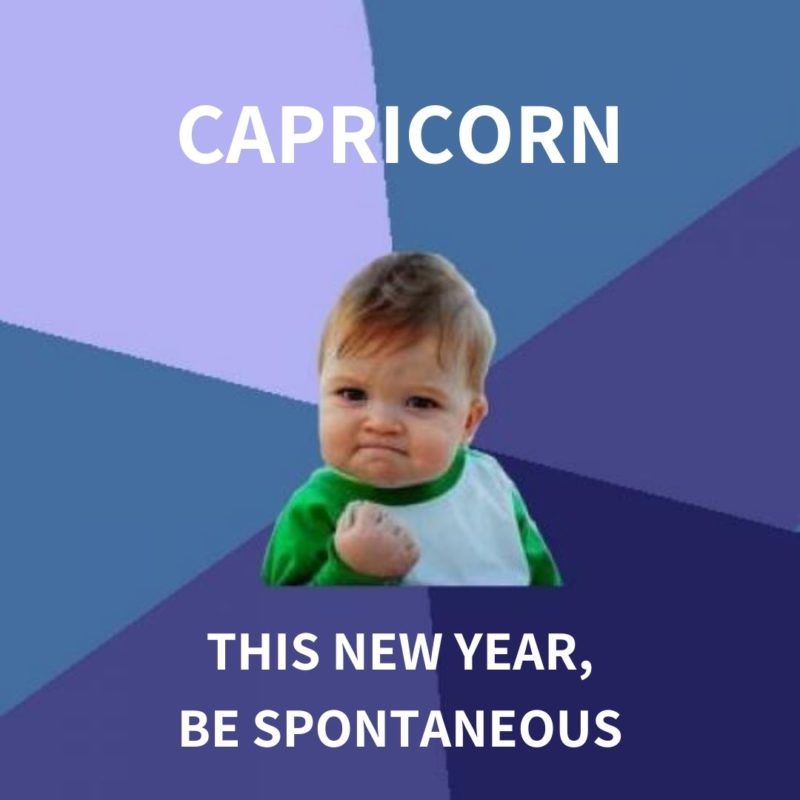 You've been disciplined and responsible for so long, and everyone's been relying on you. But it's 2020. It's time to prioritize yourself. Tama na muna yang responsibilities, and think about yourself. Be spontaneous! Take risks! It's your szn, siz! Time to seize it!
Aquarius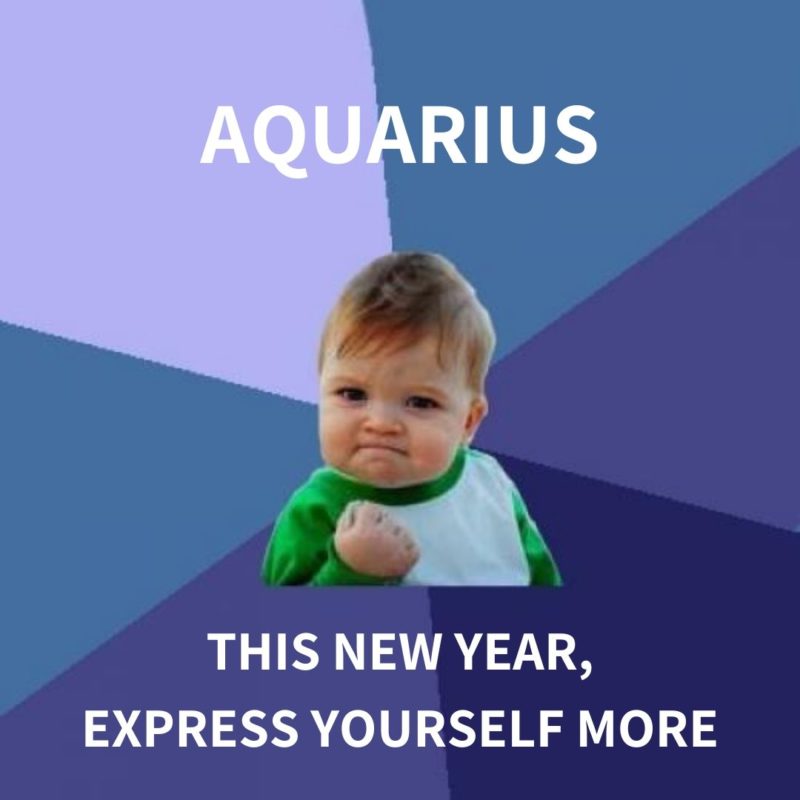 Hoy, 2020 na. Mag-open up ka naman. Pwede ka naman mag-share ng feelings no. Your family and friends and all your loved ones won't judge you.
Pisces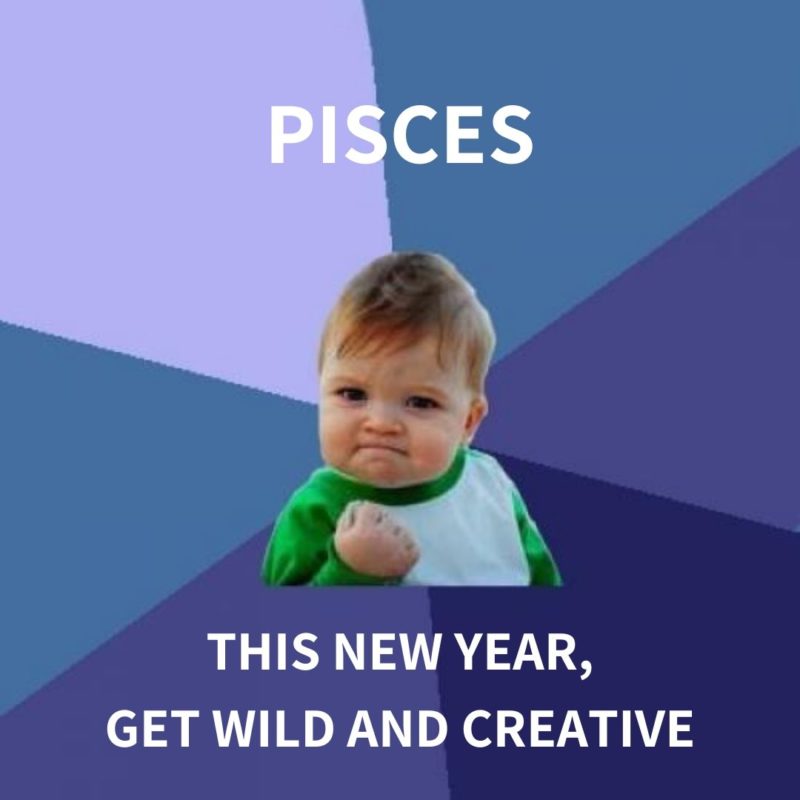 Your imagination always runs wild, and it's time to channel all of that creative energy towards your dreams. Labas mo na lahat yan, siz. Bring all your fantasies to life. Artistically. Chz.
The new year, the new decade is here. Sana mapatunayan mo na kaya mong panindigan lahat ng sinasabi mo. Simulan mo sa new year's resolutions mo.
Happy new year, mga siz!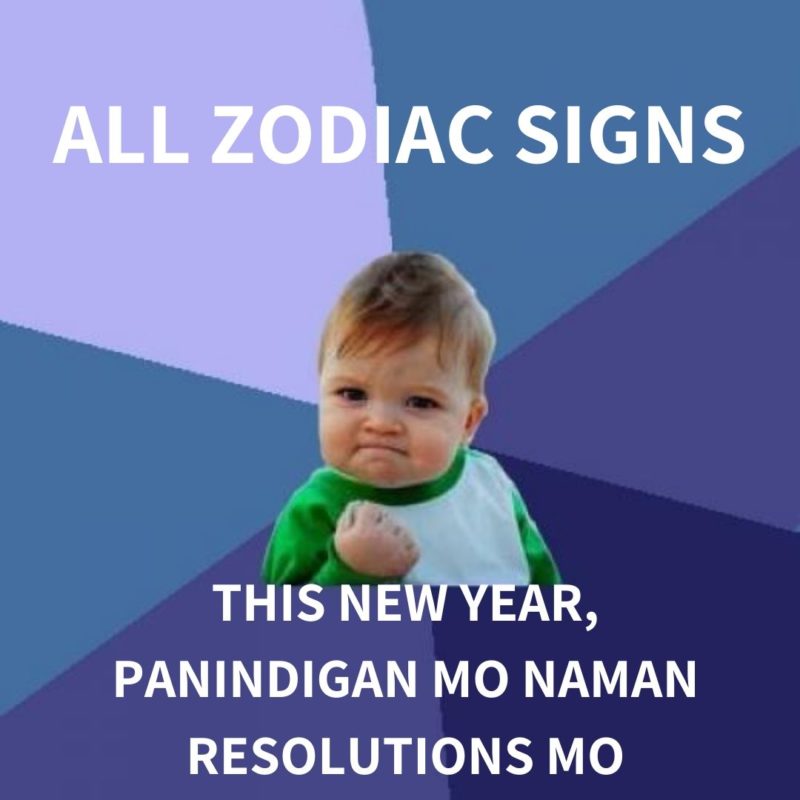 Anong new year's resolution mo, siz? Sabihan mo ako pag na-fulfill mo ha.