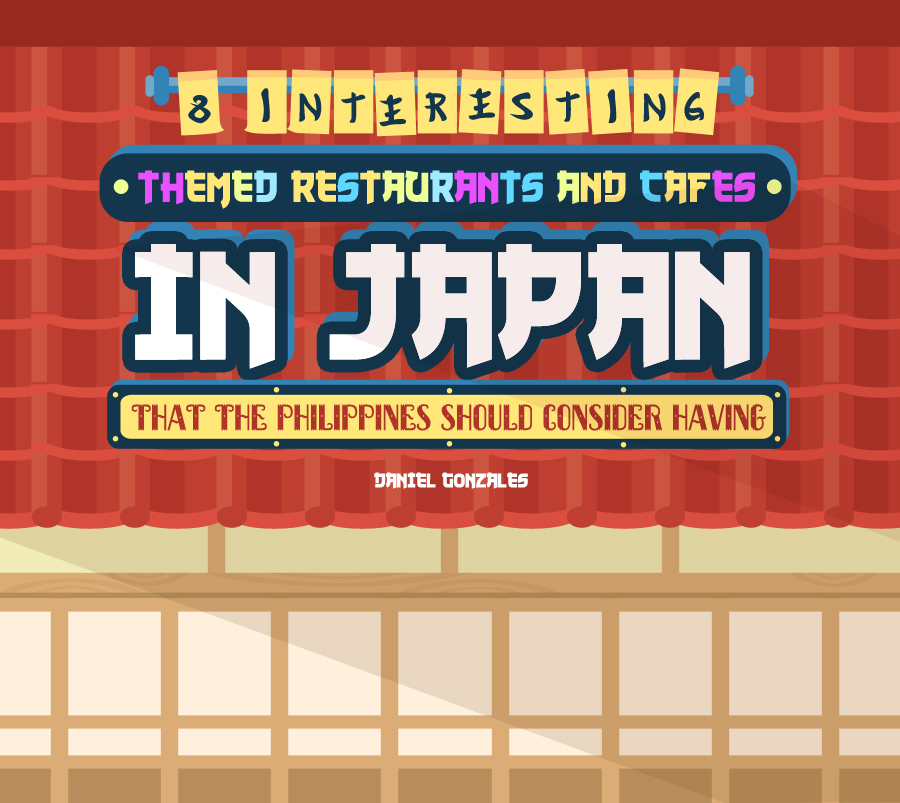 [dropcap letter="M"]iao Cat Cafe has just opened their doors last month in 7 Congressional Avenue, Quezon City. In this cafe, the customers get to interact with many cats and cuddle them up. It's things like these that bring variety and a new form of entertainment in Manila.
Though Cat Cafes and Maid Cafes are common in Japan, Japan never did stop coming up with creative cafes. Here are some cafes that we find interesting and we could probably bring over to the Philippines: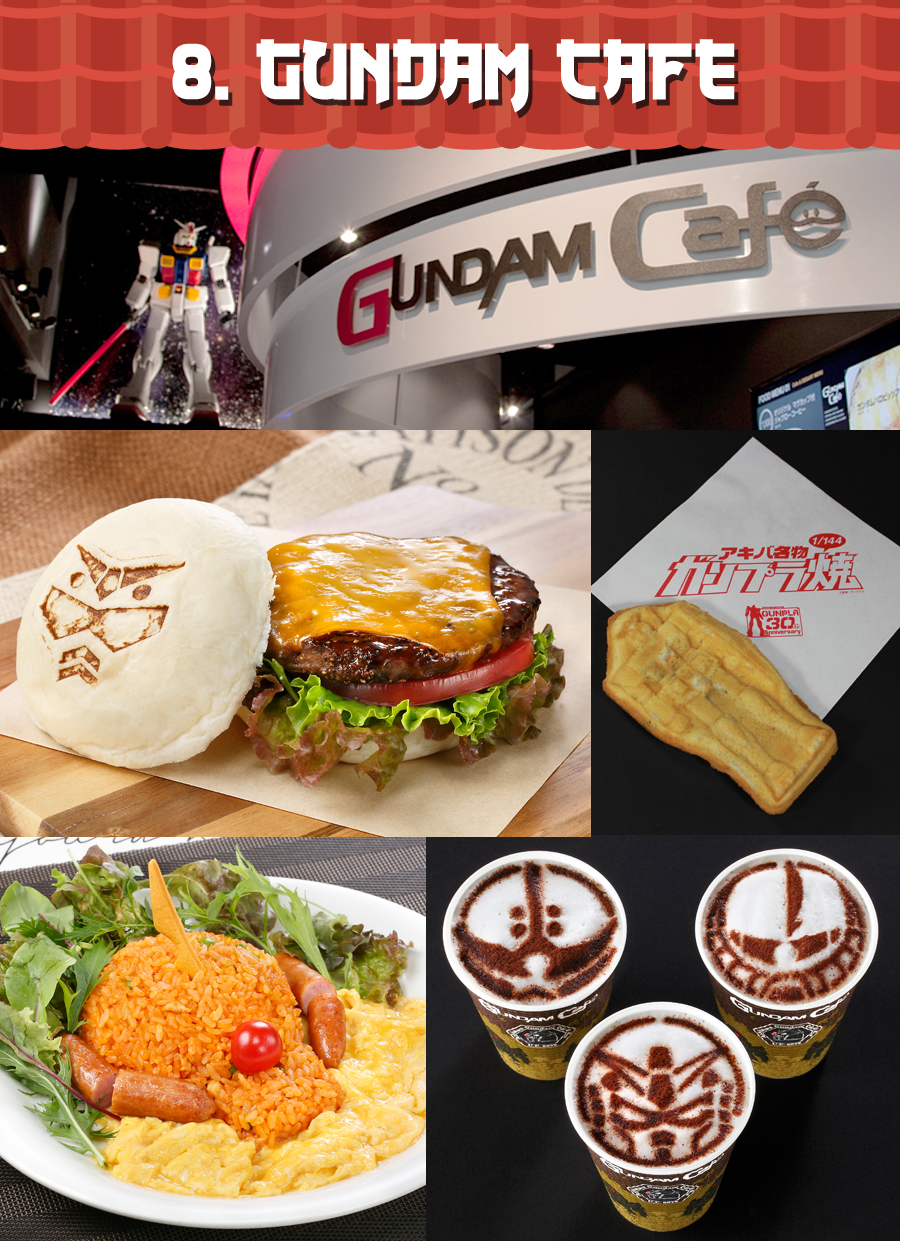 Gundam is a known franchise in Japan when it comes to kids, otakus, and even adults alike. If you're a Gundam fanatic, then this is the right restaurant for you since it shows lots and lots of Gundam merchandise.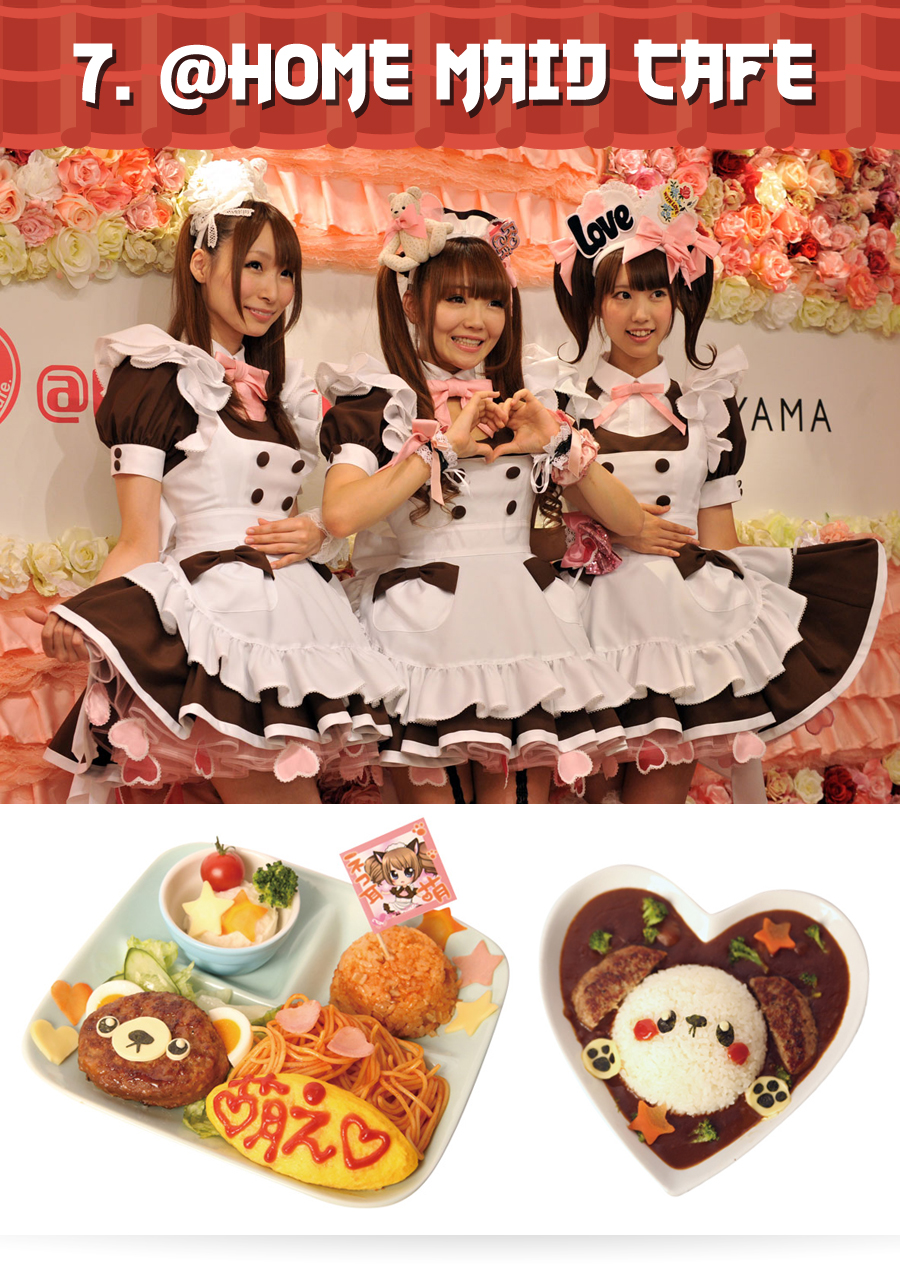 Maid Cafes are a common thing in Japan especially around the parts of Akihabara (the first maid cafe was established here). The maids will serve their guests food together with charm and cuteness. Though do be wary that the general is that it's forbidden to take photos of the maids but customers have the option to pay for a photograph with a maid.




Book lovers know who Haruki Murakami is, from his Kafka on the Shore and Norwegian Wood and there's a cafe simply dedicated to him. This book cafe provides a good amount of information about him. Another good thing about this cafe is that the customers here are amicable and they even help out the owner.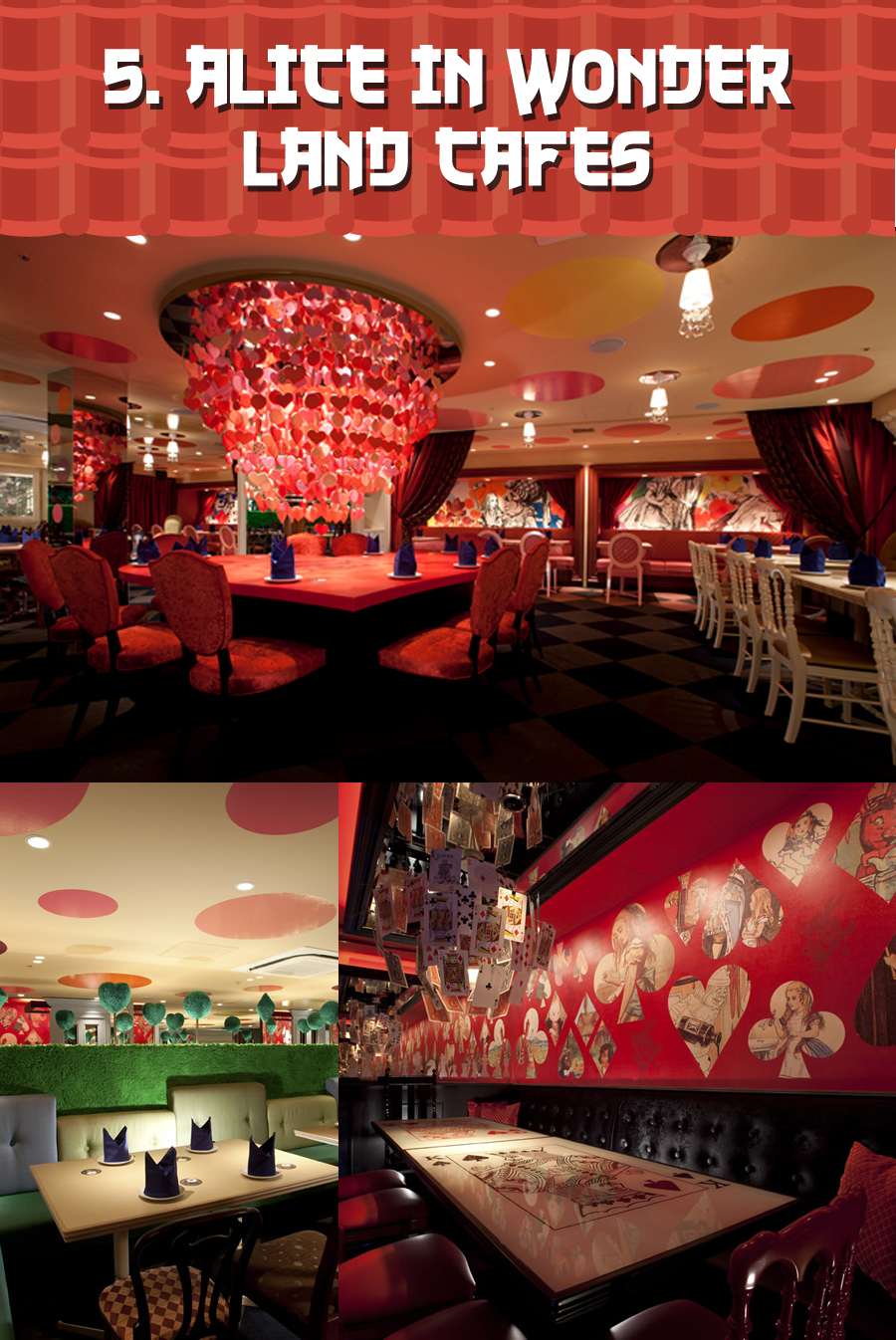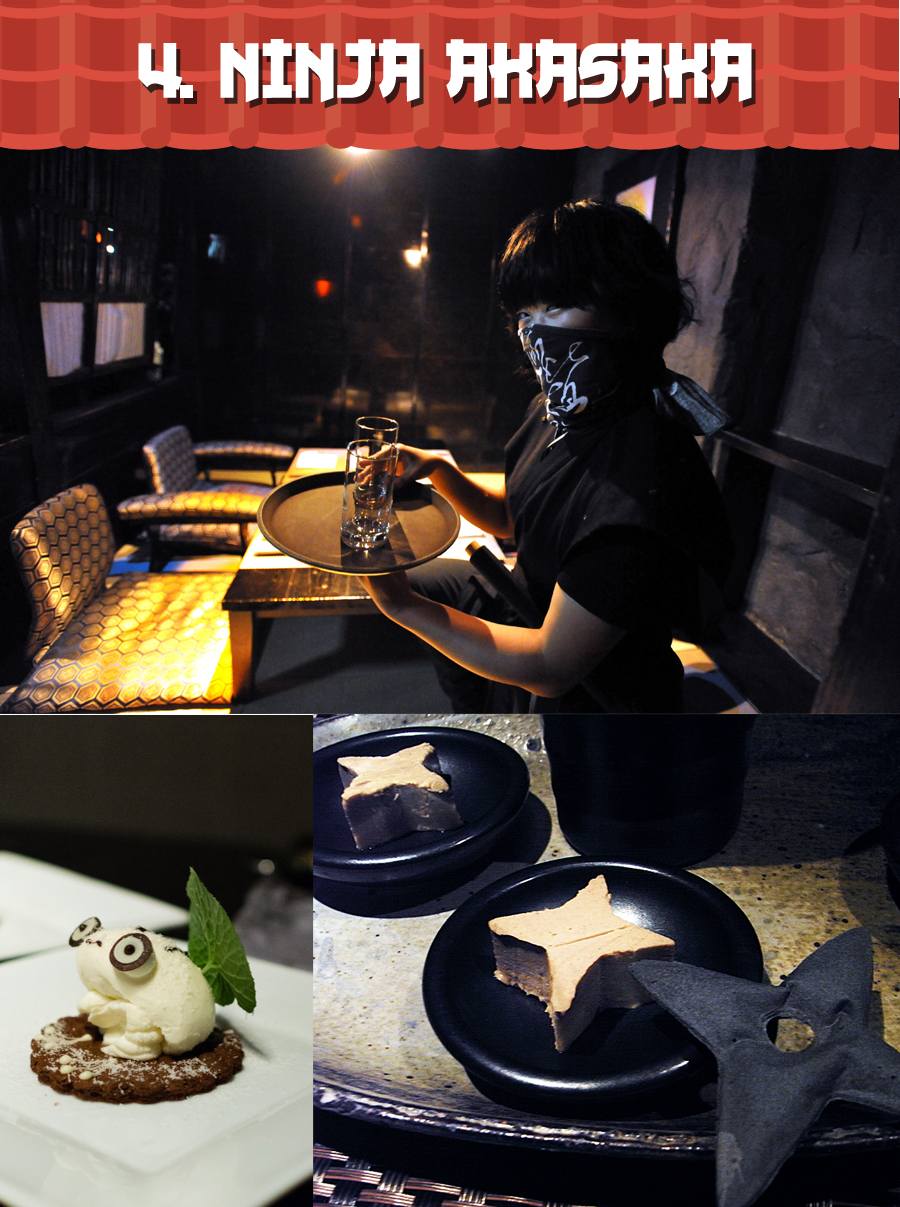 Though this hard-to-find restaurant may seem gimmicky at first, their food is quality and top-notch (and expensive). This restaurant is designed with mazes and hidden paths and the staff are "trained" ninjas who will not only serve you but entertain you as well with magic tricks and skills.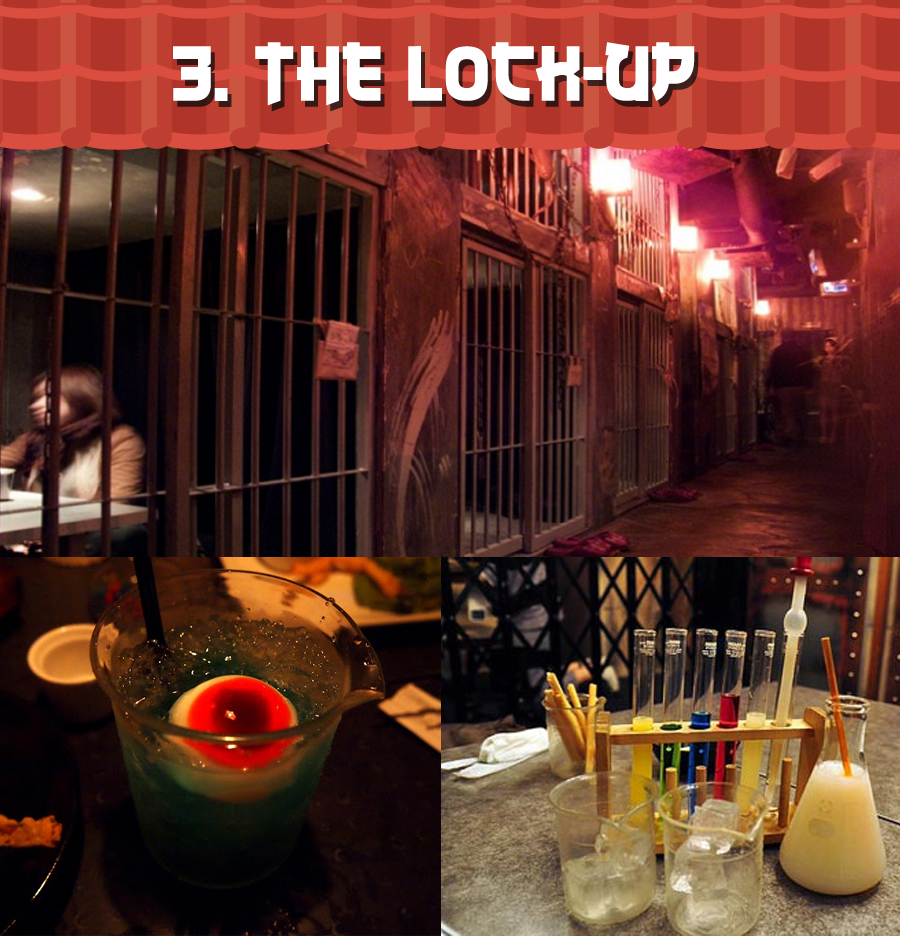 Ever wanted to know how it feels to be locked up and being subjected to experimentation? Then The Lock-Up is just for you. Located in Shibuya, The Lock-up is a prison-themed restaurant where you're handcuffed and escorted to your cell. You will be locked up and will be served with food designed as experiments or chemicals.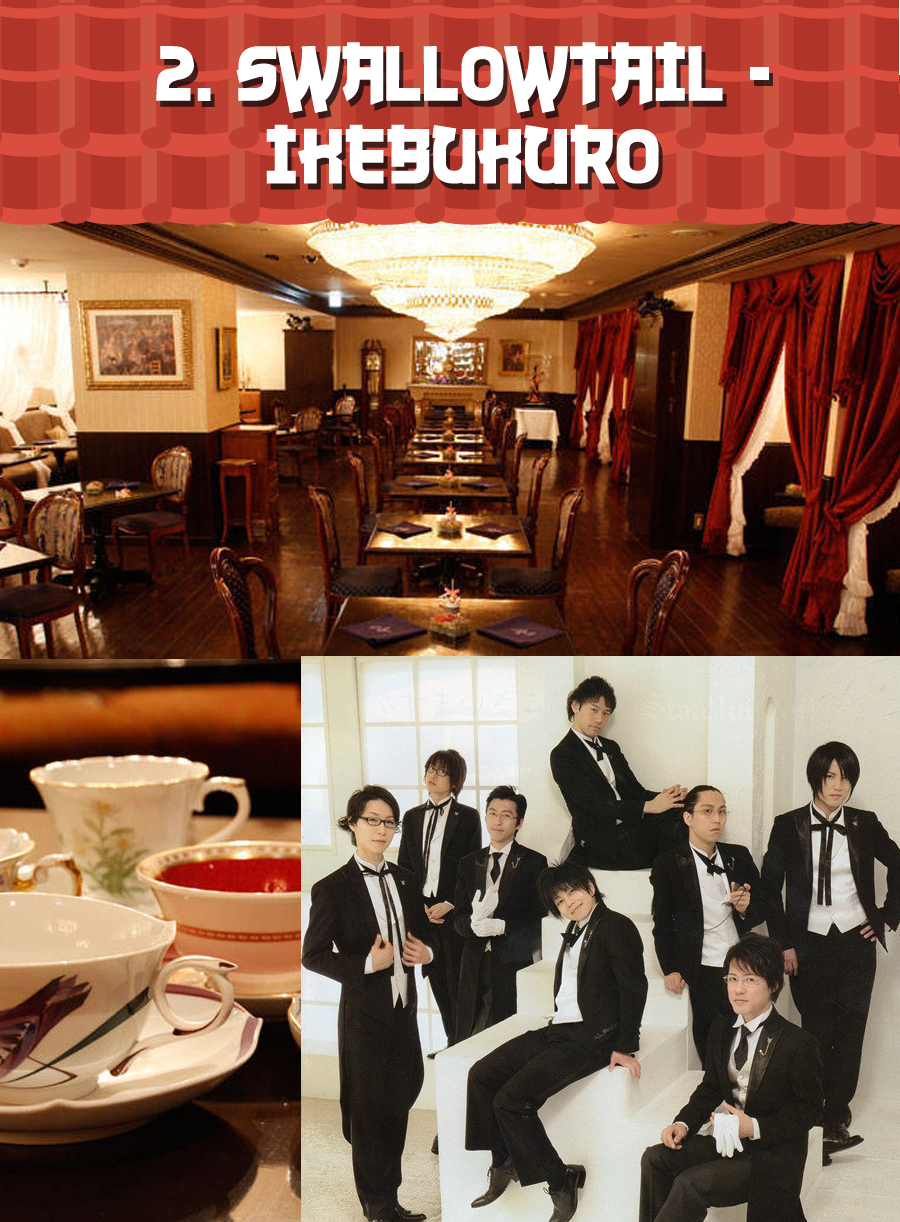 If Maid Cafes aren't your thing, then maybe you'd like to hit up on Butler Cafes. Featuring attractive and dashing Japanese men (and even foreign men too), these men try to swoon their customers with their charm and talking skills. Remember though, there are instances you have to pay per hour when staying in butler cafes.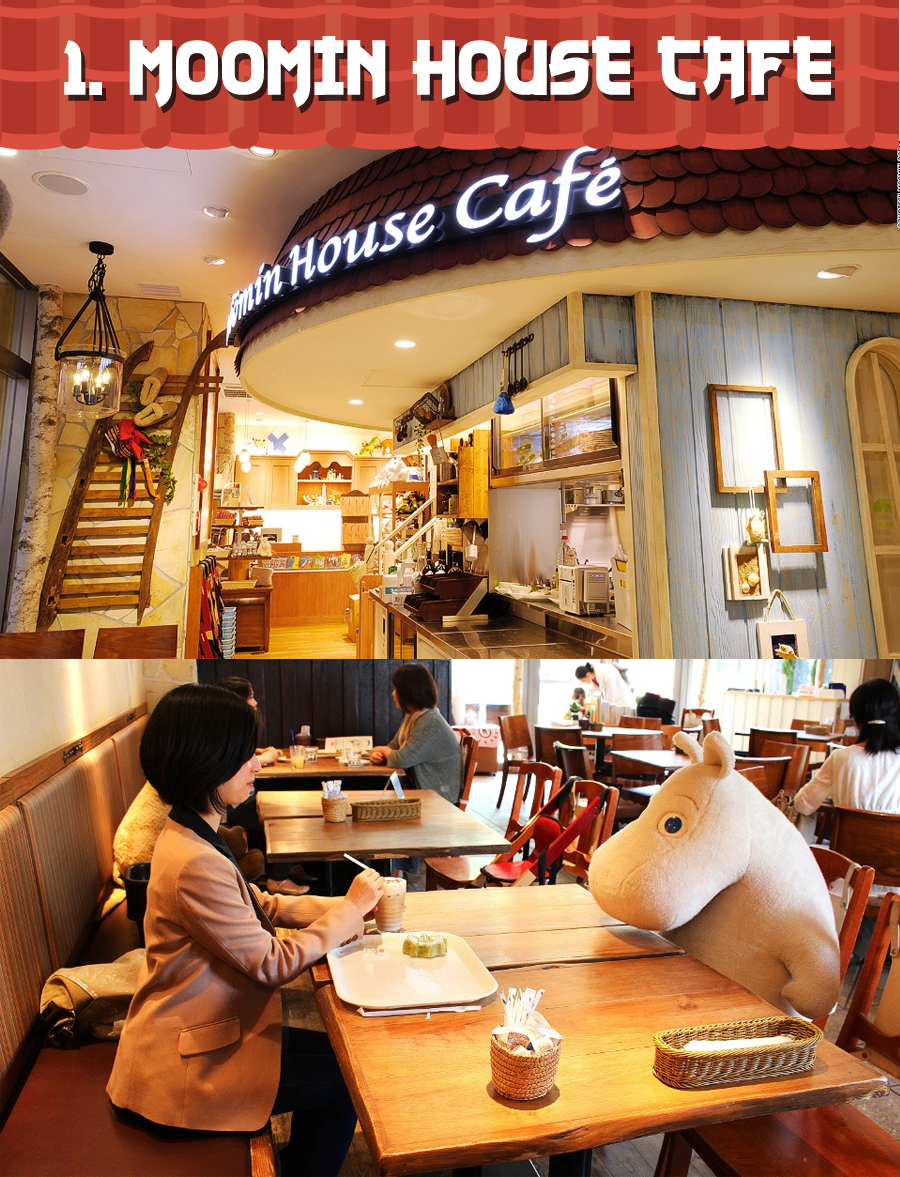 One great thing about this cafe is that it promotes anti-loneliness. So if you're alone when eating in this Moomin-themed cafe, don't fret since a cute stuffed Moomin will accompany you! Moomins are characters from a Finnish cartoon show and are pretty much known in Finland. There's even a Moomin theme park!