The beauty industry comes up with the weirdest trends.
And because we're always looking for different ways to stand out as time goes by, we can't help but bite. But you do have to agree that some of these trends are just too outrageous to be taken seriously. Here are a few of those:
Wearing the color of your nipples on your lips
According to TV Show "The Doctors," the perfect Nude lipstick shade for you is one that matches the color of your nipples. And of course, like with any crazy theory about makeup, girls everywhere spent little to no time to test it out. I guess Mother Nature really does know best.
Wearing glitter
The Unicorn trend doesn't seem to be dying any soon, so there's no perfect time than now to look like you just made out with one. On the plus side, being shining, shimmering, splendid will make everyone around you think you're a walking mermaid! Good luck washing it all off at the end of the day though.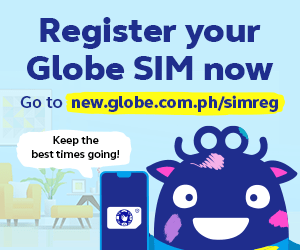 Dyed Eyebrows
We don't exactly know why anyone would want to do this, but then again, people are also dying their armpit hair. And hey, it kind of looks cool and artsy.
Holographic lips
Everyone's doing all that they can to put as much pizzazz as they can on their face, and having holographic lips puts the icing on the cake. Cause nothing is more glamorous than looking like a Lisa Frank art piece.
Embellished eyes
Apparently, you don't have to wait until Halloween to put sequins and beads on your face because looking like everywhere is Coachella concert grounds is in!
Faux freckles
We've seen quite a few local publications with cover models sporting freckles all over their faces and we're not gonna lie — they look like totally different persons. It's still not clear to us how this trend started but if you want to look like the quirky nerdy girl who gets the guy in the end, this is probably your best bet.
Wearing the rainbow on your face
Just like the unicorn trend, rainbows are everywhere. Most recently, it found its way to people's faces — from rainbow highlighters, to rainbow eyeshadow, and even to rainbow lips. Because why go with one color on your face when you can have all of them?
Using food as makeup
Okay, it started with a blogger taking on the #FaceFullofFood makeup challenge and using anything she can find in her kitchen — coffee grounds, mac 'n cheese powder, chocolate. A few other bloggers tried to do it too because why the hell not. It's kind of fun to watch them try to look fab, but we don't really want to know how many facial treatments these bloggers had to get just to recover from smelling like food the entire day.
Which of these did you actually try? Share your thoughts with us below!