Merriam-Webster declared "gaslighting" as its word of the year. According to them, "2022 saw a 1,740% increase in lookups for gaslighting" which probably means folks are now more aware of what the word means and the horrible effects it has on people. But in case you didn't already know, what is gaslighting and what does it sound like in the context of different relationships?
What is gaslighting?
Gaslighting is a form of prolonged emotional abuse where a person is manipulated into questioning themselves or invalidating their feelings. It often happens in abusive relationships and can even reach the point where the victim starts to doubt their judgment and their sanity and lose confidence in themselves.
Another effect of gaslighting is being dependent on the abuser. This psychological manipulation is more common than you think and it's not always within the context of a romantic relationship, it could also be with controlling friends or abusive family members. You'd be surprised you could gaslight yourself too.
Spotting gaslighting in a romantic relationship
Gaslighting is more common in romantic relationships and most of the time it goes undetected. It gets brushed off with excuses that sound like "That's just the way he is" or "She didn't mean that." Here are some examples of gaslighting in relationships:
"You know you're never going to find anyone better than me. I'm the only person who can put up with you."
"Why do you always overreact and play the victim? I thought you'd be more mature than this."
"You are so paranoid and insecure. Do you think I would cheat on you?"
Abusers disguise gaslighting with love and concern when it's anything but. It's underlying or even blatant criticism and accusations that make you insecure. The result? You cling to your abuser because you were led to believe you were wrong and they were right. Gaslighters also love the power and control in a relationship and might even work to isolate you from your friends so they can control the narrative.
Spotting gaslighting in the family
Some of us have had rough childhoods no thanks to our parents or other toxic family members. Being gaslighted as a grown adult in a romantic relationship is one thing but experiencing gaslighting from a tender age is another. The power imbalance is already there plus you don't have anything to compare your experiences with so you think it's normal. Here's what gaslighting in the context of a family sounds like:
"You're being overdramatic, your sibling didn't mean to say those words to you."
"What are you talking about? That's not what happened. You're making things up."
"You can't go play at your friend's house. You're too loud and messy their parents might think we don't discipline you."
Parents like to tell their kids what to feel and do to the point of shaming them. Children are already dependent on their parents so parents mainly resort to gaslighting to save face or get out of dealing with a problem. If you grew up in a home where the examples above are often said, you have a lot of unlearning as an adult.
Identifying gaslighting in friendship
Yes, even your friends can gaslight you, so watch out. Be wary of new friends you don't really know much about and long-term friends who might be hiding their true colors. Gaslighting in friendship is easy to detect since there are warning signs.
First off, they're huge gossipers and they like the power of knowing they hold certain information. They gossip about other friends under the guise of being concerned when they only want to be the first to break the news to others. They also go to lengths to befriend those close to you — your partner, family, or other friends — and dig for the information they can use to ruin relationships.
Gaslighting between friends could sound like this:
"Stop being dramatic! There are a lot of people who have it much harder than you."
"I'm sorry you chose to feel this way but I acted out of my care and love for you."
"I hope you get that promotion but I heard it only goes to the best employees."
Remember, gaslighters crave power and control and will do anything to change the narrative and change the way you see things. Beware of people parading as friends who want to harm you.
Yes, self-gaslighting is a thing
Surprise, surprise. You don't only have to be on your guard against other people but you also have to be wary about the way you see yourself. Gaslighting is sadly such a common thing that you unconsciously do it to yourself too. Here's what gaslighting yourself sounds like:
"Everything is my fault."
"Maybe I shouldn't have overreacted. It's all in my head. She's a good friend, she would never do that."
"He hit me that one time to keep me in check because he loves me."
Self-gaslighting dismisses your own emotions until you doubt yourself. It could lead to worse problems such as self-destruction. You've gaslighted yourself to the point where you don't think you're good enough for anything and anyone so you head down the path of self-destruction.
Overthinking vs Gaslighting
Don't confuse self-gaslighting with overthinking. Overthinking is mulling over one problem excessively. Self-gaslighting has you twisting your own emotions against yourself until it sounds like reality. For example, in an abusive relationship, overthinking and self-gaslighting would sound like this:
Overthinking: "Is he manipulating me? That's not true, right? I should confront him about this. But what if he dismisses it?"
Self-gaslighting: "I'm sure that was one time and he won't do it again. Besides, I think I was too annoying. I kind of deserved that."
See the difference?
Break the cycle and defeat your gaslighter
Even if the gaslighter is you. The sad truth is we might have a lot of unlearning to do as adults. We might not realize we're abusers too. To break the cycle, you have to start being aware of everything you say to others and listen to what others say about you. In order to identify the warning signs, you have to educate yourself about gaslighting. Here are a few things you can do to prevent yourself from being gaslit:
Seek help from a trusted friend, don't let yourself be isolated. Sometimes all we need is an outside perspective to help us realize what's going on.
Set boundaries and confront them. Don't be afraid to communicate your feelings.
End the relationship. If you know it's not doing you any good, don't be afraid to burn some bridges.
These are the first few steps you can take to be happy and sure about yourself again.
How to heal from gaslighting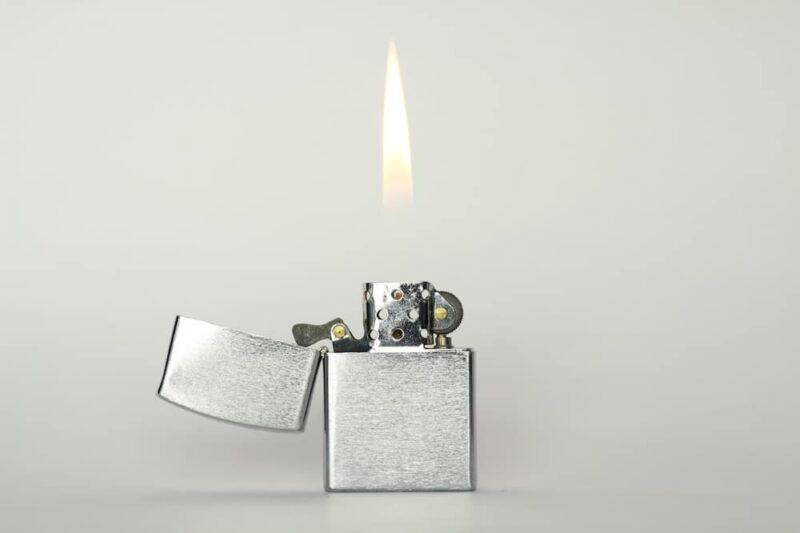 Lastly, how do you heal from gaslighting? You should start by slowly learning to trust yourself — your judgment, perceptions, decisions, and even memory. It takes conscious effort not to lose yourself in situations like these but taking the time to know yourself will help you become stronger. You could also talk to a mental health professional to unpack everything you're dealing with.
But whatever you do, remember that change doesn't happen overnight. Healing from gaslighting and unlearning certain behaviors could take a while. Take baby steps and pace yourself. Show yourself some compassion! And finally, surround yourself with good-hearted-green-flag people who will support you and be there for you through the journey.
Stay strong!
Check us out on Facebook, Instagram, Twitter, TikTok, and YouTube, to be the first to know about the latest news and coolest trends!