Much has been said about the latest Sigrid Andrea Bernardo film. Coming to an industry still shackled by the reins of commercialism, Kita Kita is a fresh revolutionary offering that proved veering away from a formula can actually work the box office. Nevertheless, there are some problematic nuances that I feel should be raised.
Don't get me wrong. This romantic-comedy has proven its worth to be considered a success. The movie has an aesthetically-pleasing cinematography in the hands of Boy Yñiguez and production design by Thesa Tang, resembling that of Sofia Coppola's Lost in Translation. The scenes were heightened by the delicate yet suggestive musical score of Len Calvo. Empoy Marquez's charm and comedic timing perfectly complements Alessandra de Rossi's subtle and scene-stealing acting prowess.
But I personally believe, as with any other film, that the main key takeaway must come from the story and how it engages with the audience. Especially for a film with quite a successful release, there has to be a constant gut check on what the story tries to (or inadvertently) tells us.
A formulaic storytelling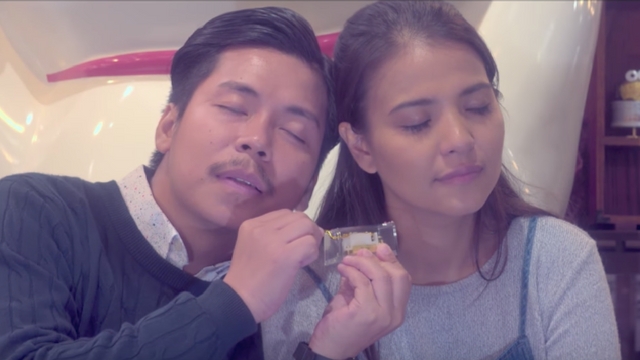 First, there is merit to crafting the story in a non-linear manner. Coming from a series of formulaic romcom stories, the audience was treated to a fresh take on romance. Kita Kita's use of flashbacks and parallel storylines made the film an enjoyable and refreshing experience, and probably why it performed better than expected in the theaters.
The point of having flat characters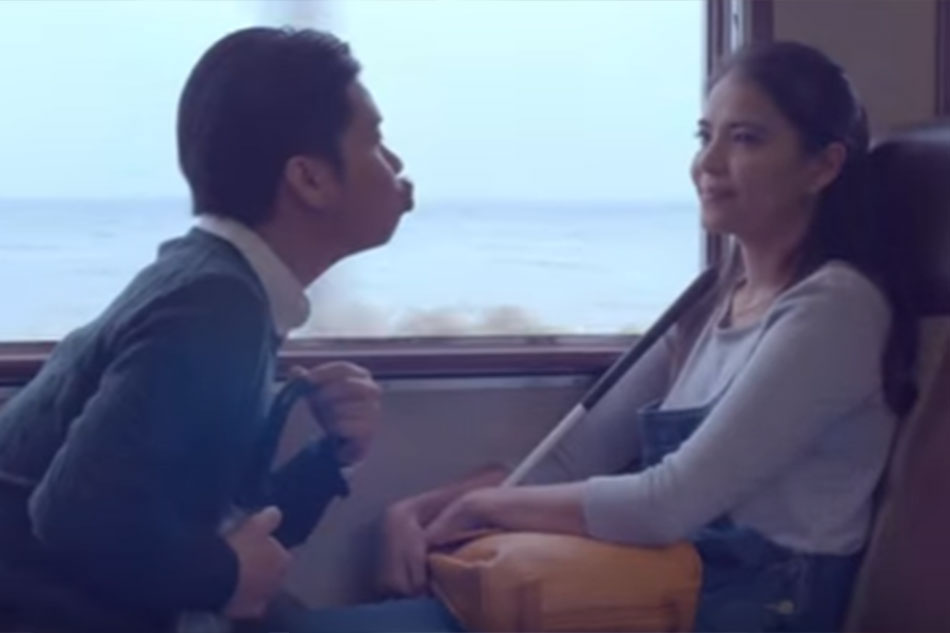 In retrospect, though, more could've been done for character development. It may be because the storytelling is confined to a specific slice of the characters' lives, but the film has reduced the leads to a charming comic leading the broken-hearted blind.
Why did Lea's (de Rossi's character) ex-boyfriend cheat on her? How was Tonyo (Marquez's character) able to be a drunkard one day and a clean sober the next? And what motivated Tonyo to quickly clean up his act? Is it really in Lea's nature to help a homeless person? Or to quickly trust a fellow kababayan immediately after getting her heart broken and going blind at the same time?
What is it that made the leads fall in love with each other too hard too fast? Was giving food to each other enough? There might be some areas that could've been explored more to make for a more solid narrative.
The point of a stalker leading man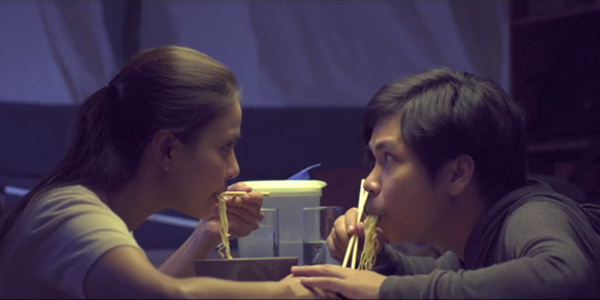 And these missed opportunities to beef up the characters led to another pitfall: making Tonyo look like a stalker. If he already knew that Lea has been giving him food during his wasted days, why did Tonyo feel the need to follow her anonymously if he wanted to repay her kindness? I mean, if the concern was his looks, it became pointless when it was shown that it didn't matter to Lea at all when she gave him food.
This film, to some extent, has the potential to convey the following thoughts: 1) that doing these "kilig" gestures would eventually make any man 'win' the girl's heart and, 2) that not-so-handsome guys like Tonyo would have to resort to stalking or persistent wooing or manipulating the girl just to achieve what handsome guys like Lea's ex achieved in just one drunken night.
The point of Tonyo's looks
One of the premise of this "loveteam na di mo inakala"  is the novelty placed on Tonyo's average looks and how it deviates from your usual romantic male leads. In a way, I am thankful that this was not blatantly addressed in the film. In fact, the film could've survived without it.
When Tonyo was lamenting on his ex, we see him crying over a pretty girl's photo—showing that his looks don't get in the way of his romantic life. Sadly, the only thing that the looks did probably provide for the film was an avenue for comedic relief.
The point of the illnesses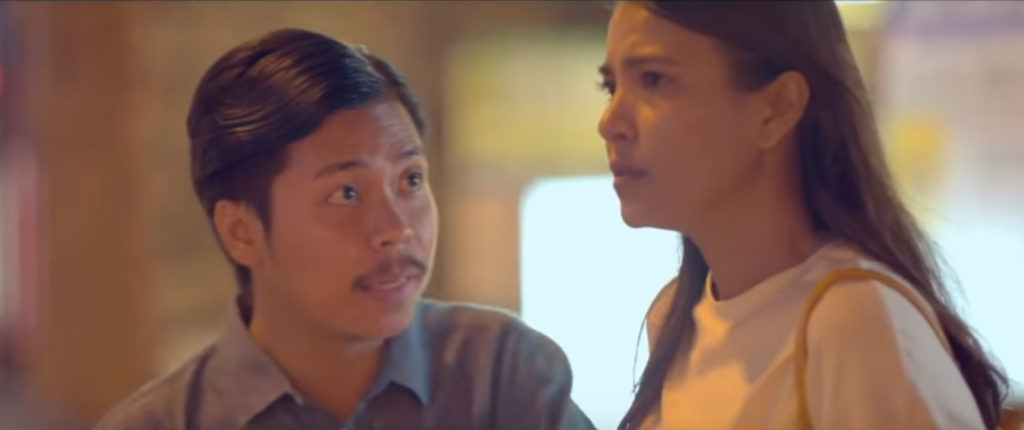 Like Tonyo's looks, Lea's temporary blindness felt more like a McGuffin than an actual romantic plot. Personally, her blindness had more potential as an internal character conflict than a romantic story plot.
And speaking of illness, what to make of Tonyo's enlarged heart? Because it seemed that the reality of mortality that it brought wasn't enough motivation for Tonyo to actually meet Lea in person instead of stalking her until she went blind.
The point of baby dragonfly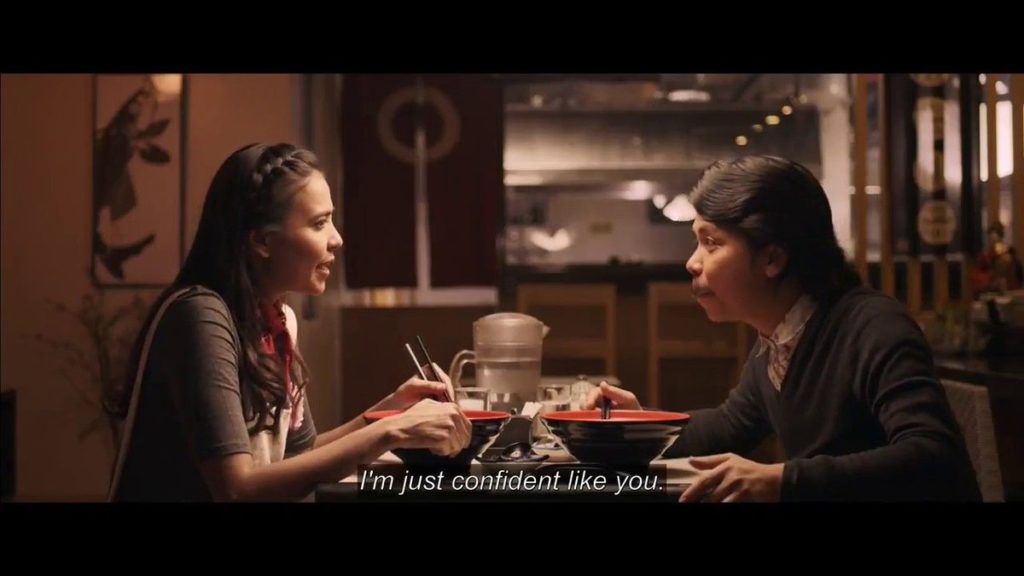 Sure, we subscribe to the fads and one-liners every film offers, like Cathy Garcia-Molina's My Amnesia Girl's post-its or Jollibee's recent online video's, "Is this seat taken?" But Kita Kita could've offered more on the origin of "baby dragonfly." Did he call her baby dragonfly because dragonflies have almost 30,000 eye facets that give them incredibly advanced vision? Or is this a classic case of just because?
The point of "Two Less Lonely People In The World"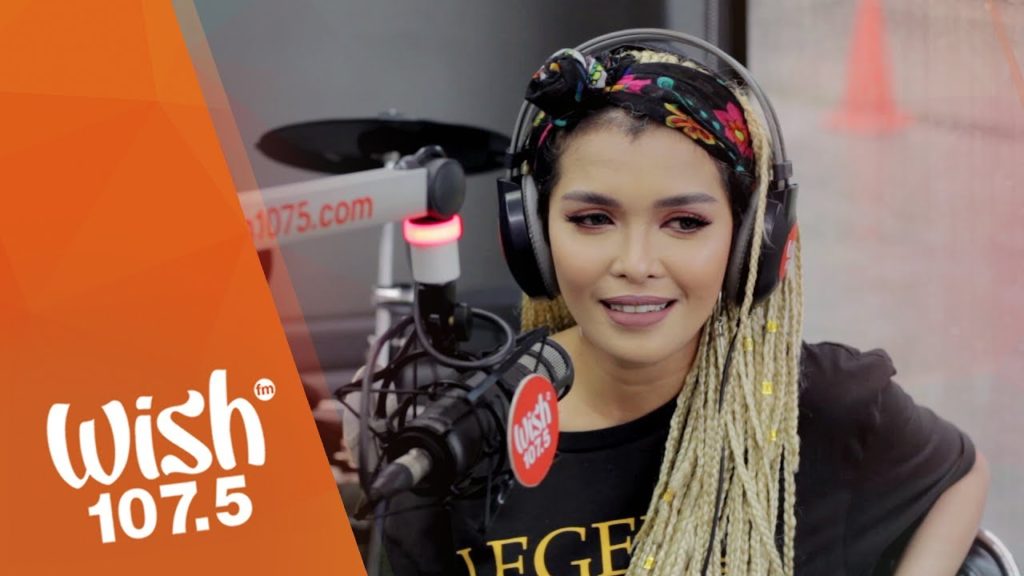 Admittedly, this is quite petty. But who in their right mind would use this romantic Air Supply song as theme for such a heartbreaking twist at the end of the film? Granted, Kita Kita was able to cleverly juxtapose the song with the movie's resolution; as a firm believer of original intent, I believe a theme song that parallels the film's narrative right on the feels would have been more effective.
The film's objective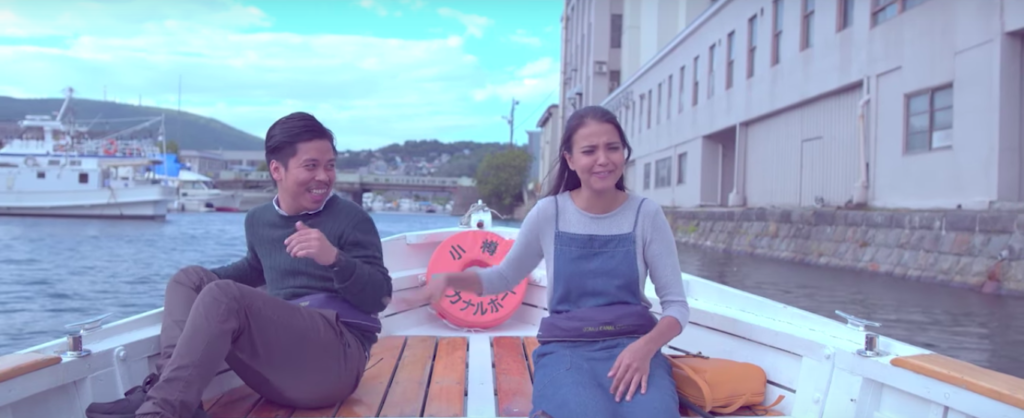 In the end, it is still a mystery what Kita Kita was trying to convey. Bernardo said in an interview that, "for Kita Kita, it's about perception of people."
While this writer respects that, the perception angle wasn't highlighted that much in the story. First, looks weren't an issue for Lea from the onset and has never shown any inclination to suggest otherwise. Also, if Tonyo's consistent pestering and invasion of personal space were done sans the comedy, isn't that tantamount to opportunism, if not harassment?
To the film's credit, however, it did raise some good questions. Is love really visually blind? When can you really say you've fallen in love? Are feelings more intense when void of sight? But the film could've done more than ask the questions. Because for a story titled Kita Kita, I fear there wasn't that much to see.
Do you agree? Tell us your thoughts below!