8 Go-To Responses For Awkward Situations
Mar 1, 2016 &nbsp • &nbsp Abu Poblete
8 Go-To Responses for Awkward Situations
by Abu Poblete
Awkward situations happen to ten out of ten people in the world. No one likes them, but you can't escape them no matter how hard you try to be graceful, because #life. If you're tired of all the cringe-worthy awkward situations you always seem to get yourself into, here are 8 go-to responses to make these situations little more bearable and a lot more entertaining.
8. When someone doesn't get your sarcasm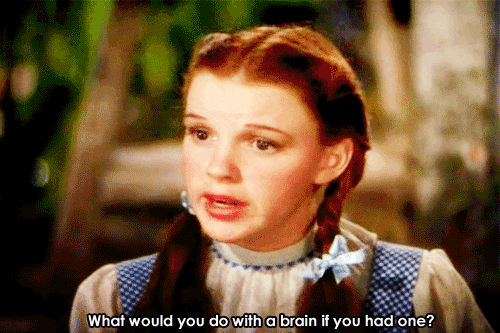 via giphy.com
Because really, you're coming from a place of sincerity and concern.
7. When you get dragged into another pointless meeting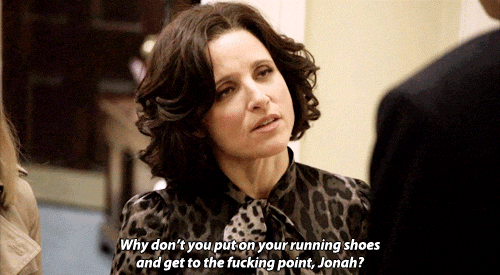 via adriennefromthefuture.tumblr.com
Save yourselves the trouble.
6. When an officemate won't stop talking about their amazing weekend and you just don't care
via giphy.com
Good for you.
5. After seeing your ex and her current bae together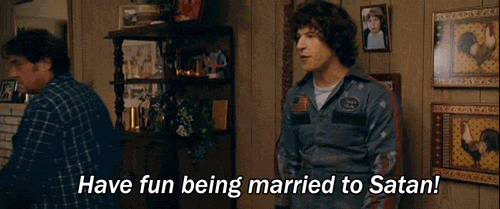 via giphy.com
Magbr-break din kayo!
4. When a mansplainer is being high and mighty
via giphy.com
Right after you give them a heavy dose of truth. The only way to get rid of mansplainers is to sass them away.
3. When your mom asks if you're drunk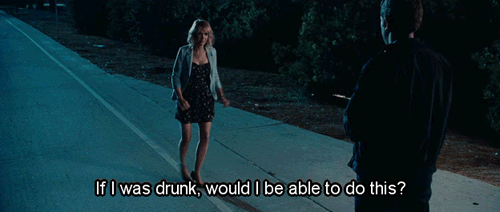 via giphy.com
Napa-OT lang, ma!
2. When a friend is mad for no reason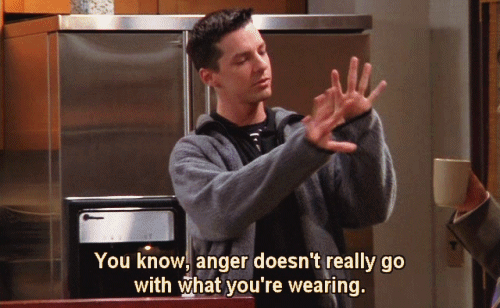 via giphy.com
Just take a chill pill.
1. When someone tells you you gained weight
Ganda mo kasi, eh.
What are your default responses to awkward situations? Sound off in the comments below!