ICYMI, Grab received fines that would result to millions of pesos worth of refunds of overcharged fares.  So you might be receiving a refund from Grab soon. Read on below to find out if you might be one of those customers.
Grab was ordered to issue refunds for overcharging customers
Last November, the Philippine Competition Commission (PCC) fined Grab Philippines PHP 23.45 million, of which about PHP 5.05 million are to be refunded to customers due to "overcharging" on bookings from February to May 2019. The ride-hailing service company was given sixty days from the date of issue, November 14, to process the refunds. Around three million riders will receive rebates, according to Grab Philippines President Brian Cu.
This is not the first time this has happened
The November 2019 order came at the heels of the consecutive fines amounting to PHP 6.5 million due to submission of insufficient data on fare monitoring last January 2019 and PHP 16 million for "violating key provisions" of the Grab-Uber merger review last October 2018.
In July 2018, Grab was also penalized for overcharging amounting PHP 10 million in total, topped with PHP 2 per minute imposed "waiting time" for riders.
New conditions are imposed
The PCC is an independent governmental body responsible for promoting and maintaining fair competition in the market through the regulation of anti-competitive conduct. They have been working hard to keep the market fairly competitive. 
Since Uber's exit from the Southeast Asian market, Grab has essentially been enjoying a monopoly in the ride-hailing service segment of the transportation industry. As such, PCC has imposed new conditions on Grab to protect consumers.
The PCC has recently placed a monthly average fare cap for Grab services. If the price cap is breached, the company must refund the excess payments within a month from receiving the notice of breach. Refunds will be processed through the GrabPay account.
Grab will shoulder the fine
Oftentimes, we as consumers can't help but think that the big corporations are out to take advantage of their customers, and maybe more so with Grab, especially since it's essentially the only ride-hailing everyone knows and uses.
But Cu said that no part of the fine will be shouldered by riders or partner-drivers, as the company's contingency fund will be used. "There's earmarked legal funds for cases like this that we will use to pay for the fine," Cu said in a press conference.
Grab's initial statement
Following the November 2019 order, Grab released a statement saying they will work closely with the PCC to implement the agreed mechanics for the payment. But even with this sentiment, it seems Grab can't escape being penalized.
More penalties are on the way
How long will those legal funds last if the company is fined again and again? It seems the decade wouldn't end peacefully for Grab because instead of finally paying off their penalties, they've just received more. And consecutively, too.
Just earlier this week, on top of the already existing fines, Grab was again penalized PHP 16.15 million for overcharging, particularly in terms of fare surges. The period covered by this new penalty is from May 11 to August 10 of this year. 
From the total amount, PHP 14.15 million will be returned to customers, while the additional PHP 2 million is a penalty for the increase of driver cancellations.
But refunds are also on the way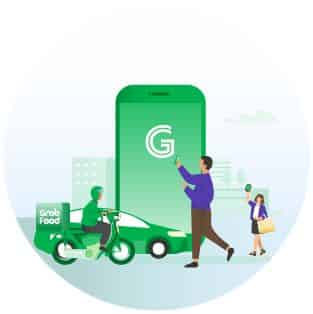 This new set of refunds will be processed before February 10, 2020 through customers' GrabPay wallets, Grab promised.
On the one hand, it's great that consumers will actually get refunds, but then again, Grab really has no choice but to comply since it was an order issued by the PCC. But on the other hand, it seems the ride-hailing company found loopholes to work around through. 
If refunds are given to riders, but only through the GrabPay app, the money is essentially just going back to Grab. Of course, Grab will be paying their partner-drivers, but it seems like a really roundabout way of making you use their services more. You can't even use other ride-hailing services because 'your' money is stuck in your GrabPay wallet.
What are our other options?
At the moment, Grab is enjoying this virtual monopoly due to Uber's exit from the Southeast Asian market last 2017. In this hellish traffic, commuting is already a nightmare, whether you ride the train, bus, jeep, FX, or whatever public transportation is available. With the kinds of lifestyles we are leading now, we need the convenience of ride-hailing apps more than ever. But everything just becomes even more frustrating when comfort and convenience you can get through ride-hailing apps like Grab is only a privilege afforded to those more well-off.
Other ride-hailing apps have been popping in to the market, and Angkas offers a more convenient, though not as comfortable, way to get through the nightmarish traffic. Even Indonesia's Gojek has been trying to enter the Philippine market for years. But so far, Grab still has a strong hold on most commuters, and we only hope that more steps can be taken to break the monopoly.
What are your thoughts on this issue? Let us know below!