A few eagle-eyed Filipino Swifties have caught onto a fun yet heartbreaking theory about pop queen Taylor Swift. Fan favorite song "All Too Well" could have been drafted while the singer-songwriter was in the Philippines for her Speak Now World Tour! Here's what fans have found:
The release of Red (Taylor's Version)
Last Friday, Swift dropped the much-awaited re-recording of her 2012 album Red. Released when the singer was only 22 years old, the album saw Swift's first experiments in branching out of her traditional country-pop sound. It is also the same album that listed the song "All Too Well" a.k.a. Swift's magnum opus, according to most of her fans and even some music experts.
For the love of "All Too Well", Swifties pieced together a rough timeline of the singer's writing the song back in 2011 based on information they drew from different sources.
Clue #1: Behind the song
In an interview with Rolling Stone's 500 Greatest Albums podcast on Red, Swift shared how "All Too Well" first came about and how that song was the very first one she wrote for the album.
"It was a day when I was just like a broken human walking into rehearsal just feeling terrible about what was going on in my personal life," the singer began. "And I walked in and I remember we had actually just hired David Cook, who is now my band leader ever since then. But it was, I think it was his first day meeting me, and I think I ended up just playing four chords over and over again and the band started kicking in, like Amos Heller on bass and people started playing along with me. I think they could tell I was really going through it. And I just started singing and riffing and sort of ad-libbing this song that basically was 'All Too Well'.
The singer continued, "I remember my sound guy was like 'Hey, I burned a CD of that thing that you were doing, in case you want it.' And I was like 'Sure.' I ended up taking it home and listening to it, and I was like, 'I actually really like this.'" And now we're pretty sure many fans are thanking Swift's sound guy for burning a CD of that impromptu session.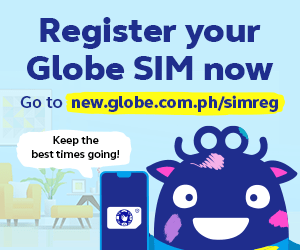 Clue #2: Snippet of the first draft

In the physical deluxe versions of Swift's 2020 album Lover, she shared pages from her diaries and even initial drafts of her hit songs — including "All Too Well." A snippet of the first draft was included in Version 1 of Lover's deluxe edition. The draft was dated "February 2011." And you know what Swift was doing in February 2011?
Clue #3: Speak Now World Tour in the Philippines
In February 2011, Swift just launched her Speak Now World Tour, starting with the Asia leg. Which is probably why she said she was "walking into rehearsal" instead of the studio. She confirmed this anecdote in a more recent interview with Jimmy Fallon.
Happy birthday, @taylorswift13!
Here are #throwback photos from Taylor Swift LIVE in Manila in 2011 by Ovation Prod. pic.twitter.com/zNxC6Xs3dO

— Ovation Productions (@ovationprod) December 13, 2014

The Asia leg included Singapore (Feb. 9), South Korea (Feb. 11), Japan (Feb. 13, 16–17), Philippines (Feb. 19), and Hong Kong (Feb. 21). So it could've been any of these dates really. But what made fans think she wrote it in the Philippines?
Clue #4: Band leader David Cook
Based on Swift's anecdote shared with Rolling Stone, fans pinned down a range of dates when this could've happened — which is when David Cook first joined Swift's band.
A quick Google search would result in a Taylor Swift Fandom Wiki page saying "David Cook joined the band in 2011, his first show playing in the Philippines. [sic]" There were no sources cited though, so we're not too sure about how credible this claim is. However, another fansite (theswiftagency.com) claimed that Cook performed with Swift in January 2011 in Mexico.
Clue #5: Snippet of the final draft

Despite these discrepancies, we're pretty sure that Swift was — at the very least — in the middle of writing "All Too Well" while she was on tour in the Philippines. Because she was working on the song from February to March 2011, as shown in her diary pages from the Lover album.
Fans have a lot of feelings
Filipino Swifties find this new theory fun and heartbreaking at the same time. For one, the fan favorite song might've come to fruition when Swift was here, but on the other hand, she was pretty heartbroken that time and fans felt that, too.
SO ALL TOO WELL 10MINS VERSION WAS WRITTEN WHEN TAYLOR SWIFT WAS IN REHEARSALS IN MANILA DURING HER SPEAK NOW TOUR!!!!!! IM CRYINGGGGGG #AllTooWellTenMinuteVersion #REDtaylorsversion ctto pic.twitter.com/DRHuKa4w6O

— crystal (@crystalswiftiee) November 13, 2021
a daily reminder that All Too Well was first written in the Philippines while taylor is in rehearsals for Speak Now World Tour Manila #RedTaylorsVersion https://t.co/1A1Jaevp0T

— cosmos☄️ (@binsenzocassano) November 12, 2021
Is this why the very first time she smiled simging all too well was in Manila??? https://t.co/9eN8n17Co0

— Joseph's Happyness After ME! (@justlikeour0709) November 13, 2021
I remember it all too well…
I feel so old

Red Tour (2014) Manila pic.twitter.com/YROQmGotRz

— Unicorn Wannabee (@WannabeeUnicorn) November 13, 2021
Fun fact: taylor wrote the first draft of all too well when she was on her speak now manila tour rehearsal

Feb 2011. Taylor, I was at my lowest that exact month and year too

— ✨ ✨ (@MaraCM_67) November 13, 2021
yep, its the way that it has been rumored for so long that taylor wrote all too well during her rehearsal in speak now tour manila… if that's true then we freaking WON

— jash// RED taylor's version (@BURNINGWILDEYES) November 13, 2021
All Too Well was supposedly written here in the Phils during Speak Now Manila leg of tour rehearsal and we still didn't get the Starbucks la-tay. *cries in all too well 10 min version*

— Alexa is sad, beautiful and tragic (@Alexile17) November 13, 2021
All Too Well (10 Minute Version) = 10 minutes of tears and heartbreak
In the re-recorded album, the singer-songwriter released the ten-minute version of the song, officially lengthily titled "All Too Well (10 Minute Version) (Taylor's Version) (From The Vault)." It also came with a short film starring Dylan O'Brien and Sadie Sink and written and directed by Taylor Swift herself. Watch it here:

Follow us on Facebook, Twitter, Instagram, Tiktok, and Youtube for the l8est entertaining, useful, and informative lists!