With the still ongoing pandemic, everyone's going cashless to limit human contact to as little as possible. And the Department of Transportation (DOTr) has also been campaigning to adopt cashless transactions, especially on the expressways, encouraging all motorists to get an RFID for their vehicles ASAP.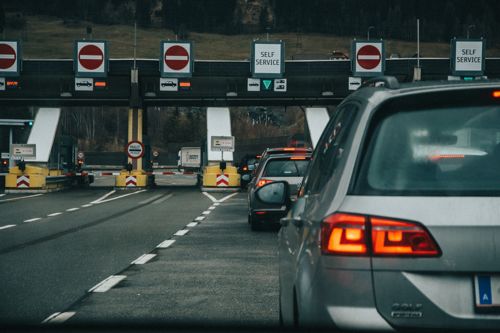 [Updated Dec 1, 2020]
What's an RFID?
RFID stands for radio frequency identification, which is used to allow motorists quicker and smoother cashless transactions at toll gates by assigning an identification tag to a car and letting DOTr subtract their toll fee from the motorist's prepaid account. You will be given a sticker identification tag for your car that would let the RFID readers at the tollgates, detecting where you came from and where you're exiting and automatically lifting the toll barrier for a hassle-free cashless experience. Check out DOTr's website to understand better how it works.
This is actually widely used in other countries like Australia, where every vehicle is required to have it, but the Philippines has only adopted it in more recent years.
Can you still avoid using it?
No. All major expressways will be going cashless, and vehicles are supposed to have RFID stickers by December 1. However, if you still haven't gotten a sticker, the good news is that until January 11, you won't get apprehended — though you'll get a ticket if you line up at an RFID-only line.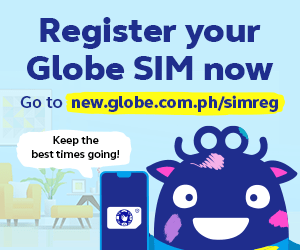 How can you apply and install RFID?
Tollway operations are currently offering free installation of RFID for all types of vehicles, whether you have a private vehicle, a public utility vehicle, or commercial vehicles.
Where to get your Easytrip RFID
To book an appointment for Easytrip installation, click here. They accept walk-ins, too, but having an appointment may save you some time.
Because registration locations and times can change, refer to the official Easytrip website for updated timetables.
Where to get your Autosweep RFID
To book an appointment for Autosweep installation, click here. They also accept walk-ins, but those with appointments will be given priority.

Because registration locations and times can change, refer to the official Autosweep website for updated timetables.
Where can you reload your RFID account?
There are several options for both Easytrip and Autosweep RFIDs. You can go to gasoline stations like Petron and Shell, convenience stores with TouchPay stations like 7-11 to reload with cash.
But of course, to encourage cashless transactions, the tollway operators have partnered with banks and online payment platforms to allow you to reload without the need for cash. You can load your Autosweep RFID through GCash, CoinsPH, JustPay, and several banks like Chinabank, Unionbank, and Maybank. Meanwhile, your Easytrip RFID is reloadable through Smart Money, Bancnet, credit cards, and direct transfers to their bank accounts with Metrobank, BDO, and UCPB.
For more information, visit the DOTr official website.
This article was originally published on WindowSeat.ph