I'm imagining an ideal world where majority of the population watch "Steven Universe" and use it as a guide to be more loving, more accepting, and more open-minded.
"Steven Universe" to most, who've followed it religiously, isn't a mere kid's cartoon. It's one of the most sensible and thought-provoking shows we have on children's TV today. Created by Rebecca Sugar of "Adventure Time" fame, it follows the titular character — a pre-pubescent part-gem part-human boy — who, together with a trio of Crystal Gems, protect the Earth from supernatural forces that threaten to destroy it.
If you've never heard of the show or have never tried watching it, here are only a few reasons why you should — no matter what your age is.
The songs are beautiful
All composed by Rebecca Sugar herself, "Steven Universe" is full of fantastic earworms and gorgeous musical performances that give the show that signature style impossible to replicate without having Sugar's name written all over it. And the songs vary between personalities and situations; Greg's songs are layered with rhythmic guitars, Pearl's are accompanied with her Broadway-like vocals, and Steven's are almost always head-boppingly catchy especially when they're complemented by his ukulele.
The lyrics aren't to be ignored either. Most full-length songs can stand alone without requiring listeners to understand the context. Just listen to songs like Comet, Here Comes a Thought, It's Over Isn't It, and Stronger Than You, and you'll find yourself relating to the lyrics despite not being an avid watcher (if you aren't).
The overarching story will have you hooked
Gone are the days when TV shows don't have overarching plots. Having one that is compelling enough to make audiences follow a particular show from beginning to end has become a significant factor to the show's success. I don't want to spoil the story so far, but here are a few hints: transitioning into adulthood, imminent intergalactic war, rebellion against power, and the burden of continuing someone else's fight.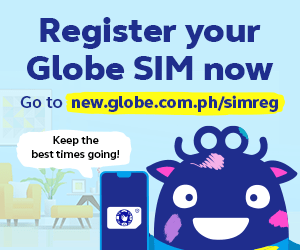 Female role models
Pearl, Garnet and Amethyst, collectively known as the Crystal Gems, are this generation's Powerpuff Girls. Other than the fact that they can kick the butts of anyone who attempts to harm Steven and the Earth, these badass female superheroes of "Steven Universe" are greater role models than what you might think. Their wisdom, strength and unconditional love are what molded Steven into the optimistic and selfless boy that he is, and they do their all to provide the guidance that Steven needs in unleashing his potential and in understanding his role in the grand scheme of things.
But they aren't perfect; they're not trying to be. They have their own weaknesses and are unafraid to show that they do because having weaknesses doesn't make you weak — it makes you all the more human.
I wouldn't know about you, but these three make me say "I want to be that kind of parent" every time.
It has a diverse and relatable set of characters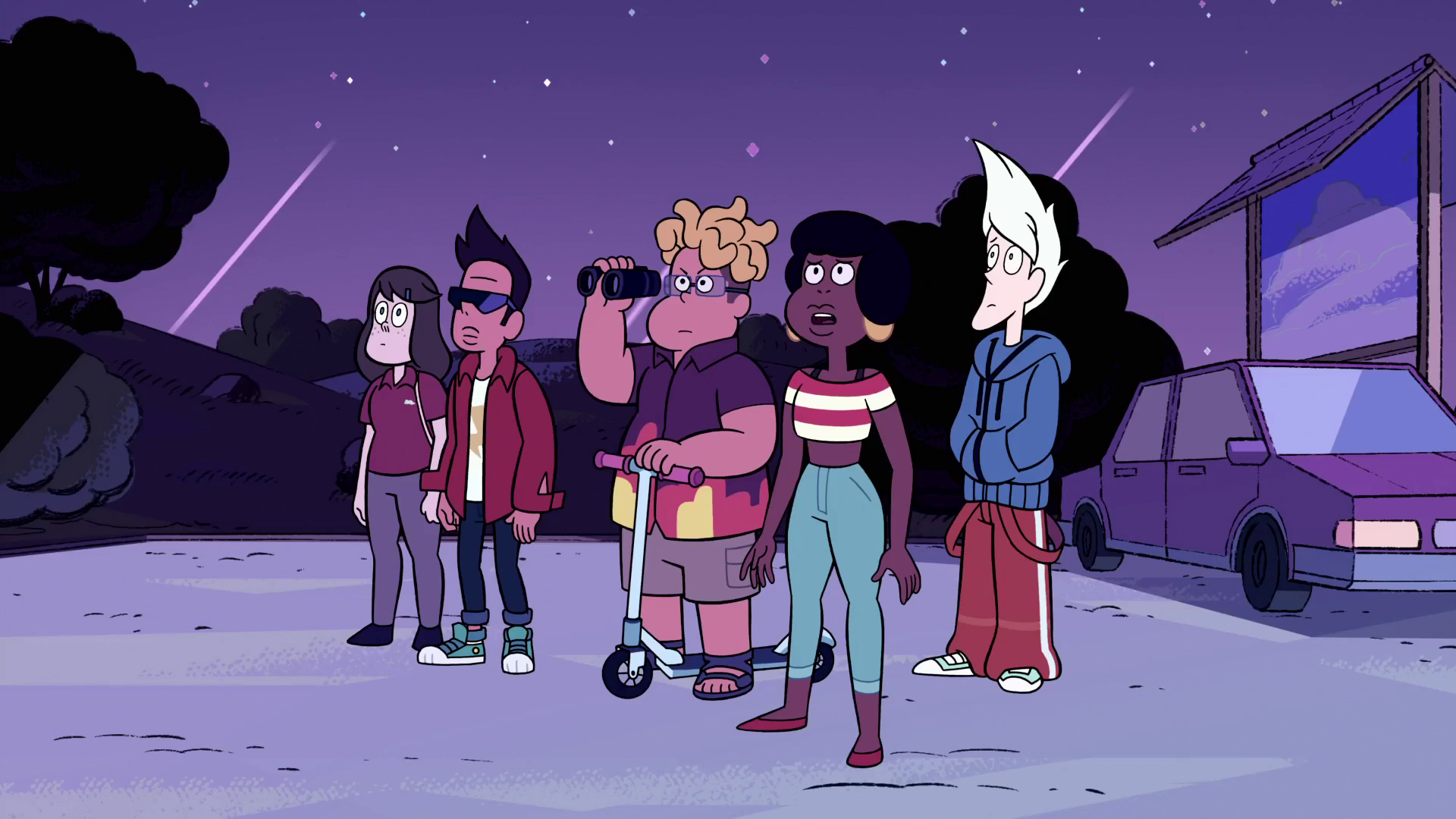 You could say that "Steven Universe" is an accurate portrayal of society because of its cast of characters representing differing genders, races and body types. Anyone from anywhere around the world would find themselves relating with a specific character, be it the geeks with Ronaldo, those dealing with anxiety with Connie, teens who pine for their crushes with Sadie, and even those of Filipino descent with Lars.
It teaches us valuable lessons that not only kids should know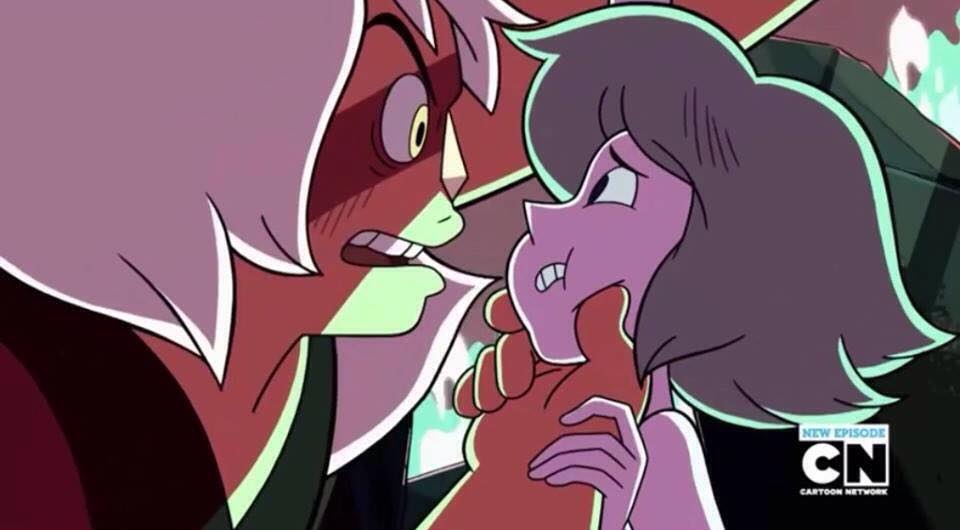 This show goes beyond what's expected to be learned from children's cartoons like "Always tell the truth" and "Don't talk to strangers." Episodes explore heavy subjects but still told in a way that could be understood by younger audiences, such as being taken advantage of (Season 3 Episode 13: Kiki's Pizza Delivery Service), domestic abuse (Season 3 Episode 15: Alone at Sea), and class discrimination (Season 4 Episode 13: Gem Heist). The show is rich in lessons we may already know but have to be reminded of especially at this time.
It's not always happy
Cartoons have long since veered away from being mind-numbing and just-for-laughs. "Steven Universe" openly discusses real issues and real emotion without filters. Some of the most effective episodes of the show are those that are so heart-wrenching, you can't help but shed a tear. Whenever we watch Steven deal with the burden of understanding the seemingly horrible things his "deceased" mom had done, or whenever we watch Pearl struggle to move on from her lifelong pining over a woman who loves someone else, or whenever we witness Amethyst question her self-worth…it just goes to show how "Steven Universe" attempts to stay true to life by showing the low points rather than depicting life is full of rainbows and butterflies and nonsense.
It gives a different, more positive perspective on life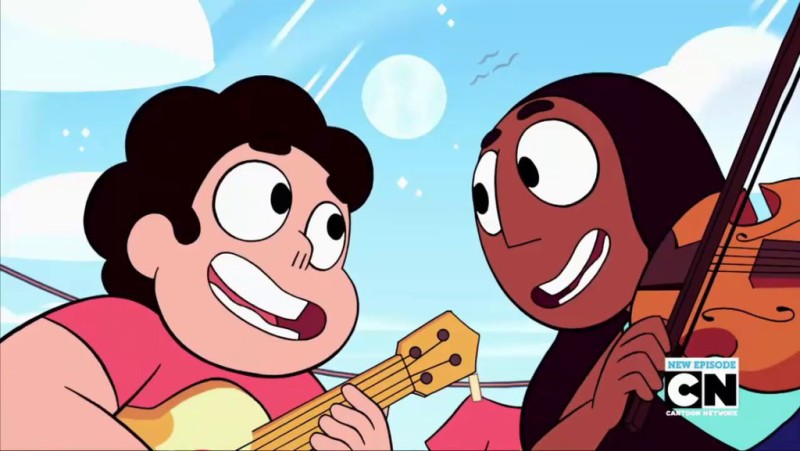 Despite the former point, Steven makes us see the beauty of life and of living. He may still be a child, but there's something about him that convinces us that living in Earth is such a beautiful thing. Maybe it's the way he talks about his favorite ice cream or how he tries his hardest to prove cynics that life in any shape or form, whether human or gem, shouldn't be destroyed. No matter what that something is, we're just certain that after watching an episode or two, we always feel much lighter inside.
It normalizes queer people and relationships
There's no other cartoon that better normalizes queer love than "Steven Universe." Romantic feelings between female characters are apparent; two gems were even shown kissing and being intimate in one episode. It even features an androgynous character who refuses to be used with either "he" or "she" pronouns and is flirted with by both men and women. But it's not regarded as something obscene or out-of-the-ordinary by other characters at all. We could only wish reality was as tolerant and accepting, but it gives us hope in the possibility of children's shows that exhibit healthy same-sex relationships dominating TV in the near future. Because there's absolutely no such thing as "wrong" love.
Convinced enough to give watching "Steven Universe" a try? Share with us your thoughts on the show below!