The audience at the 94th Academy Awards was having a pretty quiet and uneventful night — that is, until actor Will Smith smacked presenter Chris Rock right in the middle of the stage. Here's what went down:
Smith smacks Rock
VIA JAPANESE TELEVISION: The uncensored exchange between Will Smith and Chris Rock pic.twitter.com/j0Z184ZyXa

— Timothy Burke (@bubbaprog) March 28, 2022

In case you weren't watching the 2022 Academy Awards, before he went on to present the Oscar for documentary feature, Chris Rock made a joke about Will Smith's wife, Jada Pinkett Smith, being in a "G.I. Jane" film sequel because of her shaved head.
Smith made his way to the stage and punched Rock. The presenter tried to laugh it off as a joke at first. But after going back to his seat, Smith yelled at Rock twice: "Keep my wife's name out of your f**king mouth!"
Is it real or staged?
The audience at the Oscars and viewers at home were both equally stunned, with many questioning whether the punch was real or staged. But it seems the incident was as real as can be.
During the commercial break, Will Smith is pulled aside and comforted by Denzel Washington and Tyler Perry, who motion for him to brush it off. Will appears to wipe tears from his eyes as he sits back down with Jada, with Denzel comforting Jada and Will's rep by his side. pic.twitter.com/uDGVnWrSS2

— Scott Feinberg (@ScottFeinberg) March 28, 2022

While the show was on commercial break, audience members shared videos of the aftermath. The Hollywood Reporter's awards columnist Scott Feinberg spotted Smith being comforted by fellow actors Denzel Washington and Tyler Perry.
Will Smith's publicist came over and talked to him at the last commercial. There was also someone standing next to Jada. #Oscars pic.twitter.com/fWrtkOtd1x

— Ramin Setoodeh (@RaminSetoodeh) March 28, 2022

Meanwhile, Variety's executive editor Ramin Setoodeh tweeted a video where Smith seemed to be in discussion with his publicist.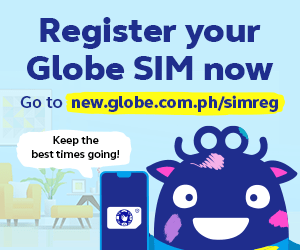 Was the joke really inappropriate?
View this post on Instagram
Yes, it was. Rock was making fun of Pinkett Smith for a physical and medical condition over which she had no control over.
For those who don't know, Jada Pinkett Smith is suffering from a medical condition called alopecia, or in simpler terms, hair loss. Since 2018, Pinkett Smith has been openly talking about her experiences with her medical condition, and last year, she announced that she decided to shave all her hair off.
If you're not familiar with G.I. Jane (1997), it's a movie where a woman is recruited by the military where she shaves her head off and undergoes an intense training program. (You can watch the trailer here.)
Amid chaos, Smith wins an Oscar
Here's Will Smith's tearful acceptance speech at the #Oscars. https://t.co/ulvT7fsB57 pic.twitter.com/Uq2krBbBld

— Variety (@Variety) March 28, 2022

Just a few segments after the incident, Smith won Best Actor for his performance in King Richard. This is his first Oscar after decades in the entertainment industry. As he accepted the award, the actor delivered an emotional acceptance speech.
He started by relating to his character in King Richard. "Richard Williams was a fierce defender of his family. In this time in my life, in this moment I am overwhelmed by what God is calling on me to do and be in this world. . . . I'm being called on in my life to love people and to protect people."
"Art imitates life, I look like the crazy father," he added. "Love will make you do crazy things."
Seemingly referring to the incident with Rock, he quoted what fellow actor Denzel Washington said to him during a commercial break: "In this business you gotta have people disrespecting you and you gotta pretend that that's okay. . . . Denzel [Washington] said to me a few minutes ago, 'At your highest moment, be careful, that's when the devil comes for you.'"
Smith also apologized for the incident: "I want to apologize to the Academy, I want to apologize to all my fellow nominees. This is a beautiful moment and I'm not crying for winning an award, it's not about winning an award for me."
Netizens have mixed feelings
Following the incident, social media instantly came to life, with the names of Chris Rock, Will Smith, and Jada Pinkett Smith making it to the top trends. Netizens were either defending Rock or Smith — or just eating some popcorn while watching everything go down.
Everyone at the Oscar's when Will Smith assaulted Chris Rock on national television #Oscars pic.twitter.com/VX7EzFyJ22

— LORRAKON (@LORRAKON) March 28, 2022
Tag yourself. We're at Meryl Streep's flabbergasted expression.
LUPITA IN THE BEHIND WILL SMITH IS KILLING ME #AcademyAwards pic.twitter.com/BtITt6SC4R

— matt murdocks gf ♡ (@omgmattmurdock) March 28, 2022
We can relate, Miss Lupita.
Will Smith beating the flying fuck out of Chris Rock: #Oscars pic.twitter.com/0uNsc8EDga

— L (@godless_pagan) March 28, 2022
The incident was pretty reminiscent of that finale scene from teen series Euphoria.
will smith woke the timeline up and thank god cuz we was falling asleep BADDDD

— zae (@itszaeok) March 28, 2022
The sound of that smack was reaaaaally loud.
Will Smith went from punching Rock on stage and swearing twice live to giving a heartfelt best actor speech. #Oscars pic.twitter.com/Vv5YNmUo4J

— thomas shelby (@chalamaniacc) March 28, 2022
From 100 to 100 real quick.
Suddenly Chris rock shows up in the in memoriam

— broti gupta (@BrotiGupta) March 28, 2022
Hopefully not?????
But netizens are also quick in catching reactions
Like viewers at home, the audience members at the Dolby Theatre in Los Angeles were just as shocked by the turn of events. But unlike viewers at home, their reactions were very much caught on camera, and netizens quickly made up stories that could've happened behind the photos.
LUPITA'S JOURNEY IN THIS MOMENT !!! pic.twitter.com/hnJYPgyMIo

— Gabe González (@gaybonez) March 28, 2022
We all went through what Lupita Nyong'o did in those few seconds.
Nicole Kidman reacting to the Chris Rock and Will Smith incident at the #Oscars. pic.twitter.com/3zSQsuc8dw

— Pop Crave (@PopCrave) March 28, 2022
Someone share in Nicole Kidman's shock!!!
Both of them texting Tom the tea about Chris Rock and Will Smith as we speak Bet there's a gc #Oscars #AcademyAwards pic.twitter.com/rcnJZm4GtZ

— (@genascrown) March 28, 2022
These were from a different segment than the Smith-Rock incident, but can you imagine? Marites Spiderman crew?
quick png i made of the Will Smith slap for anyone to use pic.twitter.com/APwvRE5srw

— Pepe el Pez (@Pepe_elpez) March 28, 2022
Someone really just cropped that out huh……..
What now?
After the Academy Awards ceremony concluded, many are asking: is there a consequence for Smith's assault of Rock on stage?
According to The New York Post's insider source, Smith may be asked to hand back his Oscar due to the incident. "It's basically assault. Everyone was just so shocked in the room, it was so uncomfortable," the source said.
The Academy does not condone violence of any form.

Tonight we are delighted to celebrate our 94th Academy Awards winners, who deserve this moment of recognition from their peers and movie lovers around the world.

— The Academy (@TheAcademy) March 28, 2022
In a brief tweet, The Academy stated that it "does not condone violence of any form." As of writing, no further statements regarding Smith or Rock have been made by the organization.
We don't talk about Jada
Things we don't talk about:

– Bruno
– Jada

— Dom Garrett (@DomGarrett) March 28, 2022

One thing's for sure. After what happened tonight at the Oscars, no one will make a joke like that again about Jada Pinkett Smith.
What's your take on this incident?
Follow us on Facebook, Twitter, Instagram, Tiktok, and Youtube for the l8est entertaining, useful, and informative lists!