Video calls are the norm now, which means that a good pair of earphones with a decent microphone is a necessary investment. And wireless earphones are even better, because having to deal with wires is such a hassle, especially when you're doing multiple tasks around the house. But that doesn't mean you have to shell out a lot of money for wireless earphones with a mic, because there are plenty of affordable bluetooth earphones that are great for calls. Here are just some of them.
Mpow

Weighing only 0.1 ounces (3 grams), this single wireless earbud is perfect for busy bees always on the go. It can continuously play music and sound for up to 8 hours with only 2 hours of charging time required. The built-in cVc 8.0 noise-canceling microphone offers crystal clear sound for your hands-free calls. Get yours here for only PHP 669 (currently discounted from PHP 1,156).
Anker Soundcore

If you're an athletic person, a pair of true wireless earbuds might be in danger of jumping out of your ear when you run or go through your work out. So it might be better to invest in something like Soundcore's Soundbuds Slim, which features a short cable connecting the two earbuds that can attach to each other magnetically. Its built-in microphone allows you to conveniently answer calls even while you're on the treadmill. Get yours here for only PHP 1,995.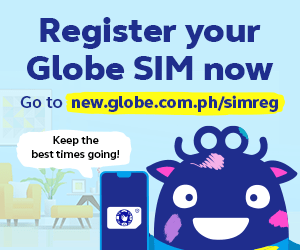 Tribit

These earbuds from Tribit feature a 4MIC active noise cancellation technology that can block up to a maximum of 30 decibels. This allows the earbuds to give you excellent vocal enhancement while also reducing background noise, which is just what you need when everyone's at home working or studying at the same time. Get yours here for only PHP 2,499 (currently discounted from PHP 4,499).
Soundpeats

Weighing only 0.14 ounces per earbud and 0.95 ounces for its charging case, this pair of earbuds from Soundpeats is so light you can wear them for hours. It also features a dual-mic in each earbud and cVc noise cancellation technology that assists in delivering clear sounds, whether you're in a noisy environment or a quiet one. Get yours here for only PHP 1,699 (currently discounted from PHP 2,713).
Tranya

These Tranya wireless earbuds boast 8-hour playtime, which allows you to take calls, listen to music, or watch shows for practically the whole day. The 4 dedicated microphones and cVc 8.0 noise cancellation technology ensures that background noise is tamped out so the person on the other end of the call can hear you better. Get yours here for only PHP 2,990 (currently discounted from PHP 3,490).
Taotronics

Taotronics SoundLiberty allows up to 7 hours of playtime and an additional 21 hours stores in the pocket-sized charging case. With its dual cVc 8.0 noise-canceling microphone technology that reduces background noise effectively, you can easily receive and conduct clear-sounding calls. Get yours here for PHP 2,999 (currently discounted from PHP 3,399).
Turtle Beach

The Turtle Beach Battle Buds is an in-ear gaming headset that is lightweight and absolutely comfortable on your ears. It has three sizes of interchangeable ear tips and stabilizers so you can make sure they fit your ear perfectly. You can also enjoy crystal clear calls with its removable high-sensitivity, unidirectional boom mic that picks up your words clearly. Get yours here or here for only PHP 1,399.
Earfun Air

Earfun Air has won awards for its innovative design, but more than that, it would win awards with you for its enhanced 4-microphone system that allows for clear noise-cancelling calls. It gives you 7 hours of playtime and an extra 28 more hours stored in the charging case. Plus, even when you need to charge, a 10-minute charging session already gives you 2 hours of playtime. Get yours here for PHP 4,850 (currently discounted from PHP 6,290).
What affordable bluetooth earphones with a great microphone have you invested in?