While we're all getting deeper and deeper into December, the holiday vibes are getting stronger. 13th month pay has come, the sales are getting crazier, and we can already smell the hamonado in the air. Although 2017 wasn't really the best year, let's just forget about it in the holidays and just enjoy all the food, gifts, alcohol and more alcohol! Here is this week's Yay Wednesday!
Feel old yet?
remember clover from totally spies?
this is her now. feel old yet? pic.twitter.com/AaVWk14uNy

— brielle (@brielleumxli) December 9, 2017
Kamusta na kaya si Sam and Alex?
Want to be amazed?
There is a Japanese game show where participants have to guess what objects have been replaced with chocolate my taking a bite lol pic.twitter.com/FaA1bW82eL

— anime (@animetbh) December 8, 2017
Lord, thank you po sa mga Japanese variety shows.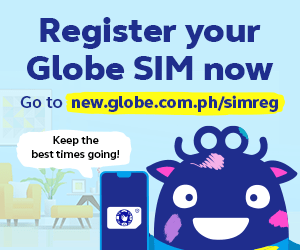 This lucky, lucky man
Earlier in SM Iloilo, there was a mall show ft. Daniel Matsunaga

Some random mom looks at him and says to her child,

"Anak halika na, mas gwapo pa tatay mo diyan"

Whorever is the husband of that fine lady, ang swerte mo koya

— Rap (@rapphler) December 9, 2017
This coming out komiks that made us cry
Plot twist pic.twitter.com/tJXvdCLOuJ

— Sskait (@sskaitcomics) December 10, 2017
Welcome to 2018, Ultra Violet!
Year of Baguio's Good Shepherd Ube Jam pic.twitter.com/8THB9bcmpd

— Regis Andanar (@RegisAndanar) December 7, 2017
It's the year of Viber!
Jericho still has it!
Shot @jericho_rosales for @previewph ⚡️

Styled by David Milan
Grooming by Emmanuel John Caro pic.twitter.com/EzaZlzowxm

— karen de la fuente! (@hey_rocket) December 5, 2017
THIS. MAN. THIS. BEAUTIFUL. BEAUTIFUL. MAN.
Who else is still heartbroken over this?
Susuka pero hindi susuko. #WeNeedAngkas pic.twitter.com/ulofbbEwxe

— Angkas (@angkas) December 12, 2017
Angkas has updated, and we're all still bitter over their suspension.
OPM IS NOT DEAD
want to feel different? kakaibabe
want to travel? kilometro
want to slow down? dahan dahan
want to profess ur love? itsumo
want to feel rich? palasyo
want to feel naughty? tigidong

OPM IS NOT DEAD FUCK Y'ALL WHO KEEP ON SAYING IT IS https://t.co/Hxp9NcQlWu

— Tapsi ni Vivienne Pinay (@JERDEEEE) December 11, 2017
THIS is OPM, guys! Which one's your fave karaoke song?
How much did you get? Share the amount with us below!