Whatever you're doing, STOP IT. Just chill a bit, take a break and bask on the fact that it's freakin' sweldo on Friday! Give some space for some GV, this week's Yay Wednesday is here.
If you're wondering where those "Para sa mga…" tweets are coming from
The comments though, are pure LOL.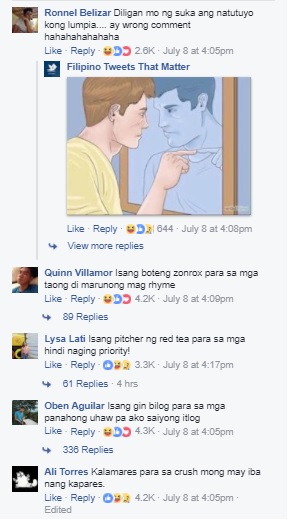 THE KINGS ARE BACK!
After a successful run of their international tour and their Christmas album, EXO is finally back with new material that looks as delicious as summer (it's summer in Korea right now, by the way). And knowing how restless EXO-Ls get, EXO created a mysterious twitter account, @weareoneEXO, where their teasers for the next comeback are being uploaded everyday. So sit back, relax, and watch Kai and Baekhyun teasers: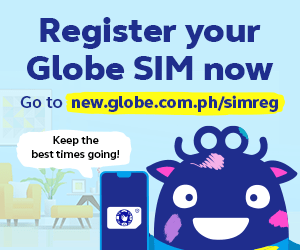 Nagtampo na si Erwan
OMG. TOOOOOO CUTE. hahahaha ❤❤❤@annecurtissmith @erwanheussaff pic.twitter.com/5btYkDks1v

— Sushsen (@shsen17) July 5, 2017
FYI, Erwan, it's not a phase; it's a lifestyle. If you can't beat the oppa, join 'em na lang!
Lola's got game
You've probably already heard the blood-curdling video of Jake Zyrus' lola ranting about how Jake is still Charice Pempengco. Welcome to the digital age, lola:
This lucky guy
lifetime baon pic.twitter.com/1adt6xiAq8

— kirk v (@visitacionkirk) July 9, 2017
I've never seen something so beautiful my whole life.
Marunong mag-walwal si Moana
See the lights, Sanmig light, Empi light, it calls meeee pic.twitter.com/OMGUsu1GRp

— joms (@jomsobias) July 8, 2017
"I am LASING NAAAAAA!!!"
Rihanna channeling her inner Korean
— kainoa (@evilpopes) July 8, 2017
Bitch better have my oppa.
Nyeaaaaaam
You all remember Xian Gaza aka the creepy guy who paid for a billboard to ask Erich Gonzales on a coffee date (still creepy). But that's not what we're going to talk about right now. Someone (probably bored) found Gaza's travel videos from his Singapore and Cambodia trips and it has become the meme that it deserves to be because, well, just watch them:
Cause the original got taken down/deleted

this just brings too much laughter lol!

Posted by Van Dee on Tuesday, July 4, 2017
– Cambodia:
And the god of memes and bored Pinoys just keep the gifts coming:
Xian Gaza Tomb Raider Temple, Siem Reap, Cambodia 🇰🇭 REMIX

Posted by fashionpulis.com on Thursday, July 6, 2017
NYC: New York City

NYT: New York Times

NYK: New York Knicks

NYE: New Year's Eve

NYEAM: …welcome to the Tomb Raider Temple in Cambodia!

— DLSU Amphiturtle (@Amphigong) July 9, 2017
And the best one yet:
Nyeeeaaam? Nyeeeaaaam!