What a week to be alive! Nam Joo Hyuk is coming here, Game of Thrones is back, Xian Gaza is still at it and Jollibee just released all you hugot-loving social media peeps are sure to love or complain about! Take a break from work and give way to this week's Yay Wednesday!
Jollibee knows hugot like no one's bees-ness (get it?)
There's a perfect time to find your perfect pair #JollibeePerfectPairs

Posted by Jollibee on Saturday, July 15, 2017
Make some noise para sa mga second choice!
Here's Gloria Diaz having no chill again
GLORIA DIAZ at 66 | Intensive training for International Pageant Madam? Here's how you can stay in shape like Miss Universe 1969 Gloria Diaz ❤️
@its.gloriadiaz
#GigilNyoSiGloria
#MissUniverse #MissUniverse1969
Like us ✔️ #pageanthology101

Posted by Pageanthology 101 on Saturday, July 15, 2017
And we ain't complaining!
I only have two moods:

1) Gloria Diaz
2) Manong

And there's no in between.pic.twitter.com/sSDb8phAXP

— Melvin Tordecilla (@itsbeben11) July 17, 2017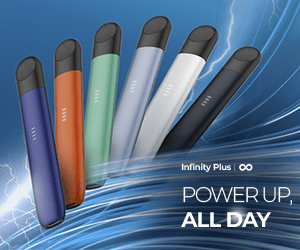 Xian Gaza at it again! NYEAAAAAM!
Stay relevant, Xian!
This sabaw jeepney rider will put a smile on your face
sobrang sabog ko kanina sa jeep

may babae na sumigaw kasi di inaabot bayad nya, "wala ba kayong mga kamay?!"

tapos pumalakpak ako

— G i a n C a r l o (@ohemgiii) July 16, 2017
Protect this pure child!
No one can beat Julie Andrews
GENOVIA has Julie Andrews
GENOVIA has Anne Hathaway
GENOVIA has Julie Andrews
GENOVIA has Chris Pine
GENOVIA has Julie Andrews
GENOVIA wins https://t.co/E3H1A9Y08M

— Sesos de alga. (@okaysowhynot) July 14, 2017
A tweet has never been this true.
Welcome to the world, Sir and Rumi Carter!
Iconic reveals back to back, only Beyoncé pic.twitter.com/NtOMAvZ9c3

— KUNTYEWEST (@kuntyewest) July 14, 2017
Beyonce finally and officially just introduced the world to her royal angels: her twins Sir and Rumi Carter! Move over Jaboom twins!
Game of Memes
GOT's first episode just dropped this week! So bring out the memes!
I love #GoTS7 pic.twitter.com/nb6VYNAod6

— PATH! GANERN! (@pathcarcer) July 17, 2017
Only way to justify Ed Sheeran's #GameOfThrones cameo is for him to greet Bran with: "When your legs don't work like they used to before…"

— Charlie Potter (@Charlie_Potter) July 17, 2017
Between the jokes and his outfit, seems like Euron Greyjoy is trying to be the 80s Eddie Murphy of the Iron Islands. pic.twitter.com/CCc3CU1htc

— Adam Best (@adamcbest) July 17, 2017
I've never been more proud! #GameOfThrones pic.twitter.com/ZcL5j5F9wZ

— Jon Snow (@LordSnow) July 17, 2017
#GamesOfThrones #WinterIsFinallyHere #GoTSeason7 #aryastark #Arya #HandsOfGold @GameOfThrones @Maisie_Williams @edsheeran #memes pic.twitter.com/i1GwV6Jf35

— Barry Nevin (@bazzayiddo) July 17, 2017
NAM JOO HYUK IS COMING TO THE PHILIPPINES. THIS. IS. NOT. A. DRILL.
[PHOTO] 남주혁 – NAM JOO HYUK PRIVATE STAGE [CLOSE-UP] Originally Posted by ygstage.com

BANGKOK 4NOLOGUE
MANILA MMI…

Posted by YG STAGE on Monday, July 17, 2017
Eveyone's #BoyfriendGoals aka Mr. Nam Joo Hyuk will be breathing the same air as us on September 23, 2017! 66 na tulog na lang!
Here are some of our oppa's videos to keep your heart fluttering! Swaaaag!
NAM JOO HYUK and LEE SUNG KYUNG together in different photoshoots.

Posted by Nam Joo Hyuk on Saturday, January 14, 2017
Nam Joo Hyuk showed his abs OMGEEE MY POOR HEART CANT HANDLE THIS

Posted by Nam Joo-Hyuk 남주혁 Updates on Sunday, September 18, 2016
What's the best you've found so far? Help us get over the midweek hump and share them with us below!