Hey, tough week? Don't let it get you down! Here's this week's Yay Wednesday to make life brighter for you!
BTS IS BACK, BITCHEZ
And here's the official MV of the lead track of their Love Yourself mini album, DNA:
And if you're wondering, yes, a lot of us here in 8List are ARMYs. So strong power thank you!
Walang Pasok!!
As weird as it is that we don't have to go to work tomorrow even if it's NOT a holiday, let's just relish on the fact that WE DON'T HAVE TO GO TO WORK AND THAT IT'S FRIDAY WHEN WE COME BACK! You deserve it, ya little nerds!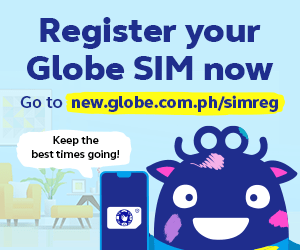 Maynilad is the shit
Can we just stop and appreciate the beauty of life that is Maynilad's latest wastewater campaign?
Presenting the 21st century's best invention: The Dadbag
Comes in all shapes, sizes and hairy-ness!
Explore the Walled City this weekend!
Fort Santiago, Baluarte and Casa Manila on Sept 23 and 24, 2017 are free of charge! More details here!
Angkas is the 'It' transportational app
Let this doggie on a doggie slide be your reason to smile today
I took my son to the fair and he had fun pic.twitter.com/Kk3mGjL1Qq

— Sath (@satherax) September 16, 2017
Alabang boy pala si Drake
Sabi ko sa inyo taga alabang si Drake eh pic.twitter.com/WzOscIQxzd

— dua libag (@oozmakabaloo) September 17, 2017
SI DRAKE NASA MCDO MOUNTAIN!

What's on your list? Share them with us below!

[/whole] [/row]