'Yesterday' Should Have Let it Be
Jul 30, 2019 &nbsp • &nbsp Mikhail Lecaros
Yesterday is the latest film from Academy Award-winning director Dany Boyle (Trainspotting, Slumdog Millionaire) and screenwriter Richard Curtis (Love Actually, Notting Hill). At its core, the film presents filmgoers with a fascinating premise: what if The Beatles never existed?
MAGICAL MYSTERY TOUR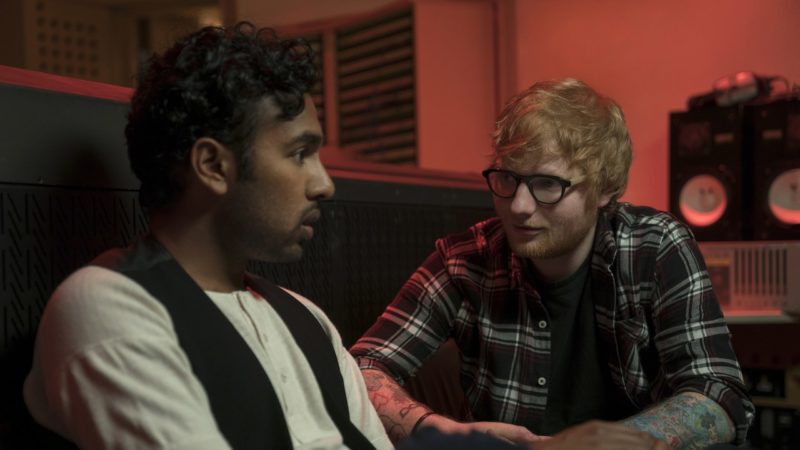 Following a 12-second blackout that disables every light, machine, and electronic device on the planet, struggling musician Jack Malick (Himesh Patel, of long-running British soap, EastEnders) finds himself the only one with any memory of The Beatles and their songs.
Using his knowledge of their catalog to kickstart his career, Jack rockets to fame online, supported by his faithful manager, Ellie (Lilly James, Baby Driver). Jack's supposed song-writing prowess soon catches the attention of Ed Sheeran (playing a jovial version of himself) and his agent, Debra (Kate McKinnon, The Spy Who Dumped Me), who wastes no time in taking him on as a client. Will Jack sacrifice his principles to make his dreams come true? Does it count as plagiarism if the world's most famous band never existed? And what of Ellie?
REVOLUTION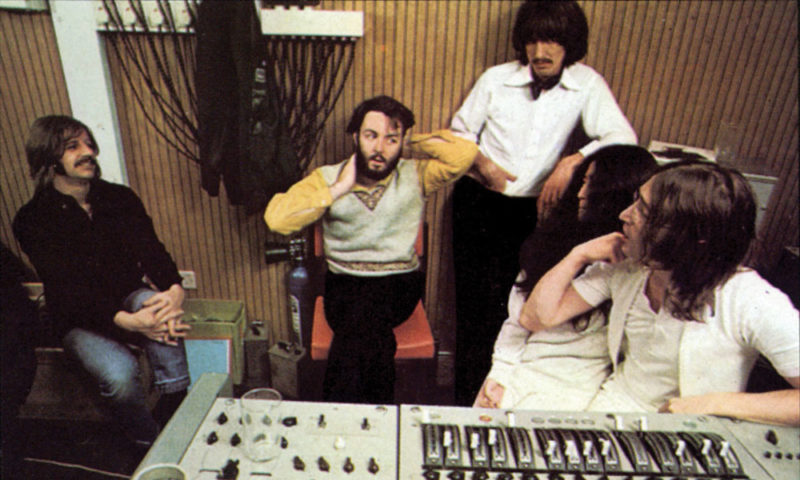 This isn't the first time a film has made use of the Beatles' works, with 2007 jukebox musical Across the Universe being among the most prominent. What makes Yesterday stand out is its outstanding proposition of examining the pop culture imprint of the world's most popular band by, well, removing said imprint altogether. With the majority of films these days being a sequel, remake, or reboot, the whimsical premise from writer Richard Curtis (Love Actually, Notting Hill) is the sort of original idea we don't really see much of these days, and having a struggling musician be the only person to remember The Beatles is nothing less than a master stroke.
If only the film did something interesting with the idea.
NOWEHERE MAN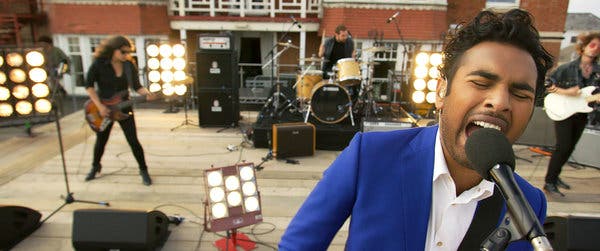 Other than an easy jab at Oasis, Yesterday squanders its premise by never really exploring what a world without the Beatles might actually be like. Sure, the film gets some laughs from Jack introducing their music to an unsuspecting populace, but it doesn't do it in any way that makes Yesterday stand out from any other tale of an up-and-coming musician hitting the big time. Incredibly, it seems that director Danny Boyle (Trainspotting, Slumdog Milllionaire) and writer Richard Curtis (Love Actually) have next to nothing to say about the Beatles, other than how funny it would be if nobody knew their music.
HELTER SKELTER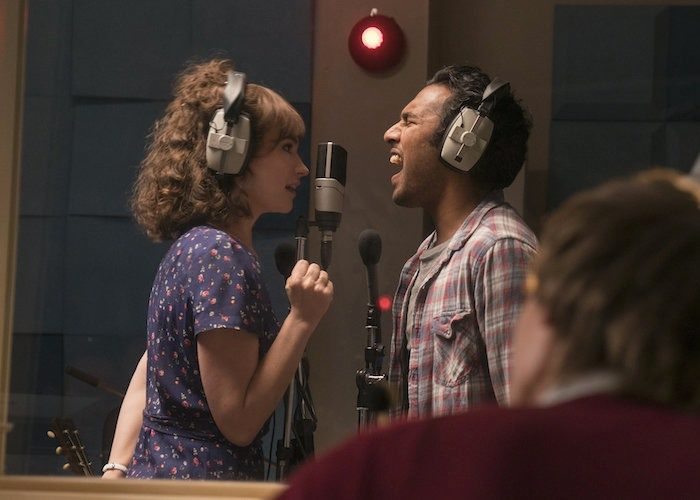 Overall, the film is built almost entirely around repeating that same easy punchline (ooh, they don't recognize the song Jack is singing!) over and over again, rather than ascribing any sort of emotional truth or resonance to the songs themselves. This same disregard for giving us anything to care for extends to the characters, whose motivations, as presented, are paper-thin at best. As a result, Yesterday's appeal is limited largely to those who already know the Beatles' catalog by heart, with the bulk of featured tunes heard mainly as snippets, and only the title track and "The Long and Winding Road" being presented as having any weight whatsoever.
The latter song provides a tantalizing glimpse at what could have been: Upon hearing it, Sheeran dejectedly declares himself the Salieri to Jack's (supposed) Mozart. If the film had bothered to build on this (or any other) sentiment, things would have at least had a shot at being interesting. Instead, the filmmakers focus the narrative on Jack and Ellie's tawdry love story, turning what could have been a stirring tribute/gateway to the music of the Fab Four into a simple rom-com.
SHE LOVES YOU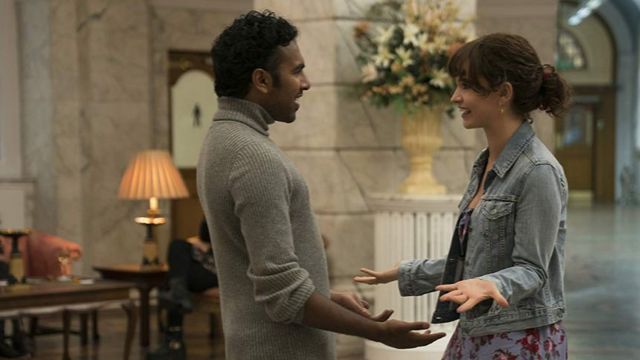 Maybe it wouldn't be so bad if Jack and Ellie were saying or doing things we haven't already seen in countless other films. While James is good enough at communicating Ellie's unspoken love, Patel (making his big-screen debut) surprises with a likeable screen presence and a voice capable of doing the film's songs justice. The only trouble is, Jack is written to be nigh-indistinguishable from every other rom-com character who finds fame before coming to realize that what matters most was in front of them the entire time.
HEY, DUDE(s)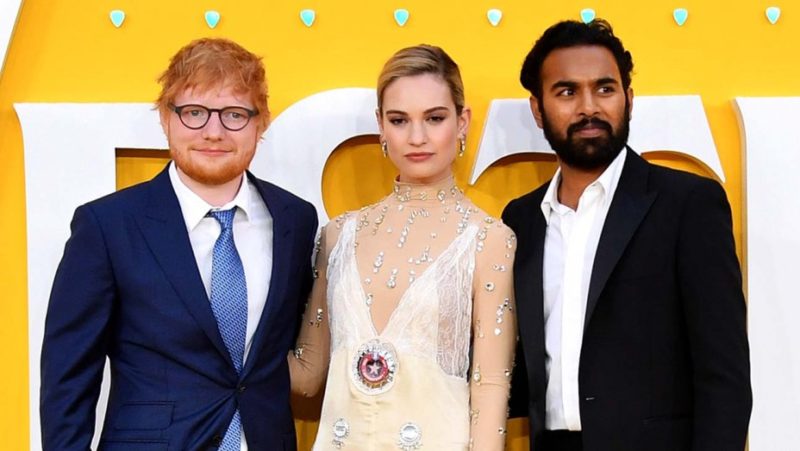 Jack's roadie, Rocky (Joel Fry, Game of Thrones), is the film's ostensible comic relief, but he fails to make any sort of impression. Whether this is the fault of the screenplay or the director is up for debate, as the film also manages the incredible feat of making Kate McKinnon seem like a bland imitation of herself. Surprisingly, the one who manages to generate laughs is Ed Sheeran, who proves himself more than a good sport, generously poking fun at himself and his work. Without exaggeration, he should do more of these – the film actually picks up whenever he's on screen.
I SHOULD HAVE KNOWN BETTER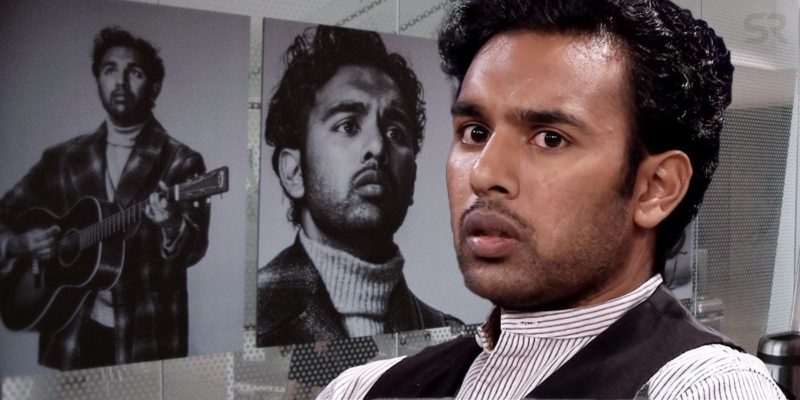 With Doyle and Curtis on the record as wanting to create the ultimate tribute to their favorite band, it is truly a shame that their film has no interest in winning over new fans. Midway through the third act, a character declares how much sadder existence would be without the Fab Four's music. This comes across as jarring for the simple fact that the film has shown us nothing whatsoever to support this statement – aside from the lack of Coke, cigarettes, and the aforementioned Oasis, Jack's post-blackout world seems pretty much identical to our own.
THE BOTTOM LINE
Despite its Killer premise, Yesterday never rises to any level beyond unremarkable, inoffensive rom-com. By not exploring any of the inherently fascinating scenarios a world discovering the Beatles' music for the first time would present, the film lazily settles for having people just unequivocally embrace it. Seeing as we already know what a world that loves the Beatles looks like, the words, "missed opportunity" don't even begin to describe the disappointment here. When all is said and done, a world without The Beatles still sounds like it would make a great movie. Maybe someday, someone will actually make one.
What are your thoughts on this movie? Tell us below!