Let's be honest: after three seasons of Joe Goldberg, most of us were ready to write this show off. And after the first half of the fourth season came out last month, could you even blame the fans? It took a known formula, sent it in an unwanted direction, eliciting equally unwanted comparisons to Dexter, another show about a serial killer we're supposed to somehow sort of root for, even though we really shouldn't.
That being said, the second half of the season ended up turning things on its head, and leads to a direction that makes perfect sense not just for the character, but for today's social climate. So, let's talk about why you need to finish your You Season 4 trek, regardless of how you felt about the first five episodes.
8. The second half recasts everything you knew about Season 4

Without spoiling anything, the last five episodes of Season 4 really change things up for the season in a mostly satisfying way that lets you watch back to the first half with a newfound appreciation for what really happened. We'll say no more, but let's face it: there was no saving this season without a massive twist somewhere in the narrative, and by golly, they pulled it off!
7. There's a certain excitement in seeing Joe meet his match
Joe's adversary in Season 4 isn't like anyone he's been against before. It's not a lover who has the same proclivities as he does. It's not several women who don't see him for the monster that he is. It's someone who not only matches wits with him, but knows him for exactly who he is, and doesn't sugarcoat it. 
It's amazing how Joe's main enemy in Season 4 really removes any pretenses he has about himself, because this is a direction he needs to head into if this show should continue.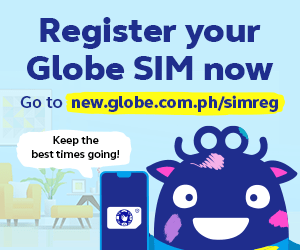 6. This new setting is just the tip of the iceberg
Sending Joe to England instead of America really changed things up, and the stories and ideas they could mine from this new setting haven't been nearly exhausted just yet. There's so much more that could be done, both with the setting, and Joe's overall character development, as it were.
5. Season 5 now becomes a must

While most of us would have been fine with Season 4 ending the show altogether, this second half changes that. Immensely. Now, with how Season 4 actually ended, there's no way you can end the show like that. Season 5 is now a necessity to close the loop, and that's thanks to the heavy lifting done by the previous season's second half.
'YOU' Season 3 Face-Off: Who's More Messed Up — Love or Joe?
'YOU' Season 3 Face-Off: Who's More Messed Up — Love or Joe?
Kaira Guererro | Oct 21, 2021
4. It's a character-driven tour de force

All the key characters in Season 4 play their roles to perfection for the most compelling five consecutive episodes of the show since arguably ever. Who were you rooting for? Where do you think this was all headed? The answers to those questions end up driving your interest in the show like never before.
3. You also need to keep an eye on who survives

It's no secret that in the universe of You, death and Joe Goldberg follow each other very closely. But just as important are the people who remain alive at the end, because their relationship with Joe will fundamentally be important by the time you hit Season 5.
2. Joe's love interest/s rock, too
Let's face it: Love Quinn was a tough act to follow, but Kate might just be up to the task, while Gabrielle, despite mostly closing out her chapter in Season 4, definitely made an impact. Will more people see Joe the way these women do? We're hoping to find out.
1. It finally aligns with the lead star's objectives

One of the pitfalls of having Penn Badgley play Joe Goldberg in You was that he's just too good. Season 4's second half is a return to form for him after a fairly lackluster first half, but it's perfectly in line with what Penn really wants for his character in the first place. If you pay enough attention to him in interviews, you know exactly what this is about. If not, well, you're bound to find out soon enough, because you need to watch part two, period.
Check us out on Facebook, Instagram, Twitter, and YouTube, and be the first to know about the latest news and coolest trends!