There are many famous intellectual properties in video gaming, but few like the Tomb Raider series has spawned an icon like Lara Croft. Oh sure, everyone recognizes brands like Call of Duty and long-running sagas like Assassin's Creed, but they're signature franchises first, rather than character-driven tentpoles.
After, Mario, Sonic and Link, Lara Croft is one of few who have acquired mainstream recognition. Whether you're an old dog who played the original Tomb Raider way back in the mid-90s, an unironic lover of cheesy action movies, or a recent convert of the 2013 reboot, Lara Croft's presence in games, fashion, music and film has allowed her to endure in ways few Western gaming heroes have.
The recently released blockbuster film is sure to maintain that iconic status, regardless of whether it fails or not at the box office. You could say that Lara has a certain je ne sais quoi that has allowed her to survive box office failure, mediocre games and even a Playboy magazine scandal. Here's an eight point primer on the history of Lara Croft, via the women who've portrayed her.
Shelley Blond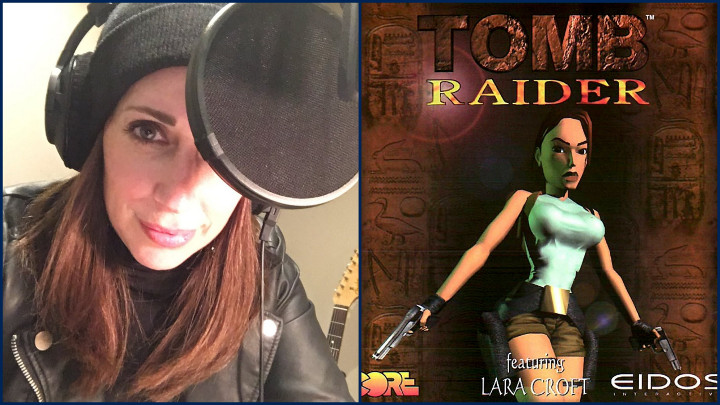 Shelley Blond was the first actress to voice Lara Croft. The notes given to her by developer studio Core Design described a female James Bond, a rather dry and witty character which she enhanced with her naturally expressive voice. Blond recalls that it a total of five hours in a single session to record the part. "The most fun was recording the grunts and groans," Blond mused. "I could let loose a little more."
Rhona Mitra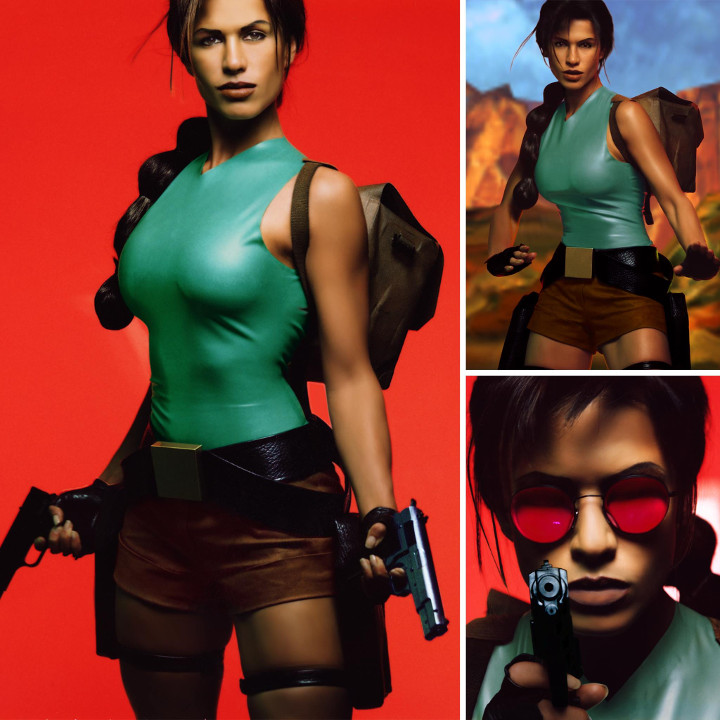 By 1997, media appearances were becoming important to Lara Croft's star profile, and so began the practice of having models portray the "Official Face of Lara Croft." Rhona Mitra was the first to be introduced as such and even went and released two dance albums under the name. Come Alive and Female Icon were produced by Dave Stewart of the Eurythmics and featured Mitra doing breathy vocals.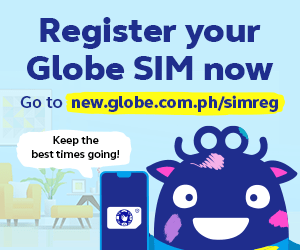 Nell McAndrew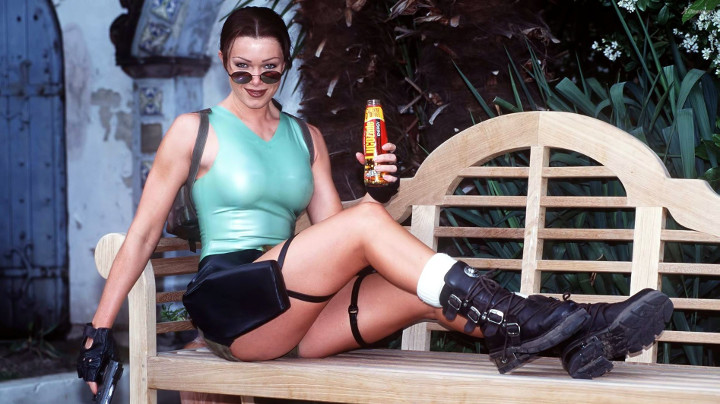 While Shelley Blond was replaced by Juddith Gibbins in the voice department, Nell McAndrew replaced Mitra in the modelling department. McAndrew did a wide variety of promotions as Lara, but it ended prematurely for her when she posed nude in Playboy. While shoot wasn't verboten per se, Playboy referenced Lara Croft and the Tomb Raider franchise without permission and McAndrew had unintentionally cast an unsavory light on the brand.
Angelina Jolie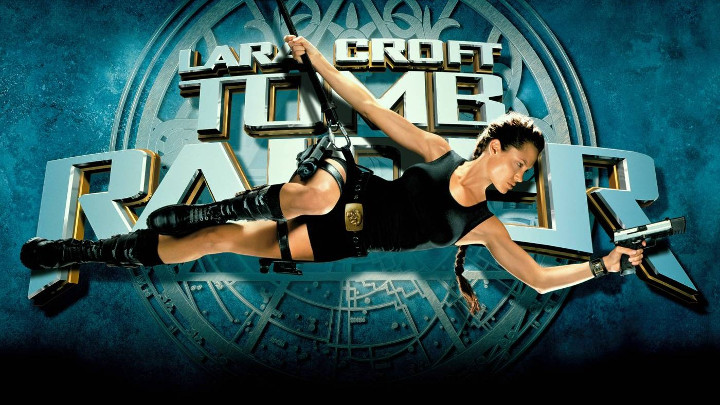 With Lara Croft's popularity reaching stratospheric heights, the inevitable happened: blockbuster motion pictures. Rising star Angelina Jolie starred as Lara in a production helmed by Con Air director Simon West. Lara Croft: Tomb Raider and its sequel, The Cradle of Life were box office successes in spite of poor critical reception. "Playing the quintessential video game pin-up was a major challenge," Jolie said. "Making her human has been my biggest contribution to Tomb Raider."
Minnie Driver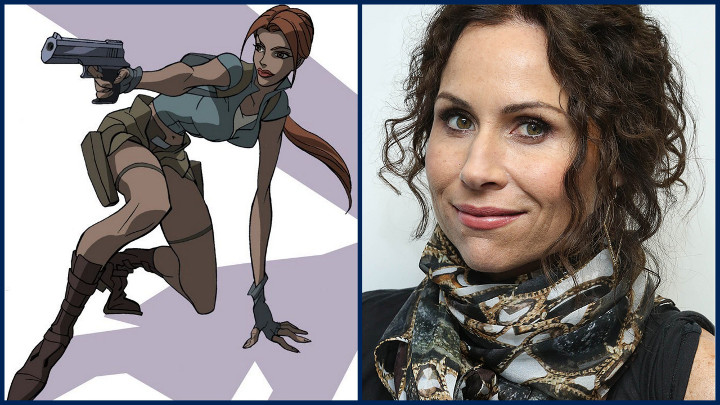 In 2007, Eidos Interactive commissioned a ten part animated series featuring Lara Croft. Titled, "Re/Visioned: Tomb Raider" it featured Minnie Driver voicing several very different takes on Lara Croft. Talents like animator Peter Chung, comics scribes Gail Simone and Warren Ellis and artists Cully Hamner and Brian Pulido brought their creative leadership to the series. You can still watch it online, too!
Keeley Hawes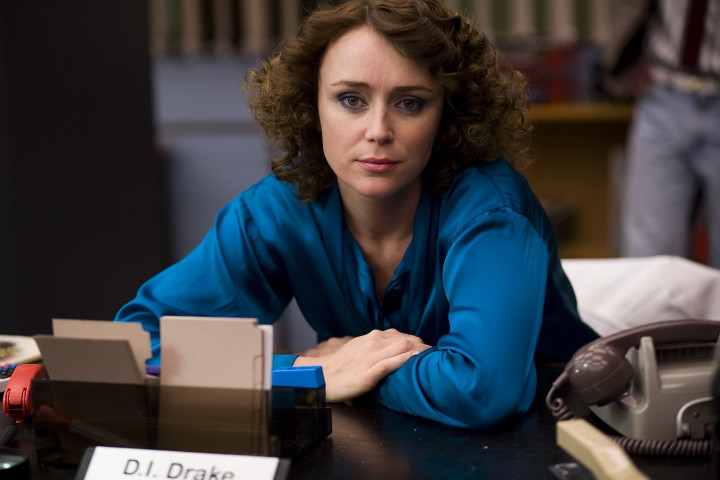 2006's Tomb Raider: Legend signaled a new direction for the franchise under the reins of Crystal Dynamics. British TV star Keeley Hawes was tapped to voice Lara and she's ended up being the most prolific of Lara voice actresses. Not only did she return for Tomb Raider: Anniversary and Tomb Raider: Underworld, but for the isometric spin-offs The Guardian of Light and The Temple of Osiris
Camilla Luddington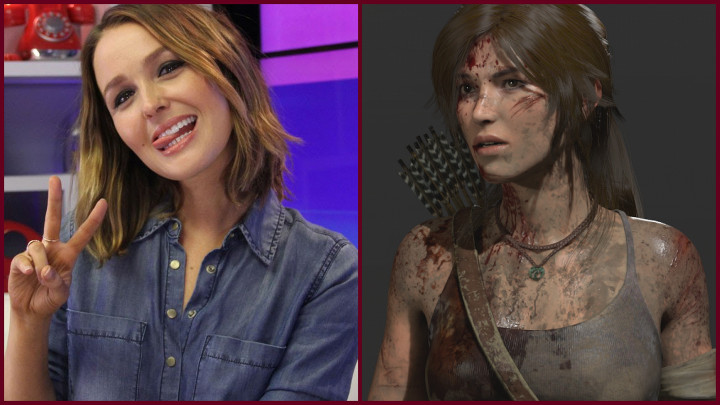 Simply titled, "Tomb Raider," the 2013 reboot of the franchise was perhaps the most audacious redrawing of the character. Camilla Luddington of Grey's Anatomy was tasked with a more down-to-earth version of Lara, here reimagined as a powerful survivor with psychological issues, rather than the cocksure, wisecracking but two-dimensional adventurer of before. Luddington also acted out the most graphic death scenes in series history.
Alicia Vikander
It's been fifteen years since the last time that Tomb Raider was on the big screen, and Lara Croft's return to the box office comes in the form of Alicia Vikander. Vikander also happens to be married to Michael Fassbender, making her "Mrs. Assassin's Creed" Or does that mean Fassbender is now "Mr. Lara Croft?"
Kidding aside, Vikander is the critically acclaimed actress from films like Ex Machina and The Danish Girl. The new movie is based largely on the 2013 videogame, and while Vikander doesn't have to do any death scenes like Luddington did, she surely got a beating re-enacting its major set pieces.
What do you think of the latest movie? Tell us below!