Itching to fly out of the country but don't exactly know where to go or what to do? We've curated the top destinations within your reach for that much-needed getaway, and provided a few ideas on what to do and see to have the perfect vacation with friends and family!
All of these, of course, are made easier with Cebu Pacific's Lifestyle Rewards program GetGo which lets you earn free flights in the future with the GetGo points you receive in every booking. Yep, you read that right: free flights!
So don't wait any longer for the right moment to plan your vacation. To inspire and motivate you, here are some places you can visit. Start earning those points!
Taiwan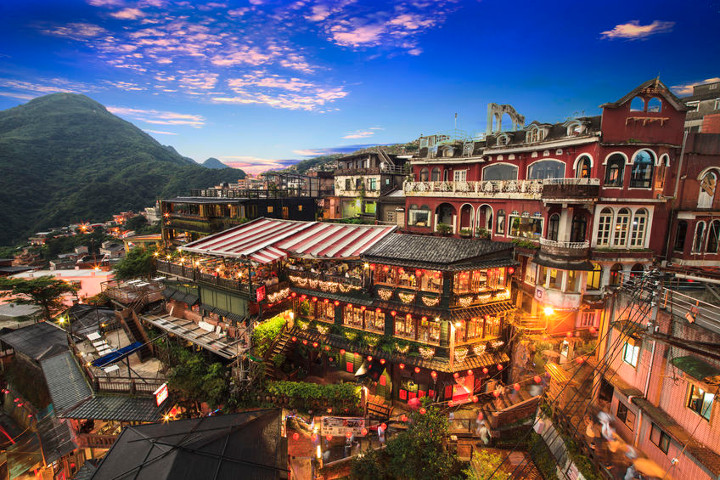 Taiwan is backpacker paradise with all the fun and enriching activities you can do for cheap. It's also an underrated foodie destination — you can find a lot of delicious eats along the streets!
Where to Stay: If you want a hip accommodation with friends, check out Taiwan Youth Hostel & Capsule Hotel. For family-friendly fun, try out Leofoo Resort Guanshi.
What to do and see: Visit the Taipei 101 Observatory, have fun at the Leofoo Village Theme Park, tour around Jiufen Village, and go on the nighttime tour of Kaohsiung!
Hong Kong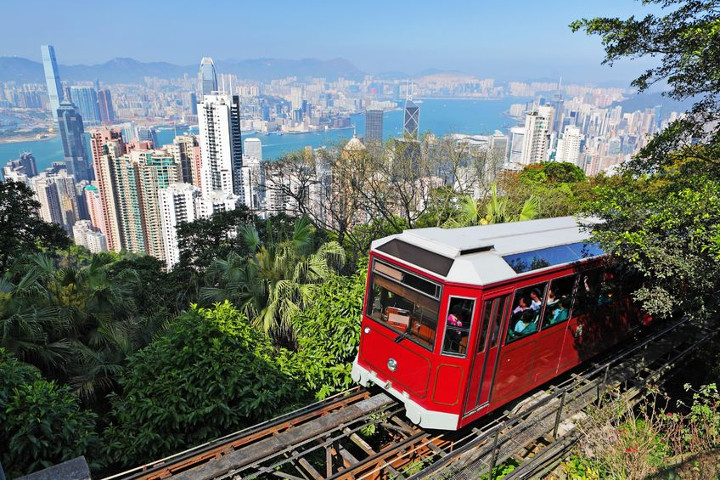 The vibrant country that is Hong Kong offers many things — adventure, luxury, and gastronomic pleasure. It may not be the cheapest travel destinations, but it's an experience worth having at least once with great company.
Where to Stay: Check out Yesinn at Causeway Bay for a cozy stay with your friends. For a relaxing and lavish stay with family, try East Hotel.
What to do and see: Must-do's are definitely Hong Kong Disneyland, Ocean Park, and Madame Tussauds. Make time as well for Ngong Ping 360 cable car in Lantau, the iconic Hong Kong dimsum at Ding Dim 1968, the Sky100 for breathtaking panoramic views of the country, and a thrilling ride on the Peak Tram.
South Korea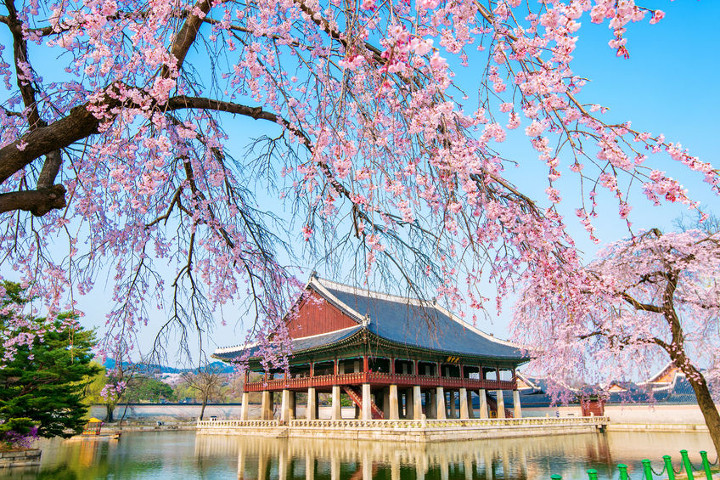 South Korea is a tourist hotspot because of its influences on our culture — from all the koreanovelas, KPOP bands, Korean beauty products, and indulgent Korean cuisine — that make us want so badly to visit at least once in our lives. But Korea is so much more than its idols; it's a country rich in beautiful landscapes, vibrant festivals, and age-old tradition.
Where to Stay: Metro Hotel Myeongdong is a great place to check into with your small circle of friends if you ever find yourself in Seoul. Mayfield Hotel is likewise a good option for families.
What to do and see: Embark on a day trip to Nami Island, spend an afternoon of fun at Lotte World, experience teamLab World, a beautiful art exhibition that brings together dance, technology, and art in one location, and stroll along the streets of Seoul while wearing a hanbok!
Japan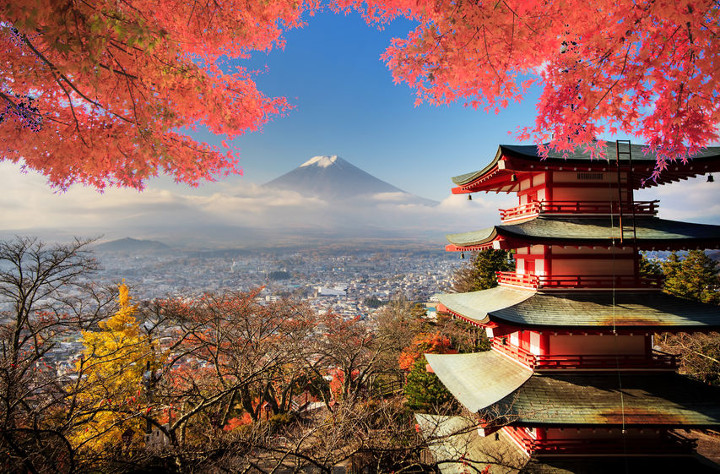 You will never get enough of Japan no matter how many times you visit. Wherever you end up in, be it in well-loved Tokyo and Osaka or in lesser-known Hokkaido and Okinawa, you're guaranteed to experience a one-of-a-kind trip that will make you fall in love with the country over and over again.
Where to Stay: Find home in the hip and comfy Nui. Hostel and Bar Lounge in Taito with your friends. Or, opt for the conveniently located Hundred Stay Shinjuku with your family.
What to do and see: Have fun at Tokyo Disneyland or Universal Studios Japan, see amazing views at the iconic Tokyo Tower and Tokyo Skytree, tour around Kyoto, and visit Mount Fuji.
Thailand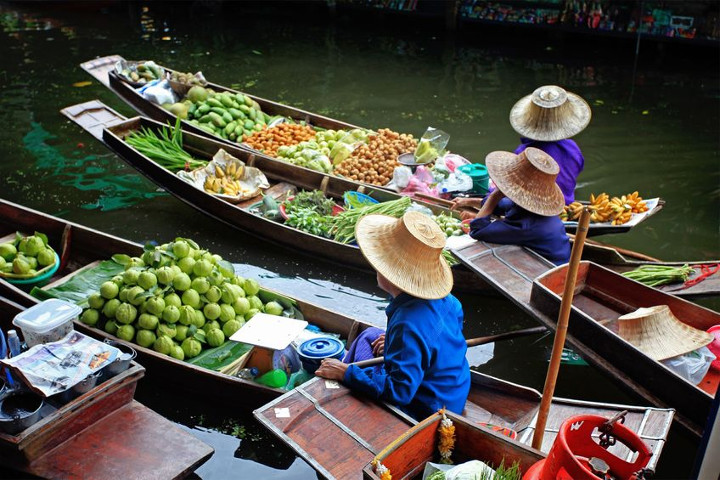 Thailand radiates in gold with its shining temples and pristine beaches. Everywhere you turn, there's a local ready to flash you a friendly smile. Traveling to Thailand will definitely put you and your group into a great mood as you traverse its cities so rich in culture, history, and religion.
Where to Stay: A simple yet contemporary dwelling place to rent in the meantime with friends is Oh Bangkok Hostel. If you're willing to splurge more for your family, you can do so at one of Bangkok's most opulent hotels, Siam Kempinski Hotel.
What to do and see: Marvel at the Bangkok Grand Palace, experience the floating markets, spend a day trip to Thailand's ancient capital of Ayutthaya, and have a blast at Cartoon Network Amazone Waterpark.
Cambodia
This is one place you'd want to check off your bucket list! Flying to Cambodia will quench your thirst for a travel experience unlike anywhere else. It's a small country so rich in history, and once you turn your attention away from its temples, you'll realize much of the country remains unexplored. Take up the challenge to discover these untouched places!
Where to Stay: Surround yourself in lush nature in the relaxing Billabong Hostel in Phnom Penh. For a more memorable stay with family, stay in Victoria Angkor Resort & Spa in Siem Reap.
What to do and see: Visit the stunning temples of Cambodia, including Ta Prohm, Bayon, and Angkor Wat, be immersed in Cambodia's rich culture at the former royal city of Udong, among others, and see all there is to see around Phnom Penh.
Vietnam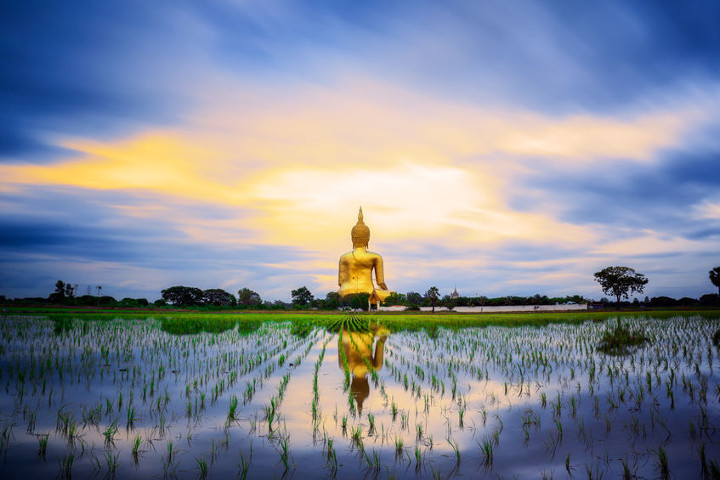 Vietnam has remained to be a tourist favorite because of the untouched beauty of its rural areas, the blurred line between chaos and energy, and the delicious cuisine you just can't get enough of.
Where to Stay: Fall in love with the cozy and spacious boutique hostel that is The Common Room Project which gives you a taste of affordable luxury. You can also find home in the Parisian-themed family-run boutique hotel Ma Maison.
What to do and see: Embark on a scenic boat ride along Mekong Delta, cruise along Halong Bay, explore the ruined temples of My Son, pay a visit to the ancient Vietnamese village Hoi An, go to the Imperial Forbidden Citadel in Hue, and explore the sights in Ho Chi Minh.
China
China is way beyond what we witness in our little Chinatowns around the globe. It's so vast that it's necessary to determine what you want to see or do prior to arrival just so you wouldn't be completely overwhelmed by its everyday hustle and bustle. There's so much about China to experience — its lush landscapes, vibrant food scene, historical sites, and more.
Where to Stay: Have a budget yet comfortably stylish stay at Chinese Box Courtyard Hostel, or relax with family at the spacious and vibrant Novotel Beijing.
What to do and see: In Beijing, hike along the Great Wall, visit the Forbidden City, explore Prince Gong's Mansion, Beijing's largest and best-preserved royal mansion, discover the origins of the world renowned "Peking Man" at Zhoukoudian Excavation Sites and Museum, and visit other must-visit cities like Shanghai and Chengdu.
There are so many possibilities to discover when traveling with GetGo! Every trip you book gives you a chance to earn free flights in the future. Plus, you can also earn more points on your everyday activities as you plan your trips with GetGo's wide network of partners; Shop for your #OOTDs for your next international trips with Lazada via GetGo Shop N' Points and #flyforfreefaster when you use your Cebu Pacific GetGo cards by Unionbank here and abroad! You can also earn points by using Travelling Connect on international roaming services.
What's more is that, until October 31, 2017, you can earn or convert from GetGo lifestyle partners and get 15% more GetGo points plus a chance to win a trip for 4 to Japan, China, Korea, Hong Kong, or Taiwan or be one of twenty winners of 20,000 GetGo points! Maximize your rewards from trips abroad by booking with Klook and Agoda for to receive 25% bonus points on top of the 15% and get one e-raffle entry for every point earned or converted (including bonus points), so earn and convert now for more chances of getting that next free Asian getaway with $200 Agoda vouchers and Klook tours to pre-selected attractions for you and four of your friends.
For more information on GetGo's merchant partners, on-going promos and events, you can visit www.GetGo.com.ph or follow GetGo's official Facebook, Twitter and Instagram accounts @GetGoPH.
Ready to start planning your next vacation with friends and family? Tell us all about it below!