She may only have a handful of Korean dramas under her belt, but we're pretty sure you know her name. Kim Go-eun of Goblin, Cheese in the Trap, and The King: Eternal Monarch fame is back with her latest small-screen project: Yumi's Cells! (No, it's not a science show.)
The source material
View this post on Instagram
The drama is based on a popular webtoon of the same name by Donggun Lee published on Naver's Webtoon platform. Garnering over 3.2 billion views, the webtoon started its serialization in April 2015 and ran for over 500 chapters until it finally wrapped up in November 2020.
The story
Yumi's Cells follows the story of the ordinary office worker Yumi, who is too shy to express herself, until she tries to learn more about herself, and eventually finds the love of her life.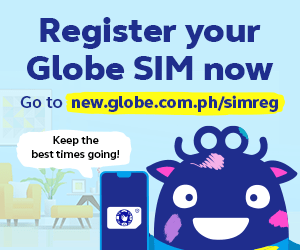 A new perspective
A quirky feature of the drama is that the viewers are shown alternating scenes of Yumi's everyday life and the workings of her inner mind as represented by her "cells." It gives a refreshing point of view to the everyday life of an ordinary woman. Think Inside Out, but with so many more emotions and in K-drama form!
Wait, what cells?
View this post on Instagram
Yes, cells. You read that right. Yumi's inner thoughts are presented as "cells" working within her mind. Each cell is assigned a specific emotion or thought process, such as love, rationality, hungry, emotion, fashion, sensual, hysterics, detective, and anxiety. They're presented as cute little chibis wearing a bright blue suit with a hood, although her love cell wears pink instead.
Since those cells also played an important role in the story, the production team invited multiple actors to interpret. "Sinister Cell", for example, was dubbed by comedian Ahn Young-mi. "I am grateful that she is willing to take this very special role," said director Lee Sang-yeob. It was also the favorite cell for Kim Go-eun. "Sinister Cell is so funny," she said. "As soon as it speaks, everyone in the Cell Village goes crazy."
Kim Go-eun's small screen comeback
View this post on Instagram
After her match-up with Lee Min-ho in The King: Eternal Monarch, actress Kim Go-eun is making her small screen comeback with this new drama. She'll be playing the titular character Yumi. We're looking forward to seeing her take on an introverted, funny character.
Ahn Bo-hyun as your new oppa crush
View this post on Instagram
Ahn Bo-hyun plays game developer Ku Woong, who is the best friend of Yumi's office crush. He's described as a big game geek, who often plays video games even in his spare time. When Kim Go-eun recalled the first time she met Ahn Bo-hyun, she found him handsome and burst into laughter, "He was indeed handsome, tall, and strong, so I was a bit intimidated." And during the filming process, as Ahn really assembled the character, "everyone in the crew now calls him by his role's name."
He may be a familiar face, as you've probably seen him in dramas like Itaewon Class, Her Private Life, and Descendants of the Sun as a supporting character.
SHINee's Minho and GOT7's Jin-young are also here
View this post on Instagram
View this post on Instagram
More oppas coming your way! SHINee's Choi Minho (Hwarang, To The Beautiful You) plays Wook, Yumi's coworker in the advertising department whom she has a crush on. Meanwhile, GOT7's Park Jin-young plays Yoo Bobby, who eventually becomes one of Yumi's love interests.
When and where can you watch?
Starting September 17, the series will be exclusively available at 10:50 PM every Friday and Saturday on iQiyi International app or iQ.com. Download the iQiyi app or log in to www.iQ.com to watch Yumi's Cells and more amazing Asian shows.
Follow us on Facebook, Twitter, Instagram, Tiktok, and Youtube for the l8est entertaining, useful, and informative lists!