Years after The Voice Kids, Zack Tabudlo is now becoming one of the most anticipated artists in the Philippines, with nearly all his singles making it to the top of the charts. Get to know this young artist sweeping the hearts of music lovers not just across the nation, but also around the world.
He found his start in The Voice Kids Philippines
In 2014, he auditioned for the first season of the show, performing "Sunday Morning" by Maroon 5 and charming the judges and the audience so much that he immediately got a spot as a contestant. He was only 12 years old then.
He learned how to play guitar through YouTube
View this post on Instagram
When he was around 8 or 9 years old, his mother gave him a guitar. Zack didn't know how to play and didn't really learn until his grandmother pushed him to join his first televised competition. He learned how to play the guitar by watching YouTube and when he got interested in music production, he pushed himself to learn other instruments as well.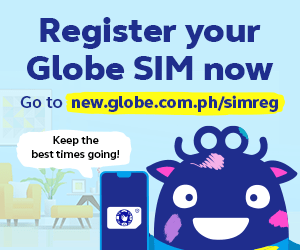 His first dream wasn't to become a musician
View this post on Instagram
In an interview with MYX Philippines, Zack shared that he actually wanted to be an architect, drawing lots of sketches and even comics. But after joining competitions and entering The Voice Kids, his dreams changed.
He's a songwriter and a producer
View this post on Instagram
Aside from singing and performing, Zack also writes and produces most of his own songs. He also works with other artists on songs from behind the soundboard, like when he produced and arranged "Balisong (Transformed)" for actor Carlo Aquino and "Everything Will Be Alright" and "Pusong Naliligaw" for actress-singer Sharlene San Pedro.
In an interview with Businessmirror, Zack shared that he "grew up listening to a lot of different genres from alternative rock to R&B, Hip Hop to Ballad, and a lot more." When he works on his songs, he draws inspiration from different genres.
"I can have a track sounding like Vertical Horizon, a track sounding like Justin Bieber, I can go with Shawn Mendes' style, LANY, and a bunch of different artists," he added.
He's signed with Island Records Philippines
The company is owned by the same label that manages global chart-toppers like U2, Bon Jovi, and Shawn Mendes, the last of which Zack has cited as some of his idols and influences.
He's interested in filmmaking
At school, he used to dabble in film-making, doing anything from scriptwriting and editing to cinematography and color-grading. He still makes short films in his spare time, but much of his energy is poured into his music.
His favorite movie is Sing Street, a coming-of-age comedy-drama set in the 1980s telling the story of a young boy who just moved to a new town and decided to start his own band.
He's a simple guy
View this post on Instagram
He shared in an interview with his label that his ideal girl is "someone who loves me for who I am." And he doesn't need a big production for date night; he's content with enjoying some "tusok-tusok, out in the street, [or] in the park."
"Binibini" was inspired by an ex
Zack apparently wrote "Binibini" while he was experiencing the highs of a romantic relationship with a former flame. "She was the binibini that I would dance with in the middle of the rain, in the middle of a chaos, or whatever's happening around us," the artist shared in a press release.
The song was first released in March 2021, with a music video directed by Dan Villegas and starring Seth Fedelin and Andrea Brillantes released in April. This June, an English version of the hit song is set to be released.
Follow us on Facebook, Twitter, Instagram, and Youtube for the l8est entertaining, useful, and informative lists.