Everyone seems to love zombies. The idea of undead walkers has piqued the interest of viewers and fans all over the world for decades. There have been and countless versions the zombie apocalypse over TV, movies, and video games in the last decade, and more are still coming.
But not all zombies are created equally.
In the highly unlikely and almost impossible event that these terrible things do come to pass, we ranked the top 8 zombie scenarios from best to worse if they do happen in real life. We start off from the best and easiest to fend off, and end in the worst situation possible.
Let's go!
BEST: Plants vs Zombies

If ever a zombie apocalypse did come, we hope that it's this one right here. We wouldn't need guns, or tanks, or flamethrowers, just throw in a sunflower along with some watermelons and the day is saved. If worse comes to worst, throw some spicy chili pepper to burn those zombies down.
Shaun of the Dead

When you can stay in your living room discussing food, flatulence, and favorite music while zombies are bumbling about in your neighborhood…then that's a good thing. The zombies here are slow and stupid, which does not differ all the much from the main characters of the film.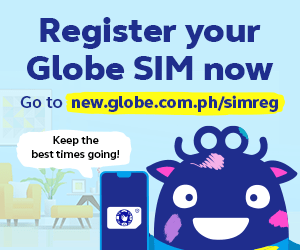 Warm Bodies

Why make just a zombie movie when you can make a zombie love story? I guess this is another way we can prefer zombies, when they are tall, handsome, blue-eyed, and willing to fall in love with us. There will be a death toll of almost zero, and all the hopeless single romantics out there can finally find their match.
The Walking Dead

Do you know why The Walking Dead has dragged on this long? Because the heroes always manage to fend off or run away from the zombies! Zombies here almost never run to chase us off, and are only dangerous in large groups or tight spaces. If this were true, we'd all last until season 100 and we would still be fine.
Resident Evil

At first, zombies in this world would have been fine. We'd have plenty of guns and ammo lying around to shoot them down. But these zombies evolve and transform into bigger and badder creatures with every installment. So unless your name is Chris Redfield or Jill Valentine, we recommend you stay home and away from any nearby police stations.
Game of Thrones

Sure, we are kings and queens with castles and knights. But none of these can stand a chance against undead walkers that are almost undefeatable. Plus, they have a flying, blue-flame spitting bone dragon. So unless you are a destined Mother of Dragons or a stealthy knife-wielding assassin, you better sail all the way West of Westeros to escape this chilly zombie threat.
Kingdom

I mean, it was all fine when we thought zombies could only come alive at night. But as it turns out, that was not the case. These hyper-fast zombies can chase down even the fleetest of horses, and no amount of K-Drama crying or heart-shaped hand signs can save you from this threat.
WORST: World War Z

One of the worst things that could ever happen to us is what happened in World War Z. A global zombie threat that annihilated entire cities and countries that almost wiped out the human population. Oh, and the cure? You have the inject yourself with life-threatening diseases to survive. Not a good alternative.
There are tons of other zombie apocalypse scenarios out there, which ones are your favorite? Which ones are the worst? Shout them out in the comments below and make sure you got your survival kit ready!