2018 marks 20 years since the amazing Death Cab For Cutie has been giving us top-notch alternative rock music to chill out to. In 1998, they released their first album; Something About Airplanes and they've since released 7 more albums, in addition to that. The band announced new tour dates a couple of weeks ago, and they also announced that they're going to be releasing their ninth album in August, just in time for exactly 20 years since their first one. We haven't heard much other than a snippet (watch it here), but we can be sure that it's going to be extraordinary — after all, they do get better with every album they release… at least we think so!
In anticipation for their new album, and in celebration of 20 years of Death Cab For Cutie, here are their best tracks from each of their albums:
No Room In Frame – Kitsungi
Kitsungi is their latest album and is also the first album that Death Cab For Cutie did without Chris Walla, their former guitarist and an influential member of the band. In turn, this album got very mixed reviews. Old fans that didn't recognize this version of them, and new fans that used this as their frame of reference for who Death Cab For Cutie is and what their style is. We thought it was great — a welcomed change.
Also listen to from "Kitsungi": The Ghosts of Beverly Drive, and Little Wanderer
You Are A Tourist – Codes and Keys
"Codes and Keys" is thought to be the band's "happy album." We wouldn't go so far as to say happy though… It sounds like an album where someone that's so used to sadness discovered that the world isn't really as bad as it seems, and there may be some upsides to it.
Also listen to from "Codes and Keys": St. Peter's Cathedral, and Stay Young, Go Dancing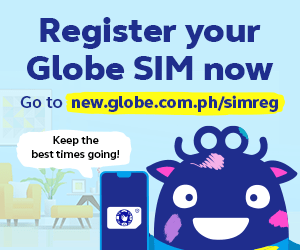 Cath… – Narrow Stairs
This was the album that changed Death Cab For Cutie's style. In an interview with Sterogum, Gibbard said that "Narrow Stairs" was the album that they established a style that was more theirs than the beginning. As their sixth album, this one had a lot of newness to it — newness that lots of fans weren't necessary thrilled by. However, this album was their first album to make it to No. 1 on the Billboard 200. Needless to say, they lost some fans, but they undoubtedly gained a whole lot more too.
Also listen to from "Narrow Stairs": No Sunlight, Long Division, and The Ice Is Getting Thinner
I Will Follow You Into The Dark – Plans
"I Will Follow You Into The Dark" is definitely the most popular track by Death Cab For Cutie, from their most different album. Plans is their first album with a major label, and one that saw lots of mainstream success; success that came with a lot of criticism. It's known to be their experimental album, but one that wasn't followed all the way through, and didn't reach its full potential.
Also listen to from "Plans": Marching Bands Of Manhattan, Your Heart Is An Empty Room, Someday You Will Be Loved, and What Sarah Said
Title and Registration – Transatlanticism
You have to admit that when you hear a song start with the sentence "the glove compartment is inaccurately named, and everybody knows it" you're drawn in and it gets you to start listening to the rest of the lyrics. It sure did happen for us. "Transatlanticism" is by far the most positively reviewed album by Death Cab For Cutie, and arguably their best one.
Also listen to from "Transatlanticism": A Lack Of Color, Transatlanticism, and Tiny Vessels
I Was A Kaleidoscope – The Photo Album
On Pitchfork, this album was compared to an actual photo album — one that captures the little details that you see in photos, in their lyrics. In their early days, Death Cab For Cutie was compared to bands like Built to Spill and Modest Mouse, ones that had a very indie rock vibe going. This was the third album of the band in three years, and it's pretty good, but we wouldn't say it's their best one.
Also listen to from "The Photo Album": Why'd You Want To Live Here
Title Track – We Have The Facts and We're Voting Yes
This is one of their more mediocre albums. Just like their other albums, there are mixed reviews on "We Have The Fact And We're Voting Yes." It's young Death Cab for Cutie — they stick to what they know, they stick to their original sound; the one that lots of fans wish that they stuck to. Everything changes though, and we think they changed for the best.
Also listen to from "We Have The Facts And We're Voting Yes": Lowell, MA, 405, and Scientist Studies
Your Bruise – Something About Airplanes
"Something About Airplanes" is Death Cab For Cutie's very first album, which was re-released ten years after the first release as a deluxe issue. It's the one that introduced the world to the band, back when they were just starting their career. According to lots of Death Cab For Cutie's fans, it still is their best album to date.
Also listen to from "Something About Airplanes": Amputations
What were your favorite tracks? Tell us about them below!