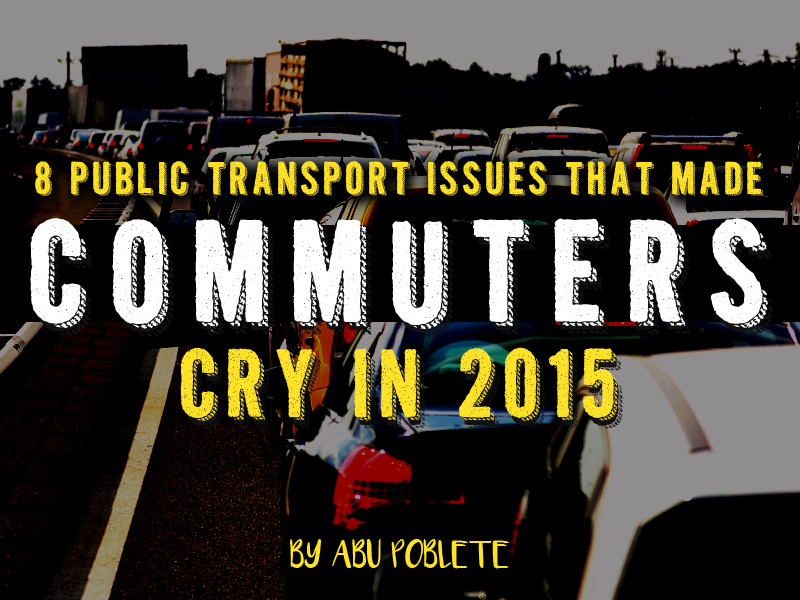 2015 wasn't the smoothest year for commuters. It's the year of the first major Carmageddon, of the PNR train derailment, of commuters disembarking the LRT and MRT in the middle of the railway, and of everyone basically just ranting about all of it on Facebook.
The funny thing is, in the midst of this many booboos, change—even a small one—has yet to happen. Getting to and from work shouldn't be harder than work itself. Right? If you're a commuter who braves the daily hell of Metro Manila commuting, here are 8 issues this year that you may have experienced.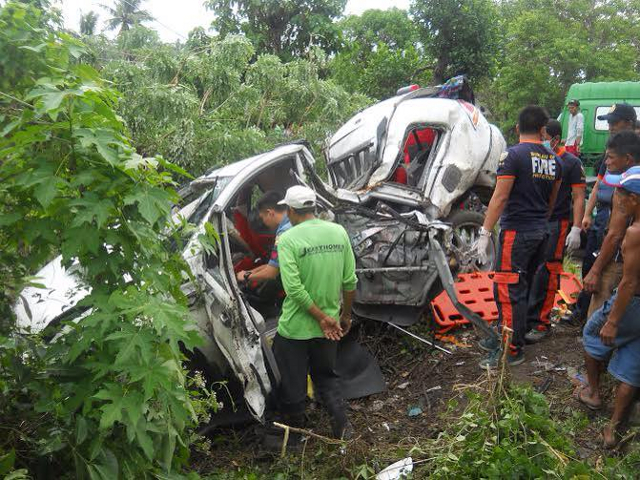 97 cases of Sudden Unintended Acceleration (SUA) of Mitsubishi's Montero Sport SUV have been reported in the Philippines. Property damages and major injuries due to SUA have been inflicted on car owners and the people around these accidents.
Bernardino Bernardo, a complainant, shared in a Facebook post the unfortunate event when his SUV uncontrollably accelerated in a parking lot, damaging the tricycles around him. His SUV eventually turned over and he and his wife were able to get out, but even in that position, the SUV still went wild even though it was already turned over. The passengers sustained minor injuries.
Mitsubishi Motors Corp. (MMPC) denies all allegations of the defect. "MMPC and its principal Mitsubishi Motors Corporation of Japan (MMC) have conducted extensive testing and investigation of all submitted claims of unintended acceleration, using current and available technology to determine the cause of said Unintended Acceleration but has not found any defects or cause directly linked to the vehicles involved," MMBC said. SUVs in the Philippines are imported to the country from Thailand which also imports to Cambodia, Vietnam, Brunei, Malaysia, Indonesia, Laos, Myanmar and Thailand, but reports of SUAs have only occurred in the Philippines.
The Department of Trade and Industry has been conducting their own investigation and they've brought in third parties for an independent opinion.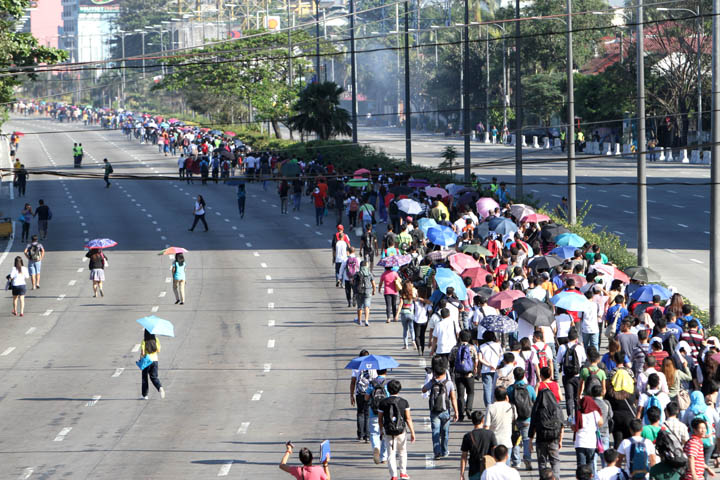 The APEC Summit in November wasn't just a week of economic talks and harmony between the 21 member-economies, it was also a week when Metro Manila was in a literal standstill. With all temporary traffic scheme and road closures, all routes known to citizens were impassable. This caused a gridlock almost as intense as the original Carmageddon.
EDSA was under a stop-and-go scheme which means that when a delegate passed by, all cars were stopped. Major roads in Makati and Manila like Roxas Boulevard and Ayala Avenue were also closed to make way for delegates and leaders.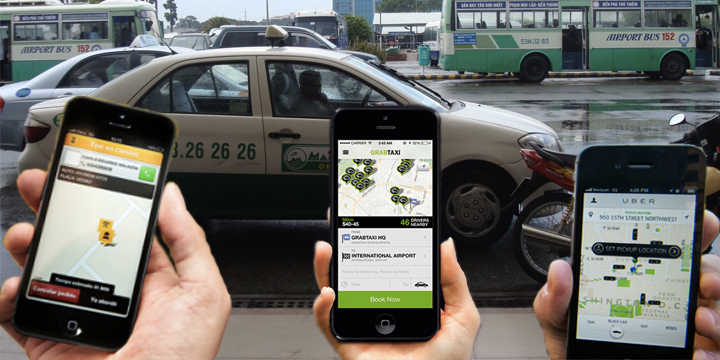 For traffic dwellers, app-based services like GrabTaxi and Uber are like public transport angels sent from the heaven. They've made getting a ride much easier than the traditional way of standing in a corner to wave at taxis for hours.
But as much as these apps make life easier for passengers, taxi drivers and operators weren't so happy. Philippine National Taxi Operators Association (PNTOA) President Jesus Manuel Bong Suntay said that the fast legalization of Uber and GrabTaxi in the Philippines were unfair because traditional taxis had to go through tedious process and inspection just to get franchise for their units.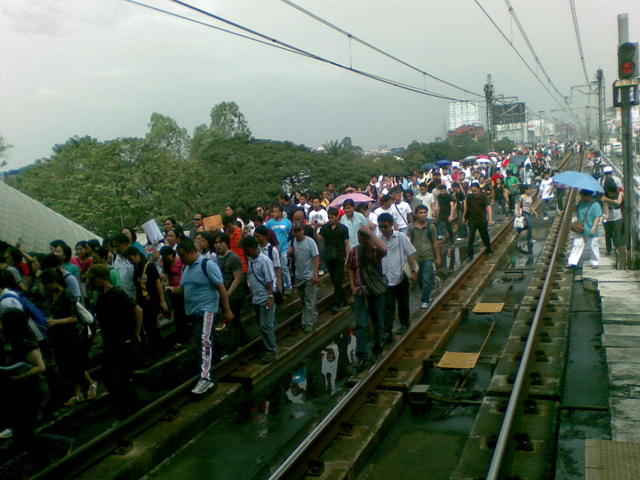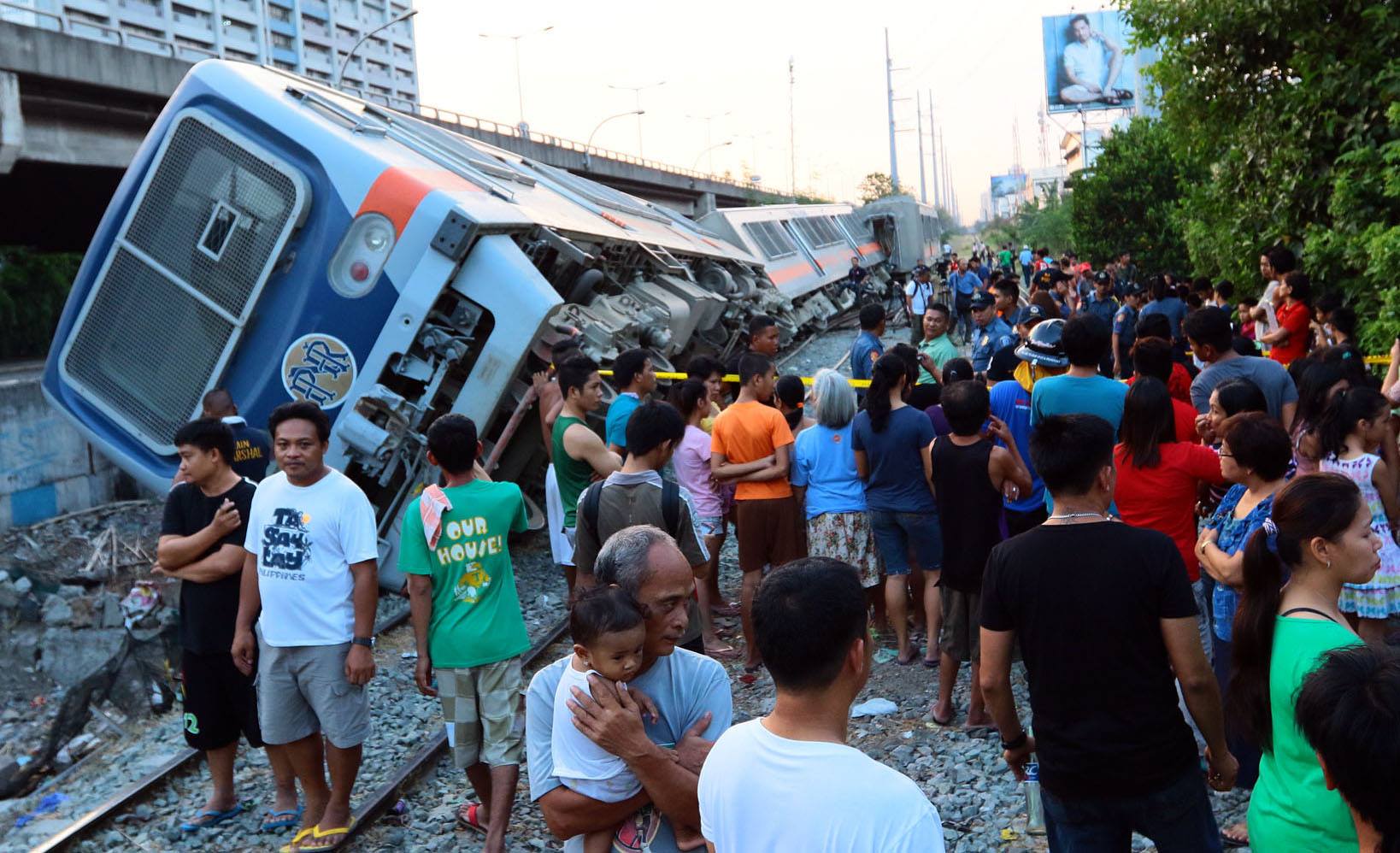 2015 was probably one of the most problematic years of the Metro Rail Transit Corporation (MRTC) and the Light Rail Transit Authority (LRTA).
In May, two LRT trains collided at the Monumento station due to a power fluctuation. No passengers were harmed but they were forced to disembark the trains and walk along the railway back to Monumento.
Cases of MRT doors suddenly opening while the train was running were also reported this year. Another issue passengers had to deal with this year were the kilometer-long lines to the ticketing booths in MRT and LRT stations because of the lack of running trains. MRT has a total of 10 to 15 trains, but in some days, only five run due to technical malfunctions and broken rails. Passengers have flooded Facebook with complaints of sudden disembarkation from the trains because of, again, train glitches. The LRTA received even more flak when it celebrated its 20th anniversary by throwing a lavish celebration at at the Manila Grant Opera Hotel in the midst of the issues against them.
At the start of 2015, the Department Order No. 2014-14 or the fare hike was approved by the Department of Transportation and Communication. Php 1 will be added to the Php 11 base fare per kilometer. LRT1's Monumento to Baclaran trip, which originally cost Php 20, became Php 30. LRT2's Recto to Santolan trip, the original Php 25 fare became Php 35. Php 13 has been added to its original Php 15 of MRT3's North Avenue to Taft Avenue trip.
In April 29, a Philippine National Railways (PNR) train got derailed between the EDSA and Nichols stations. Authorities have cited the heat for expanding and deforming the rails, and people for stealing the metal rails as two of the possible reasons of the derailment.
Prototype trains from China for MRT are on their way and 120 brand new light rail vehicles (LRVs) for the LRT will be received by the end of 2016. The Department of Transport and Communications (DOTC) will have a total of Php 15.7 billion in 2016 to solve the problems of all three railways. Let's hope these developments will ease the hassle commuters go through everyday.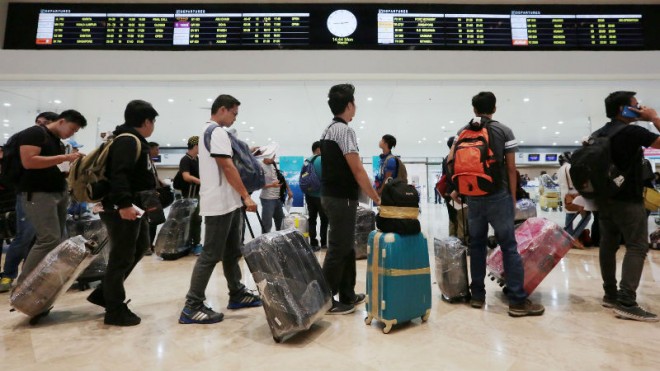 With 24 hours of security and service, an airport is the one of the safest places to be in. At least that's what it should be. This wasn't always the case for travelers arriving and leaving the Philippines.
The issue only blew up late 2015 when a 65-year old woman bound for Singapore was stopped by airport authorities because of a bullet found inside her luggage, which she doesn't recall owning. The tanim-bala first surfaced in Philippine airports in 2012 and the reported victims have dramatically increased since.1,214 cases of passengers carrying bullets in 2012, 2,184 in 2013 and 1,813 2014 were reported but the case only blew up in 2015. He said the cases include empty bullets as souvenirs, necklaces, talismans.
Not only was the tanim-bala issue a source of nationwide debate, it was also featured in Time and BBC .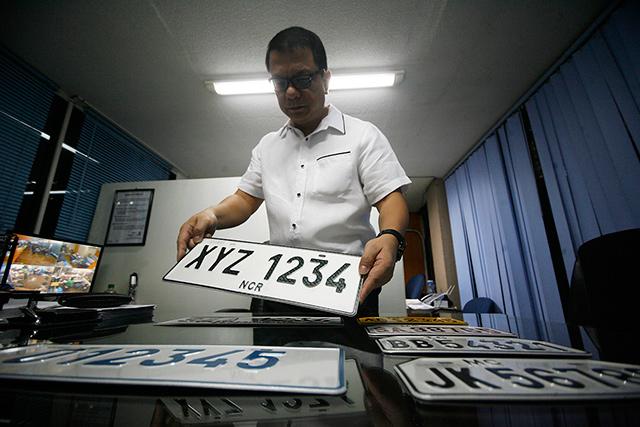 The Land Transportation Office was in cahoots this year after all the hate they got for the late delivery of driver's licenses and license plates to car owners and drivers.
The issue blew up even more when LTO issued the "No Registration, No Travel" policy that fines motorists who have not registered their cars for license plates. Motorists then replied that the only reason why they don't have the new license plate is because they haven't received what they already registered for at the LTO. Some motorists waited months for a license plate.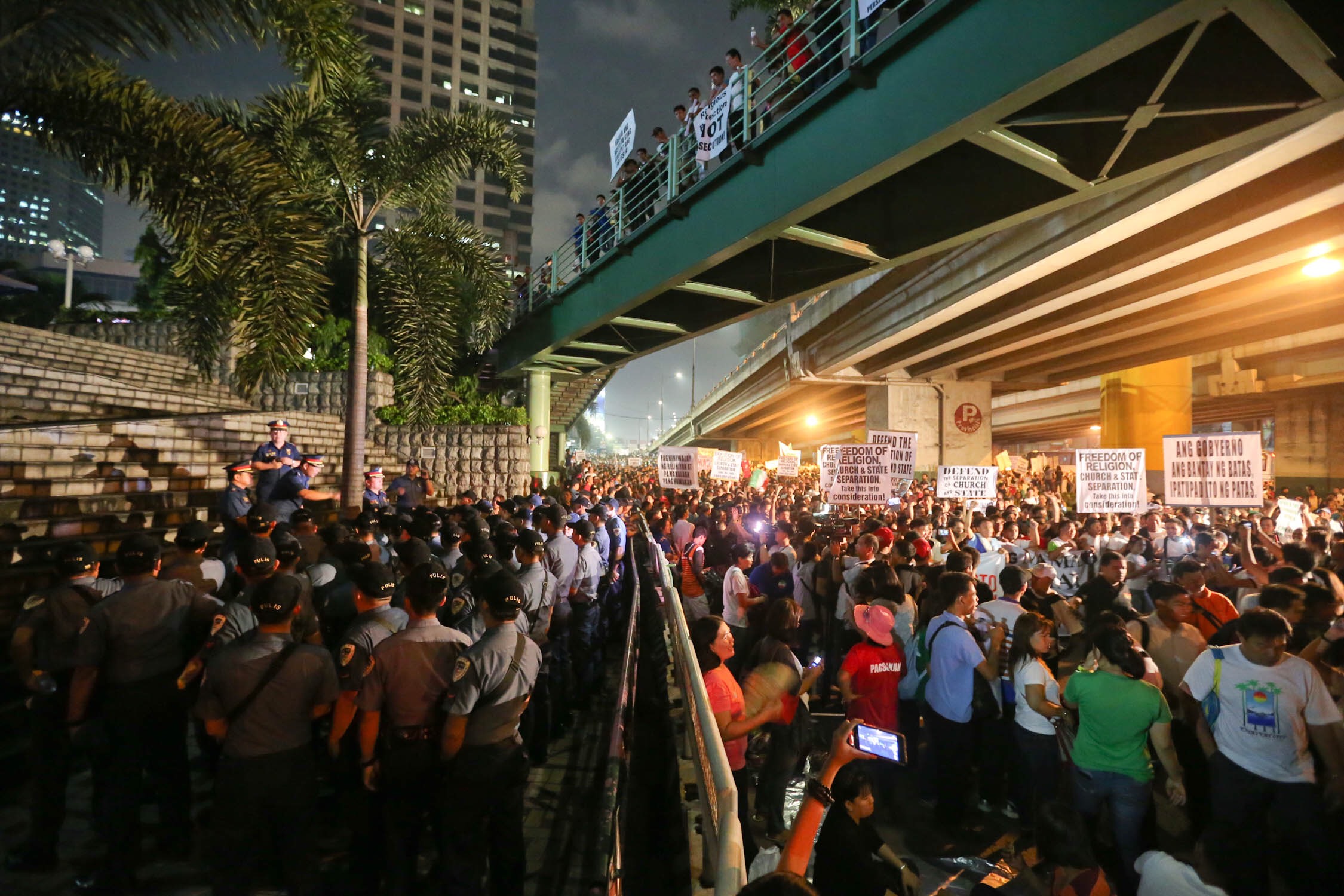 From August 27 to 31, up to 15,400 Iglesia ni Cristo members flocked the northbound and southbound roads around the EDSA Shrine to rally against the Department of Justice and its undersecretary Leila de Lima.
They accused De Lima for religious persecution for "meddling" with the internal affairs of the INC church and called for separation of Church and State.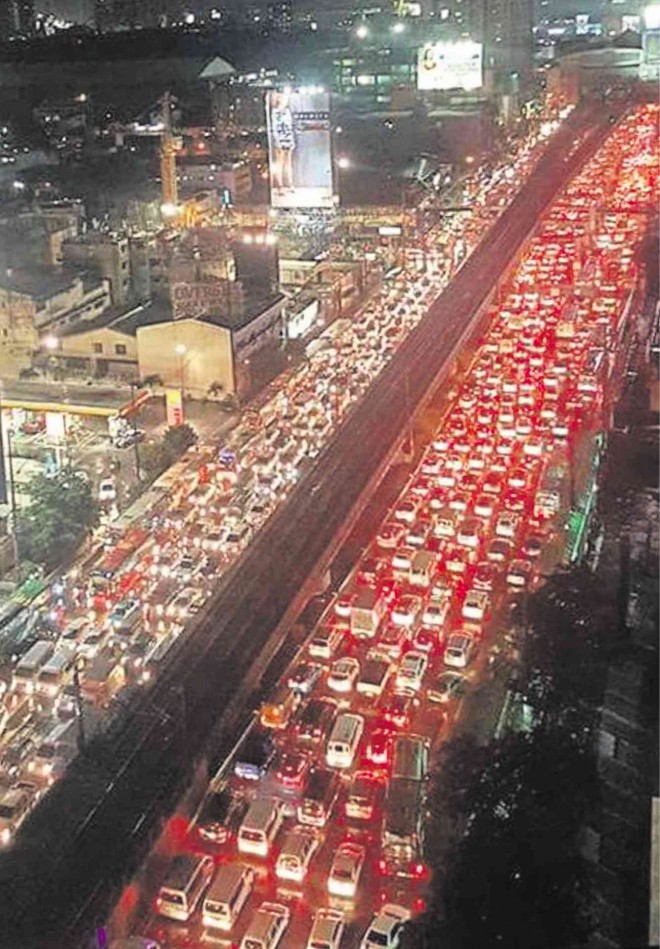 The day was September 8, 2015, a Tuesday. What was thought to be a typical workday traffic with rainshowers became one of the worst wars ever known to man: the Carmageddon.
Major roads in Makati, Mandaluyong, Manila and even up to NAIA were flooded. This rendered a standstill that lasted up to the wee hours of September 9.
Some motorists were stuck the whole night in EDSA. In the south, the Paranaque River overflowed and reached NAIA's supposedly flood-proof tarmac and caused the airport to delay its scheduled flights.
Needless to say, the September 9 Carmageddon is the transport issue this year that perfectly symbolizes the lack of discipline and attention Philippine transport needs.
Now, if only we can leave all these behind in the 2015.
Did you cry, too? Tell us your story in the comments!