Between all the horrible headlines and the obnoxious guy from The Apprentice holding (Oval) office in the White House, one could be forgiven for thinking we've either entered the tenth level of Hell or just the real-life version of a tragically unfunny joke. At any rate, there's no denying that many of us need a good laugh now more than ever, so without further ado, here are eight recent comedy gems that you may have overlooked:
CENTRAL INTELLIGENCE
TRAILER:

.
To be honest, this is probably the most well-known entry on this list, but that doesn't stop it from being one that was criminally underseen by the majority of local filmgoers, having been crowded out by the likes of Finding Dory (great), Me Before You (good), Now You See Me 2 (weak) and the entirely unnecessary Independence Day: Resurgence (ugh). In it, Dwayne "The Rock" Johnson plays a formerly-bullied fat kid who grows up into a CIA superspy whose world of explosions and gunfights collides with his upcoming high school reunion. Johnson and co-star Kevin Hart's comedic rapport sell the traditional mismatched buddy action movie premise, making for a rollicking good time at the movies.
THE GOOD PLACE
TRAILER:

.
Not a film, but a TV series well worth binging, The Good Place features around Kristen Bell (the erstwhile Veronica Mars) as a woman who dies and is sent to a nice suburban neighborhood standing in for Heaven. locale. The series follows her attempts to adjust to the Afterlife under the watchful eye of Michael (Cheers' and CSI's Ted Dansen) and her designated soulmate, Chidi. What could very well have been a run-of-the-mill comedy about life in Heaven soon grows into a hilarious character study on ethics, belief, and the nature of faith, expertly played out by the talented cast. When you get to the finale, believe us when we say you'll be praying for the next season to get here sooner.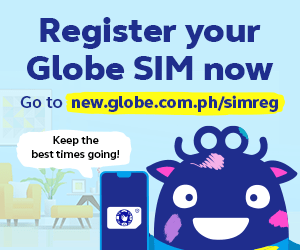 KEANU
TRAILER:

.
Keanu, the first big screen outing from comedic super duo Keegan-Michael Key and Jordan Peel (of Key and Peel fame) wasn't the breakout hit everyone had hoped for, despite garnering stellar reviews. And it wasn't hard to see why: between the title and the action romp plot centered around the titular cat, way too many people thought it was a low budget spoof of the Keanu Reeves-starrer John Wick (which has a legitimate sequel coming this year). Give this one a try, and you'll see that the demented minds behind such sketches as Obama's anger translator and the Metta World News haven't lost a step on their way to the big screen.
SWISS ARMY MAN
TRAILER:

.
Yes, the Daniel Radcliffe (Harry Potter) farting corpse movie. Now, before you balk, just give it a chance. This is a movie that, loopy premise notwithstanding, has a lot of heart for something that could very easily have been a mere gross-out farce. Think of this one as a more intelligent (yet no less ludicrous) version of Weekend at Bernie's, as Paul Dano (There Will Be Blood) plays a man at the end of his rope who comes across a corpse (Radcliffe), with which he establishes a fast friendship. The corpse proves to have a number of inventive uses, eventually developing (just go with it) the ability to speak in addition to providing drinking water and erections that serve as navigational aids. Despite a plot conceit that never should have worked, Swiss Army Man manages to warm the heart even as it disturbs. We don't know what the heck the filmmakers were drinking when they came up with this, but we sure would like some.
7 DAYS IN HELL
TRAILER:

.
Ok, a tennis rivalry might not sound like the most promising of comedic promises, but 7 Days in Hell takes a winning script and game performers to elevate it above the sort of sports spoof that Will Ferrell can probably do in his sleep by now. Andy Samberg (SNL and Brooklyn Nine Nine) stars as Aaron Williams, Venus and Serena's adopted, overly-sexed, drug-addled sibling, as he attempts a return to tennis glory with what will be a week-long endurance match against Charles Poole (Game of Thrones' Kit Harrington). Somber narration and overly-earnest talking heads saying the most ridiculous things give the proceedings a forward motion that ensure that no punchline overstays its welcome. Clocking in at a trim 42 minutes, 7 Days in Hell packs more laughs into its runtime than most comedy series manage in an entire season.
THE MERMAID
TRAILER:

.
From the brilliantly demented mind of Stephen Chow (Kung Fu Hustle, CJ7) comes The Mermaid, a laugh-a-minute comedy that's become China's highest-grossing film of all time. A reworked take on the classic Little Mermaid fairy tale, the film has Deng Chao (The Breakup Guru) as greedy developer Liu Xuan, whose latest project threatens a colony of merpeople. When a beautiful mermaid (newcomer Lin Yun) comes to the surface in an attempt to seduce and spearhead Liu's assassination, the unthinkable happens as the two fall in love. Slapstick antics share equal time with a genuinely (surprisingly) affecting love story, along with an on-the-nose environmental message about the pollution caused by China's rapid development. Deftly balancing comedy, commentary, and an admirable amount of restraint on the whimsy that overcame CJ7, this is definitely Chow's best film in years.
THE NICE GUYS
TRAILER:

.
The Nice Guys is a hilarious piece of neo noir, with Ryan Gosling (La La Land) as a hapless private investigator and Russel Crowe (Gladiator) in full tough guy mode. The film is a return to form for writer-director Shane Black, formerly the highest-paid scribe in Hollywood, with his scripts for films like The Long Kiss Goodnight (a brilliant, underseen action flick) and The Last Boy Scout (directed by Tony Scott at the height of his powers) going for millions of dollars. After a decade of inactivity, Black returned with modest hit Kiss Kiss Bang Bang, which he also directed. While not a major blockbuster, that film led to Robert Downey, Jr. being cast as Tony Stark after showing the world that one of Hollywood's most famous reformed drug addicts could still pull off a leading role. Thusly redeemed with blockbuster success, Downey, Jr. would repay Black's faith by handpicking him to write and direct Iron Man 3. The Nice Guys has more in common with Black's earlier, grittier work, like Lethal Weapon, down to the mismatched characters' bickering, yet is very much its own darkly humorous animal. After Gosling's success with La La Land, this one shouldn't be a hard sell to watch with your significant other.
POP STAR: NEVER STOP STOPPING
TRAILER:

.
This is the second Andy Samberg-starring mockumentary on the list, and it is every bit worth catching if you can find a copy. Think of this as the spiritual successor to legendary faux music doc This is Spinal Tap, with Samberg playing a spot-on impersonation of a self-absorbed pop star in the form of rapper Conner4Real. The plot involves Conner confronting the reality that his 15 minutes of fame may be up when his second album debuts to a less-than-stellar reception. It is while on tour that Conner learns the value of, yes, friendship, as well as the importance his former group, The Style Boyz, played on his career as a whole. Packed with gags, quotable one-liners, and more big name cameos (50 Cent, Snoop Dogg, Pink, Mariah Carey, and RZA, to name a few) than you can shake a stick at, Pop Star: Never Stop Stopping is a brilliant skewering of the music industry that everyone should see.
Any 2016 comedies you would like to recommend? Share them with us below!