Ah, sibling love. One day we're giving them the last piece of pizza, and the next day you want to turn their face into pepperoni. It's all quite natural, as  all those with siblings would know. And right now, there's a video populating our feeds that is so beautifully candid, real and Pinoy, that we just can't help but love it.
In case you need reminding (which you probably don't) here's the hottest thing in our feed right now, and for a reason:
Bwisit ka!
If you didn't get any of that, here's a comic strip to help you understand this gem of a video:
.
And of course it became a meme; we're in the Philippines, for crying out loud! And here are the best ones that are so good, you'll thank your mother for giving birth to you:
Yung akala mo hindi ka na apektado sa kanya pero nandiyan na naman yung feelings mo na pa-epal

Me: pic.twitter.com/BmQLV9K5kV

— Halika Murakami (@Cinephilliacy) January 23, 2017
tangina mo

jhepoy dizon

ba't mo ko

sinuntok sa likod

ipapasa ko to

sa peysbuk

—Lang Leav

— jefffff (@neighbuors) January 23, 2017
2 memes in one, pakak!
.
I knew the kid looked familiar!
.
Bati na sila oh!
And the BEST parody  (Also, #CoupleGoals much?):
This girl who partied so hard, she got stuck in between houses
.
Walwal pa more! Can't make this stuff up. Hope they got her out safely though.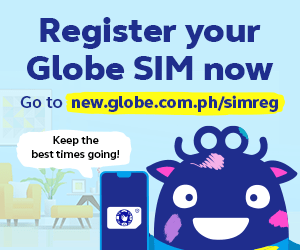 This father giving his son some quality education
.
Now that's a real bayani!
The dirtiest joke of 2017 so far
Just recently, it's been confirmed that Kylie Padilla and Aljur Abrenica are having a child. God bless him, Aljur probably did not see all these coming when he did the commercial.
Okay kids look away I'm gonna make a dirty joke

GUMANA NA YUNG HOTDOG NI ALJUR https://t.co/E6O6bcaHJd

— Millennial of Manila (@MillennialOfMNL) January 23, 2017
The Masculados would be proud:
.
But congrats, Kylie and Aljur!
This top student
Yung sobrang haba ng vacant time mo bago ang sunod na klase, umakyat ka nalang ng bundok sa tagal. pic.twitter.com/Rje5GukMjF

— Mocha Usong Mag-isip (@pathcarcer) January 23, 2017
"Tara, DOTA habang break?"
"Deins bro, kailangan ko mamundok."
Commuting made uneasy
So nagFX ako today 😳 sobrang excited ko pa naman kasi sa harap ako nakaupo.. But.. 😭😭

Probably the most awkward shit ever 😭😂😂😂 pic.twitter.com/WWhpI0rLAp

— Joshua Cruz (@LilBrownBoyy) January 17, 2017
Thank goodness, no other shaft was touched.
The truth behind the Philippine Flag
Did-you-know: The Philippine flag has three stars, each of which representing the country's three Miss Universe winners. pic.twitter.com/qNUJelg0l6

— Sushtito Sen (@hjoldr) January 18, 2017
Marcela Marino de Agoncillo, Lorenza Agoncillo, and Delfina Herbosa de Natividad knew what was coming in 117 years.
Daming time ni PNP Chief!
Ang wild ni Bato while watching Bryan Adams concert. 😂😂😂 pic.twitter.com/Ve7DGGnoNr

— Eleven Baudelaire ✨ (@jewlsinthesea) January 18, 2017
PNP Chief Ronald "Bato" Dela Rosa perform at #rakrakanfestival pic.twitter.com/84ad22tRVr

— Philippine Concerts (@philconcerts) January 14, 2017
I guess he can't help it, there's nothing he wants more.
Special mention because Star Wars:
.
December 2017, guys! DECEMBER 2017! Y'all should know about this by now, so it should really be a Yay Wednesday for ya!
And here's a little something extra!
Anything we missed? Share them with us below!