8 Possibilities for These 2016 Political Tandems (if You Vote for Them)
Oct 2, 2015 &nbsp • &nbsp 8List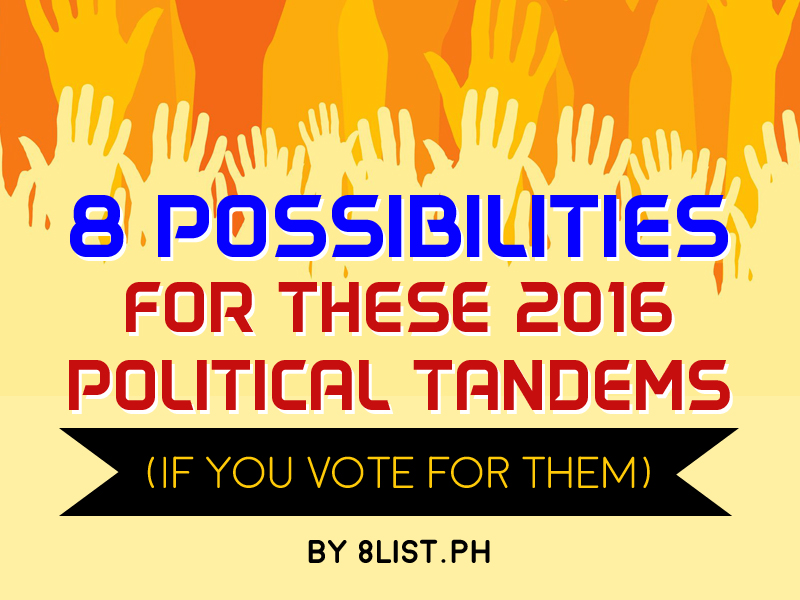 Announcements of tandems and declarations of political ambitions have been popping up every other day, and with only a couple of weeks left until the filing of candidacy for the 2016 elections, who knows what else could happen (e.g. someone could still run for president)?
So, here are 8 possible scenarios to think about while we wait for October 16 to know who's doing what.
8. Binay-Honasan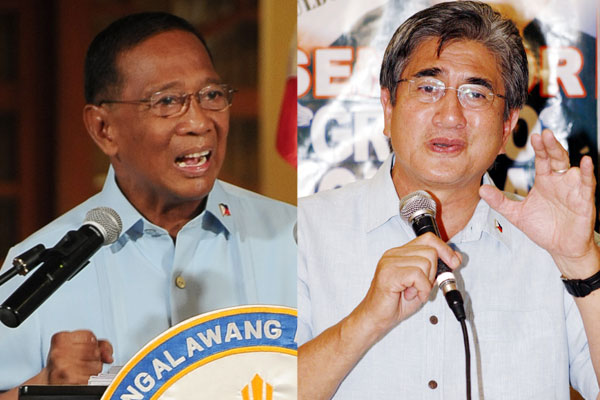 Plus side: Does VP Binay finally having a running mate count? What about the acronym Bi-Hon? Could Binay benefit from Senator Honasan's people power-grade coup-plotting expertise?
Down side: Honasan has people power-grade coup-plotting expertise.
7. Mar-Vilma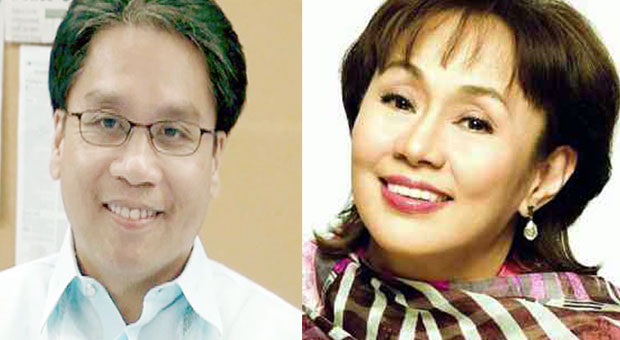 Plus side: Both former Interior Secretary Mar Roxas and Batangas Gov. Vilma Santos have been in the government for quite some time, they'd know the ropes. Also: star power.
Down side: If this so-called "hard to beat" duo doesn't work, we could always leave it to Darna and Ding.
6. Duterte-Marcos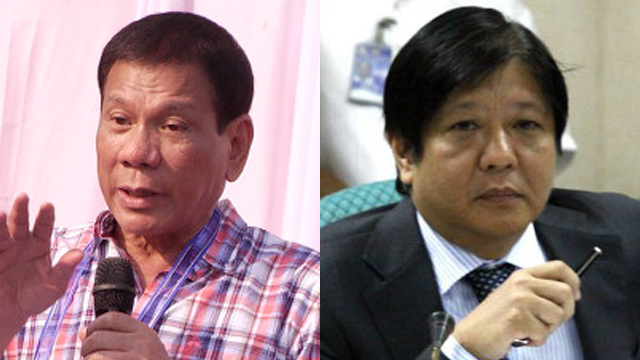 Plus side: What do you get when you add Davao City Mayor Rodrigo Duterte's iron rule to the Senator's asikasong Bongbong? We could become SEA's second Singapore. That sounds good, right?
Down side: We could go under a second Martial Law era.
5. Duterte-Trillanes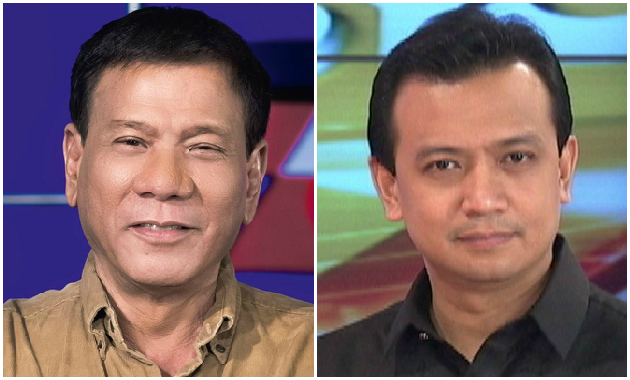 Plus side: Nobody wants to rain on Senator Antonio Trillanes' parade in the middle of a Senate blue ribbon committee session. And nobody would ever dare to go up against Duterte. So these two are a possible strong tandem to oust the wolves in sheep's clothing in the government. Who knows? They might even catch you-know-who.
Down side: There will probably be a few clashes and respectful disagreements.
4. Duterte-Cayetano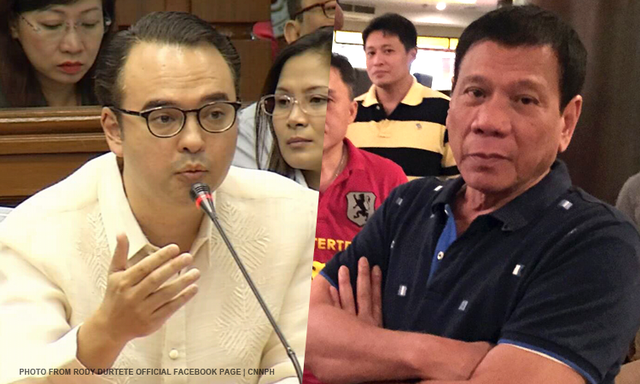 Plus side: This duo's no-fear, no-holds-barred attitude could bring the change we're all looking for. Duterte's transparency and Cayetano's thirst for justice could very well start a new era for PH politics.
Down side: It's too real to be true. Yes, maybe the tandem poses a threat to other candidates and, yes, you can already see the sun rising on a land free of violence and corruption, but just when it starts to get better, you know something bad is just going to happen.
3. Binay-Marcos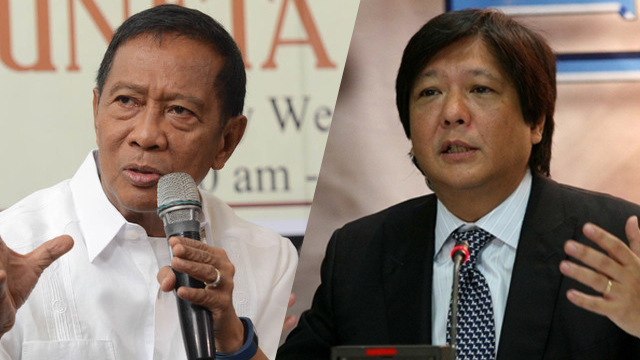 Plus side: We can see a possible united country since Vice President Binay's early beginnings are from Ilocos, the same province where Sen. Bongbong Marcos hails from. If they keep using good examples of unity in diversity, the whole country might just be that one nation we secretly hope to be.
Down side: What an unlikely set of friends who can pose an unlikely set of threats. Will it end in a feud later on, much like how VP Binay fought against Senator Bongbong's father, the late president Ferdinand Marcos, or will Senator Bongbong turn the tables and set Binay's head straight and get them to surrender?
2. Mar-Leni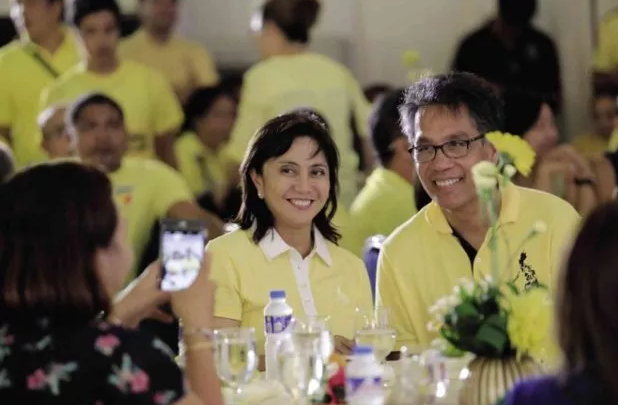 Plus side: With Mar Roxas being the "annointed one," he already has a jumpstart on the Daang Matuwid and just needs to keep going. Add Camarines Sur Representative Leni Robredo's good heart and pure intentions, what could go wrong?
Down side: People will expect a lot from this extended trip along Daang Matuwid (if it ever existed). If Mar Roxas doesn't drive faster, perform better, or even empathize more sincerely, then he might as well get off the road. There is also that issue of Rep. Leni Robredo not being sure about the VP offer, considering she's only a new player.
1. Grace-Chiz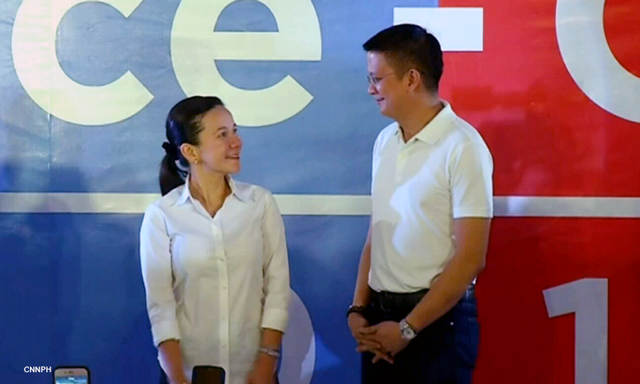 Plus side: If you look closely at all the present possible candidates, this tandem is the "lesser evil" among all of them. With their plans already laid out, you can already begin to imagine a country with Freedom of Information and lower taxes.
Down side: They don't really have much to show, collectively, lest they do accomplish what they promise they would (see above). If not, the tandem might end up like Lovi Poe and Heart Evangelista's own version of Beautiful Strangers: Puppet Edition.
Think very, very, VERY well before choosing a tandem.
Share your thoughts and violent reactions in the comments!