We've seen a lot of celebrity breakups this year — some amicable, others… not so much. Although these imploding relationships did give our inner Marites something to talk about, it was still sad to see these relationships fall apart. 2021 has truly proven that sometimes love doesn't really last. Here are some celebrity couples that separated this year:
Aljur Abrenica and Kylie Padilla
After months of separation rumors, Kylie's father Robin confirmed in July that the two have separated after two years of marriage. The former couple planned to co-parent their two sons peacefully, but that changed when rumors of Aljur having an affair surfaced later on after the actor was seen holding hands with another celebrity. This led to Aljur releasing a scathing statement that called out Kylie for allegedly cheating first, causing an online gossip feeding frenzy.
QUIZ: How Much of a Marites Are You?
QUIZ: How Much of a Marites Are You?
Kyzia Maramara | Oct 22, 2021
Scottie Thomson and Pau Fajardo

The long-time sweethearts were set to get married after Thomson proposed last January 1. However, after just a few months since their engagement, Thomson shocked everyone when it was revealed that he got married to a different woman. Both sides chose to be quiet about their split, but some of Fajardo's loved ones couldn't help but speak out about the matter.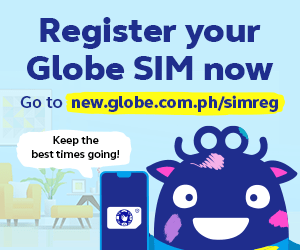 Kanye West and Kim Kardashian

After years of trying to make things work out, Kardashian filed for divorce last February. The former couple seems to be trying to stay close and support one another, and recently, Kanye even opened up about getting back together with Kim. But it looks like it won't be happening any time soon, since the reality star is already dating SNL cast member Pete Davidson. (Kanye is also dating model Vinetria.)
Kim and Kanye Are Over, So Let's Take a Look at Some of Their Most Memorable Moments
Kim and Kanye Are Over, So Let's Take a Look at Some of Their Most Memorable Moments
Bianca Katipunan | Jan 06, 2021
Bill and Melinda Gates

After 27 years of marriage, the billionaire couple announced their separation last May, stating that they're ready to move to the next phase of their lives. The two also said that they tried to make it work but eventually realized that they needed to separate.
LJ Reyes and Paolo Contis

Netizens were surprised when they noticed that Paolo deleted all of LJ's pictures on his Instagram account. This lead to multiple speculations that was later confirmed by Paolo's manager Lolit Solis. The split was far from amicable, with Paolo admitting that he cheated on LJ during their 6-year relationship.
Netizens React to Paolo Contis's Apology: 'Trademark Mo na ang Mang-Iwan'
Netizens React to Paolo Contis's Apology: 'Trademark Mo na ang Mang-Iwan'
Kyzia Maramara | Sep 09, 2021
Wil Dasovich and Alodia Gosiengfiao


The couple surprised everyone in November when Alodia confirmed that they had broken up after four years together. The breakup lead to multiple speculations but the former couple choose to keep silent about their split. Recently, Goseingfiao said that they tried to make things work, but that in the end, it wasn't meant to be.
Zayn Malik and Gigi Hadid
In October, it was reported that Zayn had an altercation with Gigi's mother Yolanda that added fuel to their split. This, however, isn't their first breakup. Since the couple first started dating in 2015, they've broken up and gotten back together twice — not counting the breakup rumors they've denied or didn't acknowledge. Maybe third time's the charm?
Shawn Mendez and Camilla Cabello

In a joint statement, the couple announced in November that they have broken up after two years of dating. The split was amicable and the two have decided to remain best friends and support one another's endeavors.
Which of these celebrity breakups shocked you the most? Tell us below!