It's the most beautiful time of the year for music lovers — Spotify Wrapped is finally here. ICYDK, Spotify Wrapped is a year-end summary of your activity on the platform. It gives you the total minutes you've spent time on the app, your top artists, top songs, and even top podcasts you clicked on. But we all know it's more than that. Spotify Wrapped is a chance to get to know your friend's stats or — if we're being real here — a chance to confirm that you still have top-tier taste in music. In any case, here's how you can access yours and what new features you can see this year.
The people's Grammys
twitter grammys tomorrow omg #spotifywrapped pic.twitter.com/fMoYj3xcv6

— saniye (@desertedjungle) December 1, 2021
If you're super excited to know your Spotify Wrapped summary, you're not the only one. The Internet has collectively agreed to call it "the people's Grammys" and why not? You show up and you go through the motions of suspense waiting for your top artists. It's hilarious how it's one of the things we look forward to every year.
Me (and probably a lot of people) tonight: #SpotifyWrapped pic.twitter.com/s4v50eEx15

— Iced coffee in a snowstorm (@miliotweets) December 1, 2021
preparing for #SpotifyWrapped pic.twitter.com/SuLhJtE3hE

— T (@badbvtchenergy) December 1, 2021
If you haven't yet, how do you access yours?
Make sure your Spotify app is updated
If you can't find your 2021 Spotify Wrapped on the app, then you need to update yours ASAP. Once it's done, you either get a pop-up to view your 2021 Wrapped, find it on the home page, or find it in the "Search" section.

You can also click on this link that will redirect you to your 2021 Wrapped, but it's only available on the Spotify app.
What's new? Spotify has a game

Looks like they made things more exciting this time around. When you view your Wrapped, you'll find a mini-game in the middle of your summary, a simple Two Truths and a Lie. It might just prove that Spotify knows you better than you know yourself. To make things more fun, you can share this bit on your social media and have your friends guess which one's the lie.
A personalized playlist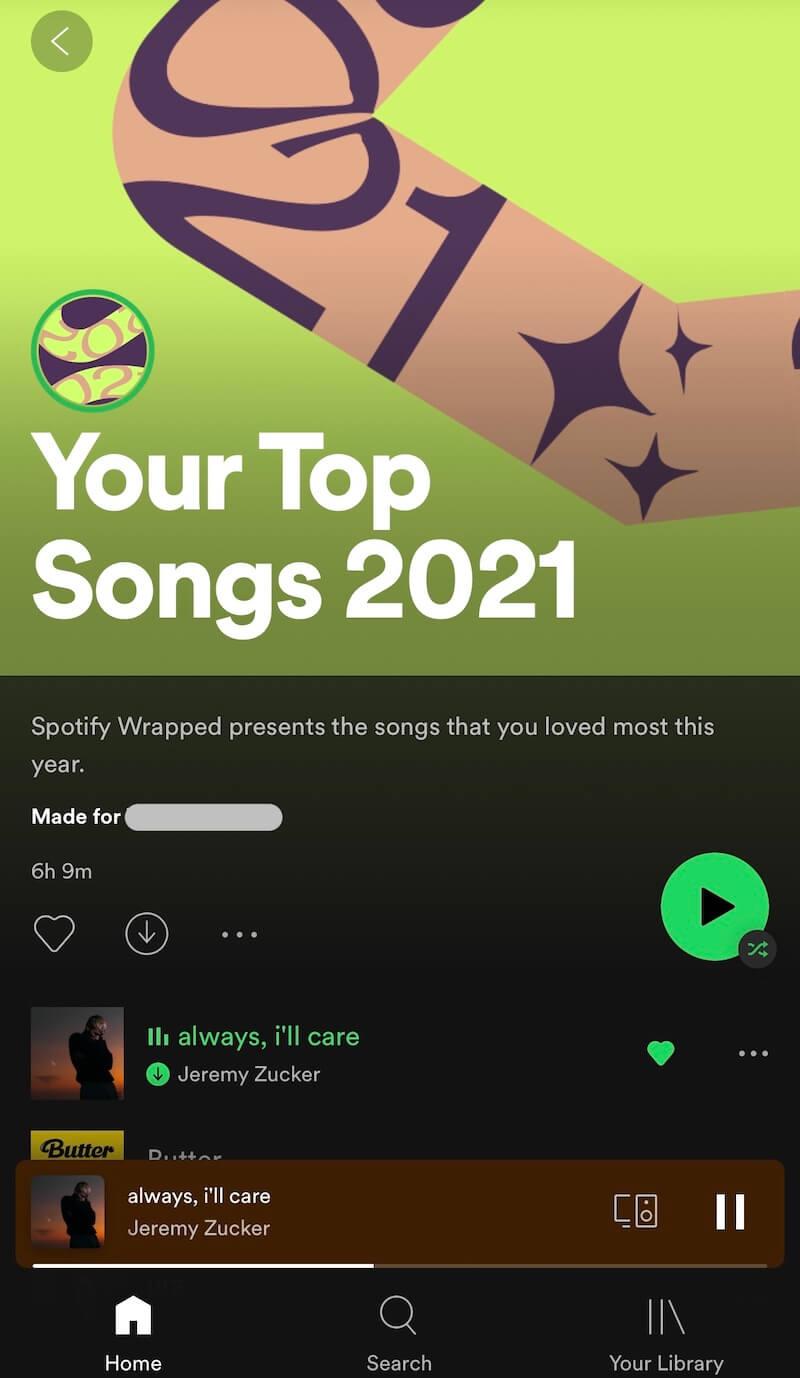 Spotify goes beyond your Top 5 most played songs to create a personalized 2021 playlist of your Top 100 tracks. You can add it to your library and it will sit pretty right beside your Wrapped from the previous years. Fair warning, listening to these personalized playlists is a nostalgic trip down memory lane!
What's your Audio Aura?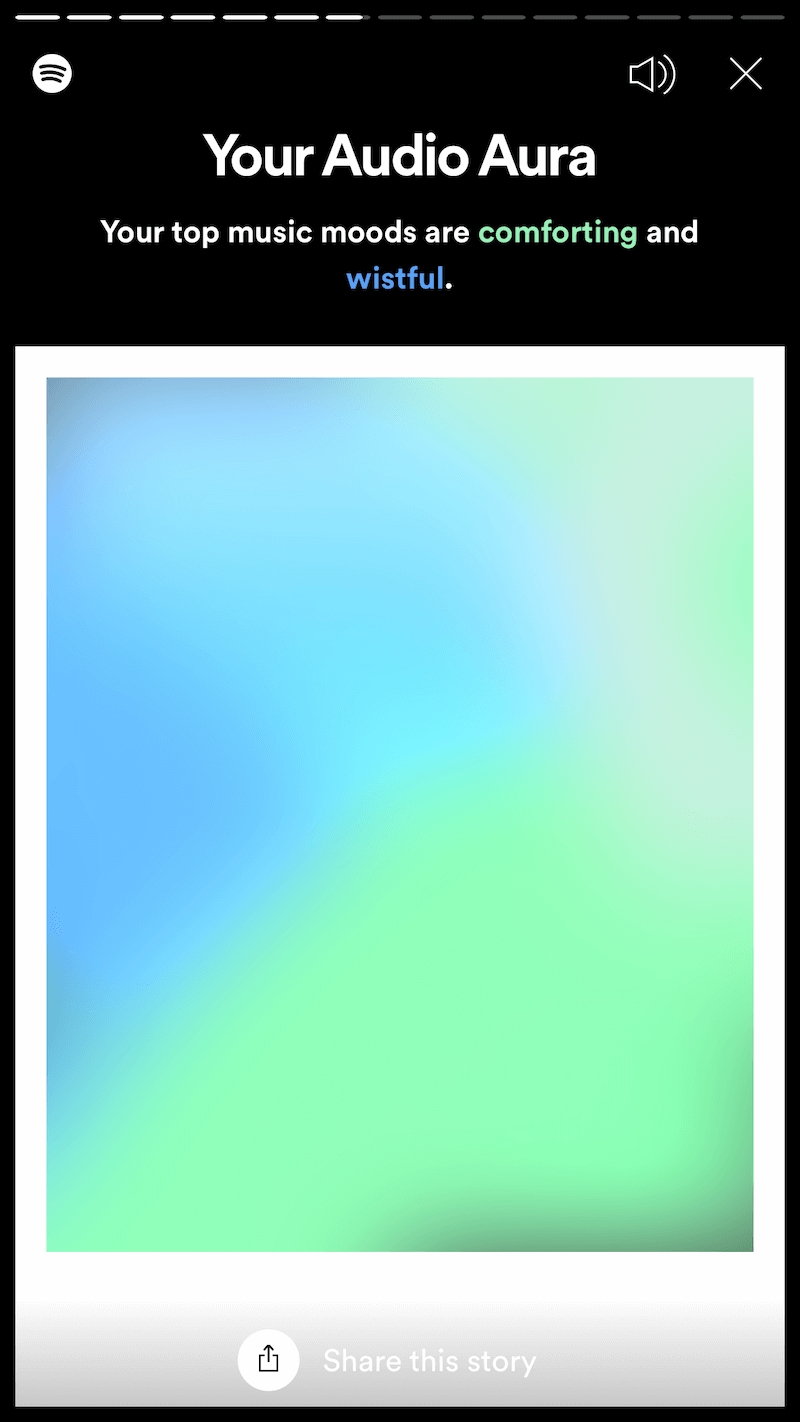 Another new Spotify Wrapped feature is the Audio Aura where you get a "reading" of your top two moods based on your favorite songs. Were you confident and bold this year? Or maybe you listen to wistful and comforting tracks. You might be surprised at the accuracy!
Spotify's Top Artists of 2021
The top artists of the year 👏

These are the most streamed artists on Spotify in 2021 ⤵️ #SpotifyWrapped pic.twitter.com/YZokgSo02N

— Spotify Charts (@spotifycharts) December 1, 2021
Aside from the exciting focus on your personal Wrapped, Spotify also released statistics on the top artists, songs, and albums streamed on their platform. Bad Bunny was the most streamed artist in 2021 followed by Taylor Swift, BTS, Drake, and Justin Bieber in the Top 5.
Top Songs of 2021
The biggest hits of 2021 ✨

Here are the Top 10 Songs of the year on Spotify ⤵️ #SpotifyWrapped pic.twitter.com/MIOQ2znOvU

— Spotify Charts (@spotifycharts) December 1, 2021
"drivers license" by Olivia Rodrigo made waves in 2021 and eventually became Spotify's top song. Next to it is "Montero (Call Me By Your Name)" by Lil Nas X and "STAY (with Justin Bieber)" by The Kid Laroi. Do you have any of these Top 10 songs in your top tracks this year?
Top Albums of 2021
The albums that were on repeat in 2021 🔥

Here are the Top 10 Albums of the year on Spotify ⤵️ #SpotifyWrapped pic.twitter.com/hvNWiD9oYO

— Spotify Charts (@spotifycharts) December 1, 2021
And finally, the top albums of the year go to Sour by Olivia Rodrigo, Future Nostalgia by Dua Lipa, and Justice by Justin Bieber. Rodrigo and Bieber's albums are nominated for Album of the Year at the 2022 Grammys. Based on their streaming success, a win is definitely possible.
Who are your Top 5 artists this year? Share your 2021 Spotify Wrapped with us in the comments!
Check us out on Facebook, Instagram, Twitter, and YouTube, and be the first to know about the latest news and coolest trends!