8 Ways You Can Invest Your Hard-Earned Money on Yourself This 2023
Jan 6, 2023 &nbsp • &nbsp Kyzia Maramara
C'mon guys, it's 2023 and we should be smarter about our money than ever before. But that doesn't mean skipping out on all the good things life has to offer. This year, make bold investments in health, fitness, financial stability, and adventure. The ultimate goal here is to make 2023 a year of investing in yourself and here's where you can start:
Booking cycling and boxing classes
Fitness goals are staples in New Year's resolutions. But if you're the type to regret signing up for a gym membership or lose interest in it altogether, there are a lot of other fun exercises to motivate you. Electric Studio's First Timer Package will give you a 33% discount for cycling and boxing classes if you book until January 31, 2023. And if you decide you already love cycling and boxing, they also offer Flashpacks (discounts on purchasing 50+ classes) until January 9, 2023.
A fresh wardrobe
This is the year you fill your wardrobe with sustainable clothes that will last you years. Love, Bonito has clothes made of quality fabric that are timeless and perfect for mixing and matching with what you already have. If you're looking for fresh finds, their New Year collection features feminine styles and even mummy-child twinning sets in vibrant colors.
The brand also recently launched its latest lifestyle collection, Recreation, which features five new styles. These include the Courtside Dress, their first-ever Courtside Bra and Courtside Skirt, and the Cosy Cropped Hoodie and Cosy Cropped Jogger. Start the year in style!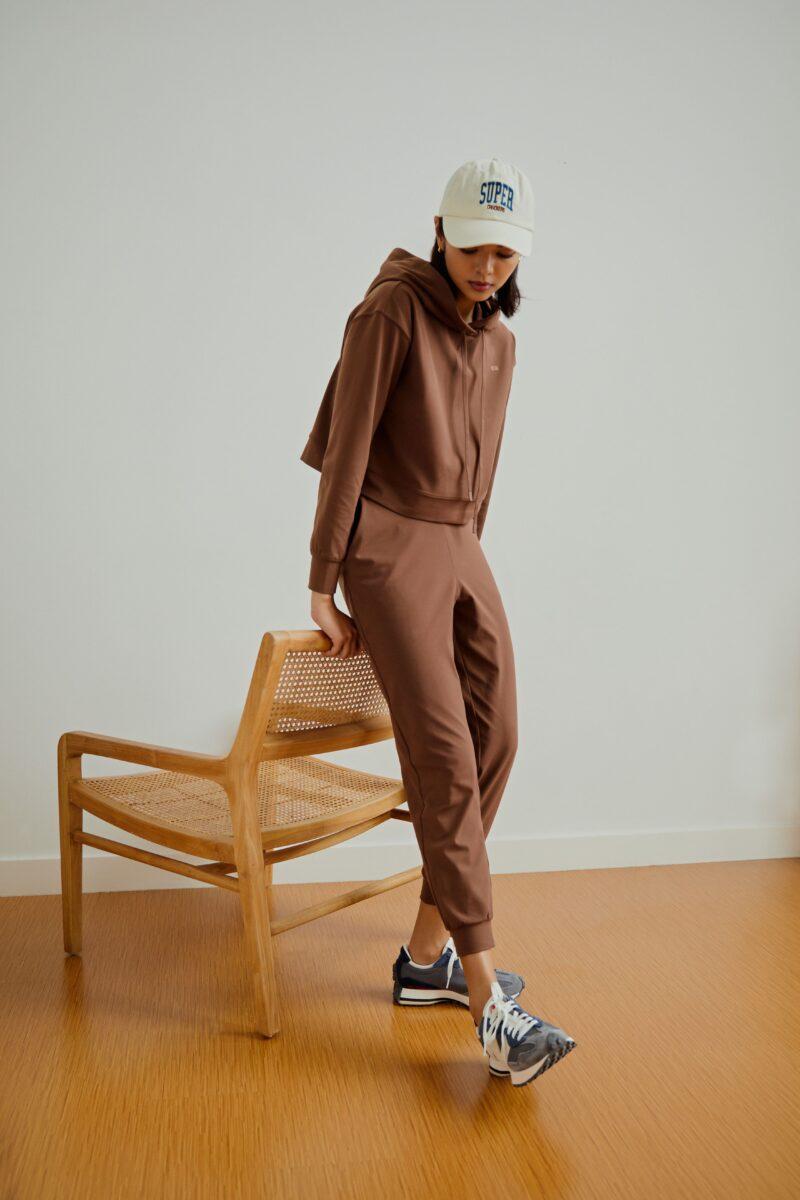 Book a Lark experience
View this post on Instagram
You might've been born and raised in Metro Manila but have you explored everything it offers? Have you gone on that famed Binondo food crawl? Or rode a scooter through the streets of BGC? Or gone on a Poblacion happy hour? Check out Lark Experiences and choose your city escapade of choice! Who knows, maybe you'll get to meet new friends along the way.
Buy an e-scooter or bike
It might be 2023 but we still battle the same problems — insane heavy traffic and lack of public transportation that didn't magically solve themselves over the holidays. One of the best 2023 investments you can make is to get an e-scooter or bicycle. Not only will it cut your travel time, but it will also save you from paying ridiculous Grab fares.
Open an MP2 account
Another way to maximize your hard-earned money is to invest it in the Modified Pag-IBIG II (MP2) Savings Program with a 5-year maturity. After five years, your money will earn a certain dividend rate (in 2022 that's 6%). This is open to current and former Pag-IBIG fund members and you can even do it online via Virtual Pag-IBIG. You can save any amount in your MP2 account — either put your money in one go or contribute via online payment or over-the-counter channels whenever you like. Here's how to open an account.
Massage sessions
View this post on Instagram
Trust us, your December 2023 body will thank you for booking regular massage sessions. Don't deny it — you've been having annoying (if not concerning) back and shoulder muscle pains for a while now. No one's getting any younger and we need to make sure our body is in good condition to weather through stresses in life. You can book massage sessions at the nearest spa or go the extra mile and try Karada, a Japanese Body Therapy session. Here's to pampering your body this 2023!
Comfortable pillows
View this post on Instagram
Studies say we spend at least one-third of our lives asleep. Do the math and with a complete 8-hour sleep in 365 days, you spend 2,920 hours in bed. Imagine spending those 2,920 hours with a bad pillow that gives you muscle strain and a crick in the neck every morning. Invest in comfortable pillows, mattresses, and blankets that will give you quality sleep. Admittedly, a great pillow doesn't come cheap but shelling out cash for something you use every day is still a good buy.
Here are our recommended pillows: Emma Sleep Ergonomic Memory Foam Pillow (P2,745), Tempur SmartCool Symphony Pillow Large (P10,440), MUJI Feather Pillow (P825+),
Lastly, invest in new experiences
It might sound cheesy but one of the best things you can do with your hard-earned money is to let it take you to places. Take advantage of flight sales and book that plane ticket to Coron, board that 12-hour bus ride to Vigan, or stay in the city and try indoor wall climbing and ice skating with your family. Saving money is great but don't let it rob you of all the fun you can have. Invest in experiences and memories so you'll have lots of stories to tell your grandkids about how awesome 2023 was.
What will be your investments this 2023? Share it with us in the comments below!
Check us out on Facebook, Instagram, Twitter, TikTok, and YouTube, to be the first to know about the latest news and coolest trends!