Millions love Spotify not only for being one of the best music streaming platforms out there but also for having fun gimmicks for its users. We all know how the world celebrates Spotify Wrapped every December! Five days into 2023, Spotify has launched yet another fun feature called Playlist in a Bottle. What makes it extra special? Here's everything you need to know.
What is it?
Playlist in a Bottle is essentially a musical time capsule for your future 2024 self. It's available for both free or premium subscribers with an iOS or Android gadget. Spotify will ask you to choose three songs to put in your time capsule playlist but here's the catch: The playlist will be locked until January 2024.
The new in-app feature's goal is to let your future self have a little throwback moment and see just how much your music tastes have changed over a year.
So how can you make your own Playlist in a Bottle?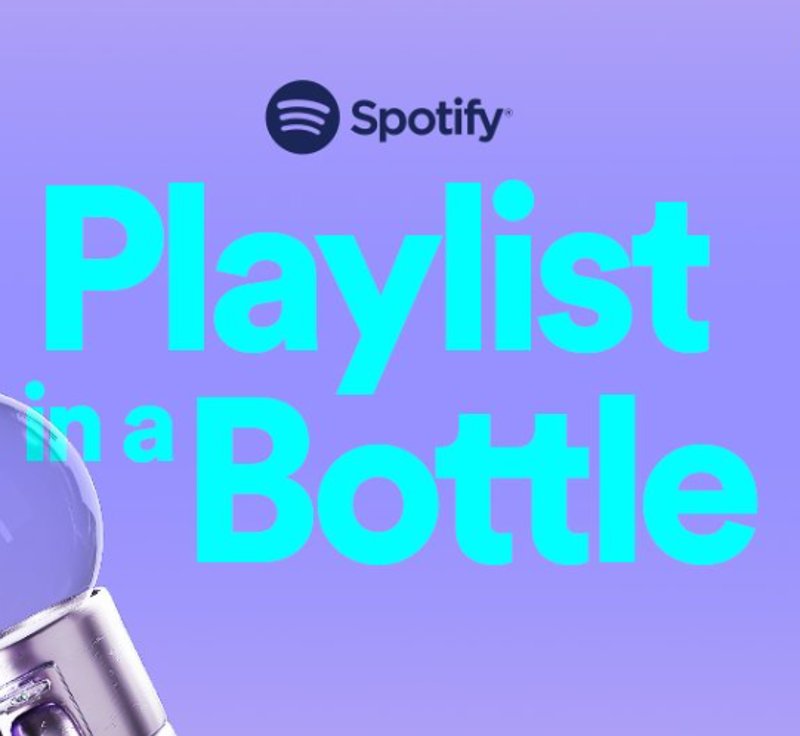 Everyone has until January 31, 2023 to lock in their time capsules. Making it is actually pretty easy! First, make sure you have the Spotify app on your gadgets and follow these steps:
1.
Pick a time capsule.
You can pick an actual bottle to seal your songs in, but there are also other fun choices like a tiny jeans pocket or even a teddy bear!
2. Answer numerous prompted questions with your song choices

Users must answer numerous prompted questions ala slambook for songs (a track that reminds you of your favorite person, a song you want to hear live in 2023, etc.)
You'll be asked to choose at least three songs to add to your musical time capsule before sealing it off. But if you want to include more songs, just keep clicking the "Keep Going" button to get more questions.
3. Seal it off!
On January 2024, Spotify users who made a Playlist in a Bottle will receive a personalized reminder to check their time capsules. Isn't that exciting?
Plot Twist: 8 Netizens Who Got Unexpected (and Hilarious) Spotify Wrapped Results
Plot Twist: 8 Netizens Who Got Unexpected (and Hilarious) Spotify Wrapped Results
Meryl Medel | Dec 05, 2022
But how is Playlist in a Bottle different from Spotify Wrapped?
Unlike Spotify Wrapped, which gives users a complete and comprehensive breakdown of their listening activity on the app, Playlist in a Bottle reflects how your music taste has changed over the past year. Seeing as both of these features are only a month apart, it looks like our year-end holidays next year will be so much better!
Where is it available?
Playlist in a Bottle is available for Spotify users in these selected countries:
Australia, Argentina, Brazil, Canada, Chile, Colombia, Czech Republic, Denmark, Egypt, France, Germany, Indonesia, Italy, Japan, Mexico, Morocco, New Zealand, Philippines, Poland, Portugal, Saudi Arabia, Spain, Sweden, Turkey, U.A.E., U.K., and the U.S.
To make your own Spotify Playlist in a Bottle, just click this link.
Have you already made yours?
Follow us on Facebook, Twitter, Instagram, Tiktok, and Youtube for the l8est entertaining, useful, and informative lists!