On April 27, Netflix dropped the steamy romance film 365 Days: This Day, and it's already at the top of the Philippines' overall Top 10 films and shows on the streaming platform since its release. But despite this success, it seems the audience isn't so happy with the film, with many flocking to social media to air their disappointment.
'365 Days'
365 Days: This Day is actually the sequel of the 2020 Netflix Polish film 365 Days, which is based on Blanka Lipińska's novel of the same name, which is then also inspired by the erotic trilogy Fifty Shades of Grey.
According to its synopsis, the first film follows a young woman named Laura Biel as she gets entangled in an unhealthy relationship with the notorious Sicilian mafia boss Massimo Torricelli, who kidnaps her and imprisons her for 365 days to make her fall in love with him.
'365 Days: This Day'
In the sequel, 365 Days: This Day sees Laura and Massimo now married, who seem to be still in quite the unhealthy relationship. "Massimo's family ties and a mysterious man bidding for Laura's heart complicate the lovers' lives," reads its synopsis on Netflix. It is based on the second book from Blanka Lipińska's trilogy.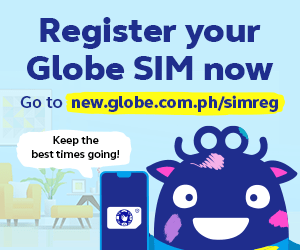 Netizens are disappointed
The first film found global success on Netflix, topping the most watched lists in several countries, but most critics only had negative reviews, criticizing its glorification of violence and the mafia and its abundance of sex scenes. And it seems things are not so different for the sequel, with critics *and* viewers alike expressing their disappointment over the film.
'365 Days: This Day' debuts with a Rotten Tomatoes score of 0% from 5 reviews so far. pic.twitter.com/30lQsrIGUe

— Film Updates (@FilmUpdates) April 28, 2022
Song overload
watching 365 days this day, i cant stop laughing its more a like a long music video than a movie wth😭🤣

— undecided (@ysltari) April 27, 2022
Is this a movie or a music video?
The new 365 days movie song track list must be 8 pages long because they play a new song every 30 seconds damn #365daysThisDay pic.twitter.com/hqCthF88P0

— L🤎 (@itsmy2ndday) April 27, 2022
Will they put it on Spotify?
I've never heard as many songs in a movie as in 365 days: this day pic.twitter.com/n0au7uC4jM

— a. (@i9auwie) April 27, 2022
So how many songs are there? Did someone count? Can you tell us nonviewers?
Plot underload
why is 365 days part 2 one of the worst storyline plots i've scene in cinematic history pic.twitter.com/vWVzrlO0ex

— nat⁷ ❦ 6.10.2022 (@kthvhr) April 28, 2022
Is there even a plot?
Searching for the plot line in 365 days movie 😆 #365daysThisDay pic.twitter.com/Y1iX57d9Xx

— r_anna1612 🧘🏼‍♀️ (@r_anna18) April 28, 2022
Can't see it.
Viewers are just thirsting
Watching 365 days for the plot.

The plot: pic.twitter.com/0mgPXAfJOO

— Sinethemba. (@cnehshuga) April 28, 2022
Is this the plot?
Watched 365 Days: This Day for the plot.

Again, the plot: pic.twitter.com/eJvfC6fZTj

— Frei🌻 (@Dyadery) April 27, 2022
A few people seem to be in consensus…
And the characters are just going at it
365 days: this day— lord forgive me for im about to sin…. again. pic.twitter.com/teEQ4aUKjB

— e v i e (@eevilynee) April 27, 2022
Thoughts and prayers.
365 days: this day, you disappointed me. It was literally 90% sex scenes w/ 10% plot. and idek what that 10% was? pic.twitter.com/FCMqR4iB5A

— e v i e (@eevilynee) April 27, 2022
Everyone agrees it was just 90% sex scenes.
Literally noone:
365 Days This Day:#365daysThisDay pic.twitter.com/R3qaeuuk0K

— Natasha💀🇿🇼 (@Its_Zulu_) April 28, 2022
Is this how the brainstorming meeting went?
Who wins and loses?
i actually hate netflix. how they funding movies like 365 days when we could have kept the good shows going

— EMMY AWARD WINNER ZENDAYA (@filmchani) April 28, 2022
Wishing Netflix funded other projects instead…
365 days was the absolute worst movie I've ever seen but you can bet I'll be watching this the minute it pops on Netflix pic.twitter.com/mpwqIY3IVT

— molly ♡ (@MollyThornberr1) April 23, 2022
It got a lot of negative reviews, but it still got the views. So still a win?
Have you seen the film? Tell us what you think below!
Follow us on Facebook, Twitter, Instagram, Tiktok, and Youtube for the l8est entertaining, useful, and informative lists!