May is a big month for the Philippines, with the elections finally coming up. Things could get pretty heated with the tension among supporters of different candidates, so if you need a little break from all that, you should turn on Netflix. There's a lot of films and shows waiting for you with this May's new on Netflix roster.
Disclaimer: All dates are subject to change without prior notice.
Stranger Things S4
This title according to Netflix: When a young boy vanishes, a small town uncovers a mystery involving secret experiments, terrifying supernatural forces and one strange little girl.
Following the explosive Battle of Starcourt, the Hawkins gang become separated for the first time since the mysterious events in their little town brought them together. Six months later, they're all still struggling with the aftermath *and* the highs and lows of high school life. That is, until the Upside Down in all its horrifying, threatening glory barrels into their lives once again. Vol. 1 available on Netflix on May 27. Vol. 2 follows on July 1.
'Stranger Things' Just Confirmed It Ends With Season 5 and We Don't Know What to Feel About It
'Stranger Things' Just Confirmed It Ends With Season 5 and We Don't Know What to Feel About It
Kyzia Maramara | Feb 18, 2022
The Sound of Magic
This title according to Netflix: A magician living in an abandoned theme park makes troubles disappear, and hope reappear, for a disenchanted teen enduring harsh realities.
Based on the webtoon known as Annarasumanara, this Korean series is a fantasy musical drama that follows the story of an unlikely trio coming together because of dreams. High school student Yoon Ah-yi (Choi Sung-eun) has always desired to be a magician, but she has since lost her dream, wanting to grow up early to support her family. Meanwhile, her gifted classmate Na Il-deung (Hwang In-youp) mostly keeps to himself, being forced to follow his parents' dream instead of his own. Their lives change when they meet the mysterious magician Lee Eul (Ji Chang-wook). Available on Netflix on May 6.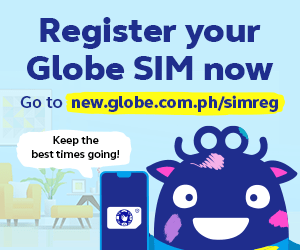 2 Good 2 Be True
Directed by Mae Cruz Alviar, this teleserye stars one of the country's most popular love teams: Kathryn Bernardo and Daniel Padilla. This is their first comeback to the small screen since their 2017 series La Luna Sangre.
The couple plays Alisson and Elorde, two individuals living in different worlds, who end up crossing paths with one another after a hotel robbery. Ali tries to prove that Eloy is behind it. It seems pretty straightforward, but they end up sharing a more complicated connection, as Eloy endeavors to complete his mission to discover the truth behind the reason his father was put in jail, with Ali caught up in the middle of it all. Available on Netflix on May 13.
Senior Year
This title according to Netflix: A cheerleading stunt gone wrong landed her in a 20-year coma. Now she's 37, newly awake and ready to live out her high school dream: becoming prom queen.
Rebel Wilson is back with another comedy film! This time, she's 2000s cheerleading queen Stephanie Conway, who wakes up as a 37-year-old after lying in a coma for twenty years. She has lost so many years, but she's determined to win back her life — starting with finishing out her senior year and getting herself crowned prom queen. Available on Netflix on May 13.
The Pentaverate
This title according to Netflix: After influencing global events for centuries, a secret society faces a dangerous threat from within. Can a Canadian reporter save them — and the world?
From the mind of comedian Mike Myers, this star-studded comedy series follows a group of five men working covertly to influence world events for the better. They have one rule: the Pentaverate must never be exposed. But it seems one Canadian journalist may just unravel everything in his unlikely mission to find the truth and save the world. Available on Netflix on May 5.
Welcome to Eden
This title according to Netflix: A group of young adults attend a party on a remote island, but the tempting paradise they find waiting for them holds dangerous secrets and entrapments.
The latest Spanish young adult mystery from Netflix, this series sees Zoe and four fellow social media-active young people invited to an exclusive party on a secret island. The experience seems like a paradise, but they quickly find out that not everything is as it seems. Available on Netflix on May 6.
Love, Death & Robots S3
This title according to Netflix: Terrifying creatures, wicked surprises and dark comedy converge in this NSFW anthology of animated stories presented by Tim Miller and David Fincher.
This series has always delivered the unexpected, with its wide range of stories and themes centering on the words from its title. But one thing's for sure: those three fan-favorite crazy robots from that one episode will be back for another adventure. Available on Netflix on May 20.
Mother's day selections
Moms, your special day is almost here, so it's time to take a break from the daily hustle. Relax with Netflix and enjoy these films and shows:
Follow us on Facebook, Twitter, Instagram, Tiktok, and Youtube for the l8est entertaining, useful, and informative lists!