Ranging from feel-good reads about style, sexual freedom, and romance to thrillers that dive deep into the dark and sinister, we're waiting on June to bring us a batch of new releases that will certainly add flavour to everyone's to-be-read pile.
Here are 8 new releases to dig into this month!
1 – City of Girls by Elizabeth Gilbert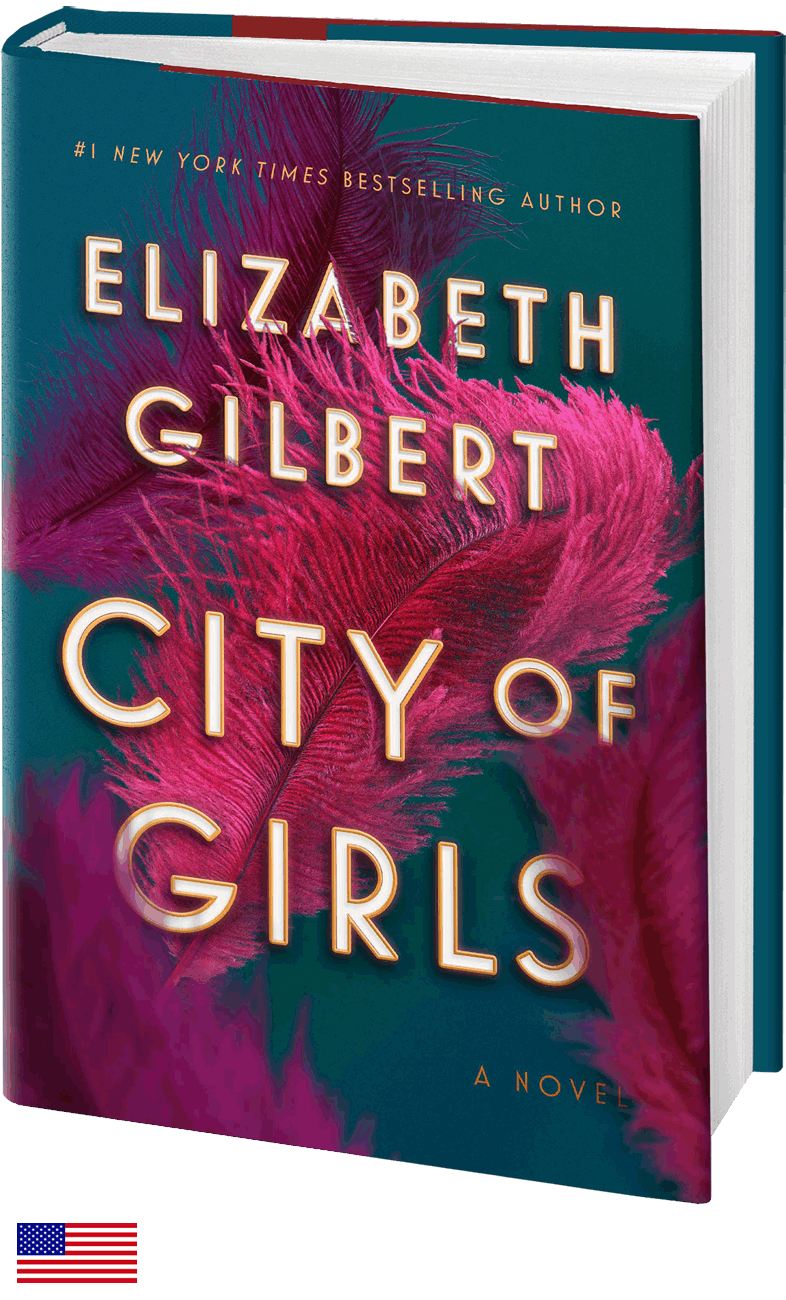 Release date: June 4, 2019
Now 95 years old, Vivian is writing down her memoirs in a letter to a friend's daughter. Her story begins in 1940 when she is kicked out of prestigious Vassar Academy, and follows the decades of her life in a New York theatre navigating colourful friendships, nights of drinks and hangovers, scandalous romances, and even the rippling effects of WWII.
City of Girls brings to life the 40's, 50's, 60's, and Vivian's own awakening through the era of sexual revolution. Elizabeth Gilbert's latest is an invitation to be unapologetic about love and pleasure – and to begin searching for those things within yourself.
2 – When Katie Met Cassidy by Camille Perry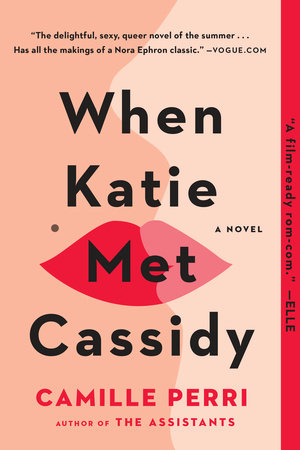 Release date: June 4, 2019
As the title reveals, sparks fly one fateful night when conservative Kentucky girl Katie Daniels meets boss babe New Yorker Cassidy Price.
Come along for the ride as both women's lives get turned upside down: Katie opens doors to parts of herself she buried long ago, and Cassidy realises relationships can have meaning beyond casual sex and short-lived encounters. Sexy, engrossing, and full of peachy rom-com fun, When Katie Met Cassidy is shaping up to be the perfect feel-good read for Pride Month!
3 – Ayesha at Last by Uzma Jalaluddin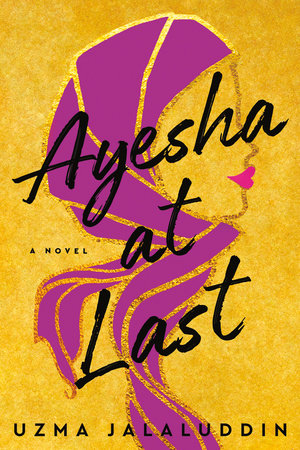 Release date: June 4, 2019
It's Pride and Prejudice with a modern Muslim twist! For one, it's the male protagonist, Khalid, who's being pressured by his mother to marry. And Ayesha, this novel's answer to Elizabeth Bennet, is a substitute teacher by day and a slam poet by night with no intentions of settling down in an arranged marriage.
Lizzie-Bennet-and-Mr.-Darcy-type misunderstandings ensue as Ayesha's modern values clash with Khalid's traditional, conservative views. The question is, can they overlook those to notice how wonderfully matched they are everywhere else?
4 – Providence by Caroline Kepnes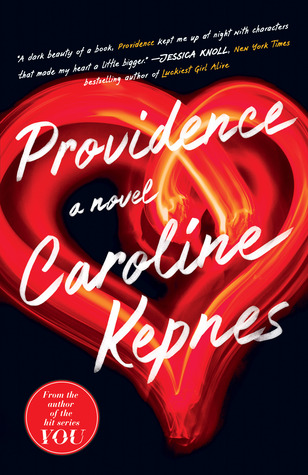 Release date: June 11, 2019
Hot on the heels of the success of You on Netflix, Caroline Kepnes' new thriller, Providence, follows three characters: Jon, a scrawny, weird, middle-schooler who disappears in the woods one day and reappears four years later with the power to stop people's hearts; Chloe, his childhood love who never stopped hoping he would return, and whom Jon avoids for fear of his powers hurting her; and Eggs, a detective investigating a number of unexplainable deaths in Providence, Rhode Island.
Elements of the supernatural, mystery, and romance blend together as the ties of the story bring Jon, Chloe, and Eggs closer together – and to the truth.
5 – The Outsider by Stephen King
Release date: June 4, 2019
Flint City is devastated by the torture, rape, and murder of an eleven-year-old boy. Ironclad eyewitness and forensic evidence point to Terry Maitland, a beloved figure in the community who coaches Little League baseball, teaches English, and is a respectable family man. But here's the problem – there is video evidence of Terry Maitland attending a book reading at another city miles and miles away at the time of the crime.
Stephen King's latest offering follows the investigation of Detective Ralph Anderson as he works to uncover the unsettling and horrifying truth about which face Terry Maitland wears is the real one.
6 – The Reckoning by John Grisham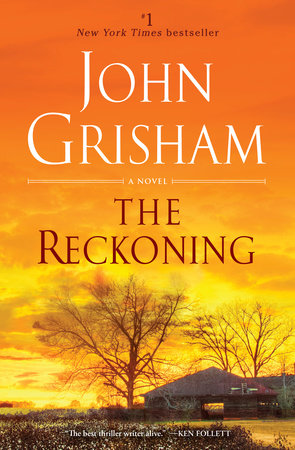 Release date: June 18, 2019
The year is 1946. Pete Banning of Clanton, Mississippi, WWII hero and devout member of the Methodist Church, returns from the war and bundles his wife off to an insane asylum, then walks into the church with no warning and murders his dear friend, Reverend Dexter Bell. When asked why he did it, his only response is, "I have nothing to say."
The book is told in three parts: The Killing, (the thrilling opening events), The Boneyard (flashbacks to Banning's service in the Pacific), and The Betrayal (the trial and aftermath). The Reckoning's enthralling twists do more than uncover the layers of Banning's motives – they also peel back the curtains of the societal tension of the post-WWII era.
7 – The First Mistake by Sandie Jones

Release date: June 11, 2019
Traumatised by the early death of her first husband, Alice has pulled herself together, and established a thriving business and a picture-perfect family with her new husband, Nathan. It's as if a new life had been breathed into her.
When this idyllic existence is shattered when she suspects Nathan of having an affair, Alice confides in the one person who has been there for her since the beginning: her best friend, Beth. But how long will it take Alice to realise that maybe she's putting her trust in the wrong places – and what will it cost her?
8 – Naturally Tan by Tan France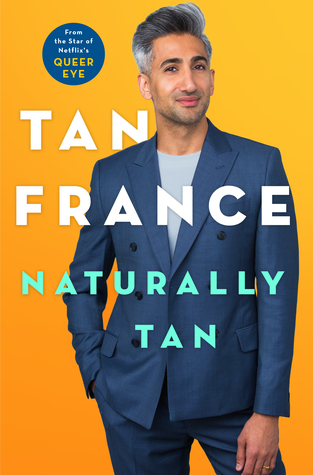 Release date: June 4, 2019
Tanweer Wasim France, the style guru of Netflix's hugely popular Queer Eye (now on its third season!) gives us insight on the struggles of growing up Muslim and South Asian in Yorkshire, England; wanting to try out for Bollywood despite having no gift for singing or dancing; getting cast for Queer Eye and working with the Fab Five; and his loving marriage to Rob, a Mormon cowboy from Salt Lake City
Tan's (brutally) honest but (always witty and) humorous tone comes through in every page of this memoir. And if that wasn't enough, every chapter includes tasteful illustrations and ends with Tan's personal style tips!