7-Eleven has long been our reliable neighborhood go-to whenever we need to get something quickly — from essential groceries to merienda to even midnight snacks. It's also a place we can rely on for small celebrations. But this year's 7-Eleven Day is anything but small.

To celebrate 7-Eleven's birthday and the opening of its 3000th store, the brand will be treating its customers to its birthday sale, with discounts of up to 50% off. From July 7 to 11, your favorite snacks are going on sale, along with popular grocery items and essentials! Here are just some of the items that are worth visiting your nearest
7-Eleven store for:
Slurpee

Summer might be over, but the heat is still on. What better way to cool down than with a classic Slurpee? On July 7, you can get a 22 oz Slurpee for just Php 18 (originally Php 36). At that price, you can easily get carried away and drink as much as you want — just watch out for the brain freeze!
Gulp

Quench your thirst with your favorite drinks at a great price on July 8, when you can get a 22oz Gulp for Php 15 — down from its original price of Php 31.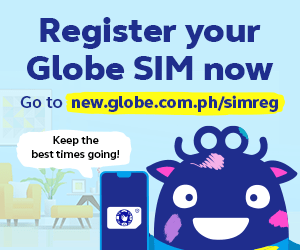 Fundae cone

Craving for some ice cream? On July 9, you can get a Fundae cone for just Php 7 — you read that right, SEVEN PESOS. That's down from the original price of Php 15. With that price, you might as well get two! Or more. We won't judge.
City Cafe

If you're tired of making your own coffee at home all the time, join the club. Here's a quick fix — just head over to your nearest 7-Eleven on July 9-11 so you can get a City Cafe small coffee cup for just Php 11 (originally Php 25). That's 56% off!
Big Bite Hotdog

7-Eleven's hot dog is a crowd favorite, and it's easy to see why — it's yummy, convenient, and comes in so many flavors. Now, it's made even more affordable. Originally, the Big Bite Hotdog retails for Php 30, but on July 11, you can get all variants for just Php15!
7-Fresh Budget Siopao

This tasty and satisfying snack is perfect for meriendas and even light meals. You'll probably want more than one, so it's a good thing that on July 11, you can get
7-Fresh budget siopao in classic asado, bola-bola, or char siu pork for just Php 16 instead of its original price of Php 32. You can also get the Vikings Tuna Cheesemelt for P17 instead of its regular price of P35.
Crunch Time

Craving for some fried chicken? On July 7-13, You won't find better value anywhere other than at 7-Eleven, when you can get the Crunch Time 1 pc chicken and rice meal for just Php 65, down from its original price of Php 75.
And if you can't physically get to a 7-Eleven store, you can still participate in the
7-Eleven Birthday Celebration on July 11. All you have to do is order a box of Crunch Time Carrier (6 pc chicken) via the Foodpanda delivery tab, just search for "Crunch Time". There's a Buy 1 Take 1 deal so you get twelve pieces of crispy fried chicken for just Php 359!
Favorite grocery essentials
It's not just your fave 7-Eleven snacks that are going on sale on 7-Eleven Day. Popular grocery items and essentials are also going to be discounted at 50% off, so you can also make a quick grocery run and make big savings! Here are just some of the items that will be going on sale:
Over 250 items will be on sale on different dates, so you know what to do: make sure you visit your local 7-Eleven as much as you can on July 7-11!
Stay tuned to 7-Eleven's Facebook page to catch more upcoming deals.