After the success of Bridgerton, it seemed that catering to the 50 Shades/365 Days market was really a great idea, so Netflix was at it again with the not-so-subtly-titled series called Sex/Life. We just had to watch it so you didn't have to, because by all indications, it looked to be so bad, you were better off staying away from it.
Well, we were wrong. It's so bad, you have to see it. Here are 8 reasons why, and yes, there will be a lot of spoilers ahead:
8. It's a treatise in choosing the nuclear option every chance you get.

Billie is the lady who has it all: beautiful suburban home, loving husband, adorable children. Despite that, she still thinks that something's missing in her life, and it turns out, that something was her bad boy ex who was apparently a god of sex. Her husband, Cooper, looks like a chiseled Adonis, but his sexual prowess pales in comparison to Brad, the Aussie ex who looks like a poor man's Hemsworth brother.
So what does Billie do? Actively choose the option most likely to blow up her life, that's what. It's not enough to have to be subjected to the will-they or won't-they of marital infidelity, but the scenarios leading to them have to be as manufactured as possible! And of course, it's Billie who chooses the most awkward, the most destructive, and the most ridiculous ways to go about them. Because why not? Family? Marriage vows? Screw that, gotta get laid!
7. The lead actress is trying to carry the whole show on her back.

In the middle of the middling acting performances by most of the cast, Billie, played by Sarah Shahi, is trying her damned best to act her butt off just to make this series seem more than a B-soap opera being dumped on us by Netflix. When you see her bring her A-game while everyone else is sleepwalking through the script, the contrast is just a sight to behold! Billie is in a universe where a gunshot would make everyone else raise an eyebrow, while Billie starts rolling around on the ground as if the bullet hit her.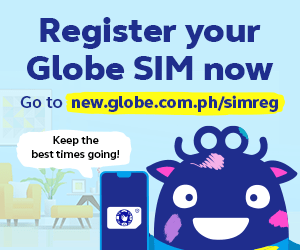 6. It's a tour de force in romance novel cliches.

This "drama" series, based on the book 44 Chapters About 4 Men, is just the latest in a long line of production efforts seeking to capitalize on that 50 Shades of Grey market that's still there somewhere. Boss-employee sexual tension? Check. Bad boy ex? Check. Goody-two-shoes husband who can do no wrong? Check. First-world problems? Check, check, and check!
The only thing missing would be Fabio showing up inexplicably in the opening credits, and we'd have a full-on romance novel here.
5. The sex scenes are good, I guess?
I watched Sex Life for the plot.
The plot: #AdamDemos #Sexlife #Netflix pic.twitter.com/7zjBzfuIm2

— Sophiiaaa (@thinkingofwon) June 28, 2021

I mean, they're not bad. A bit repetitive, and certainly not quite good at proving how much of a sex god Brad really is, but it's fine. There's an eyeful for all genders here, although all the sex is strictly heteronormative.
It's also quite an eyeful having this series on your viewing history, though. That's a bit dicey to explain to your parents when you're still using their account in your late 30s – according to a friend of mine. Yeah, let's go with that.
4. Character development goes in wild directions.

Trying its damnedest to prove it's not just another flash in the pan, Sex/Life tries to make you feel that these characters aren't one-dimensional, and they change over the course of the season.
Except that they change in the weirdest of ways. For example, straight shooter Boy Scout Cooper quickly discovers that he apparently has some hidden kinks that only a sex party was able to unleash – and then promptly regrets it. Meanwhile, our leading lady develops from Wonder Mom to someone who's trying to reclaim her glory days to someone who thinks there's a way to do both. But more on that later.
3. Data Privacy 101!

If you have a secret journal containing your deepest, darkest desires, filled with thoughts and memories of your ex who's so much better at sex than your husband and father to your two children, do you:
A. Type it out in your Macbook without password protection whatsoever, or
B. Write it in a physical Diary hidden under lock and key and using a cipher that only you know how to break because hell no you're not going to ever risk having that stuff end up in someone else's hands?
If you chose B, congratulations! You're smarter than the lead character of this series!
If you chose A, thanks for reading this list, Billie! I'm a fan.
2. The characters love giving themselves (and each other) too much credit.
This is why Sasha Snow is my favourite character in #SexLife pic.twitter.com/Nv9kwDwMvD

— D.ée Gouw (@deziraygouw) June 27, 2021
"And I saw his big heart. All of it," said the cloying voiceover of Billie's journal as you watch them in another sex scene that implies it's not Brad's heart Billie is looking at.
The series wants you to believe that these characters have history, but they do it by telling you they have history. When they attempt to show how well these people know each other, it becomes very clear they don't. Having daddy issues does not make your bad boy magically "deep." But go ahead and knock yourself out, Billie.
1. The ending wants to sound empowering, but it ends up being hilariously stupid.

"I'm not leaving my husband. This changes nothing. Now f*** me."
Yass, kween! You slay! It's not like you promised a lifetime of monogamy to this other dude who's the father of your children or anything right? Sex/Life is so focused on having it all for its lead that it ends up painting a picture that, in real life, will lead to said person not having it all, but losing it all: no sex, no life. Because when did she ever ask her husband if he was fine with sharing, because even polyamorous relationships need a boatload of consent, y'know.
Yes, Sex/Life: I spent 8 episodes hatewatching you, and those are nearly 8 hours of my life I can never, ever get back.
Have you already watched the glorious mess that was Sex/Life? Tell us what you think in the comments.