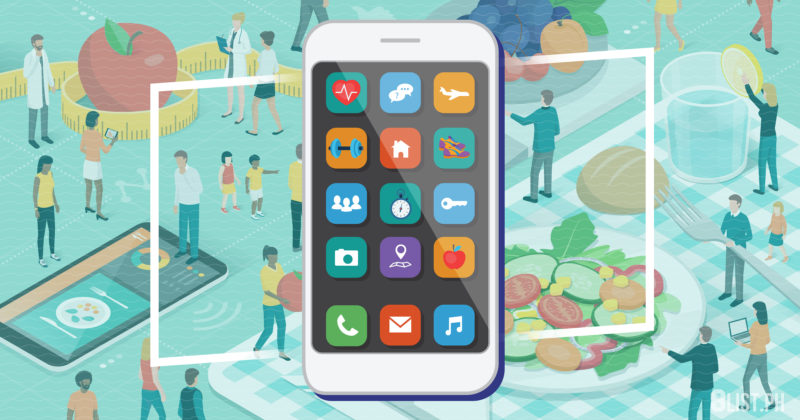 One of the most important things to consider when you want to lose weight is what you eat. Yes, you can go to the gym for hours and burn those calories, but without a good diet, that gym session will definitely go to waste.
Want a helping hand to achieve that target weight of yours? Check out the App Store and download these apps on your phone ASAP.
1. MyFitnessPal

The most recommended and popular app on health & fitness, MyFitnessPal helps you keep track not only of your diet but also your exercises. Just like a diary, you can log your meals and water consumption, as well as how many pounds you'd like to lose every week. You can also save your recipes on the app to remind you of your diet.
Download the app here.
2. FatSecret

Don't be discouraged by the name; FatSecret definitely deserves a space on your phone. The app is completely free, yet still offers one of the best features an app can give: FatSecret Professional lets you connect with a dietician, trainer, doctor, or any health professional that you can share your data with, which will then help you on your progress.
Download the app here.
3. Calorific

Knowing how many calories you have on your food is so important when losing weight and Calorific understands just that. The app helps you see what 500 calories worth of food actually look like. Calorific also uses your data to create a pie chart wherein you can see the ratio of healthy and unhealthy elements in your food choices.
Download the app here.
4. See How You Eat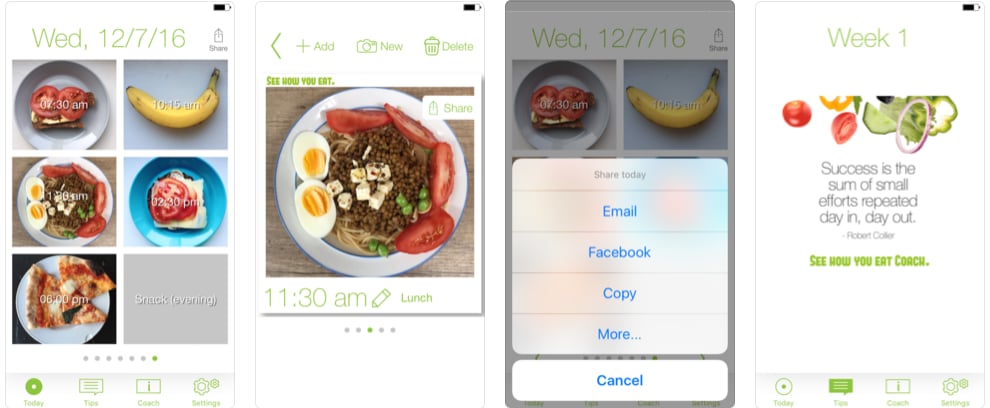 Everyone loves taking photos, and with See How You Eat, your love for photos can (surprisingly) help you lose weight. The app acts as a diary and lets you take photos of what you eat, as well as what you drink, motivating you to make healthier and wiser choices.
Download the app here.
5. Cronometer

While we do need to track how many calories we get in a meal, it's also important to take note of the nutrients you gain. Cronometer tracks every bit of micronutrients and fats that you take in. The app also lets you track macronutrients and the number of calories your food contains.
Download the app here.
6. Kudolife

Kudolife is an all-in-one app wherein you can track calories, breakdown your food intake into fats, proteins, and carbs, connects you with different nutritional experts, AND offers monthly meal plans and recipes.
Download the app here.
7. Lose It!

Lose It! lets you set your weight-loss goal and scan barcodes for you to add foods in your log. The app also gives out daily and weekly reports of your calorie intake and will also show a graph of your weight changes.
Download the app here.
8. Yazio

Yazio is an app that helps you not only lose weight, but also build a healthy lifestyle. The app will also help you create a healthy grocery list taken from recipes, meal plans, and previous food intake.
Download the app here.
Got any more recommendations? Share them with us below!