8 Artistas with Businesses You Probably Didn't Know About
Jul 26, 2017 &nbsp • &nbsp Patti Sunio
Once in our lives we thought celebs would just laze and lounge around on off-duty days, but this doesn't seem the case for these hard-working celebrities! When they're not taping, recording a song, modelling, or hosting, they're actually busy building their brand and honing their newfound entrepreneurial skills. Who knew, right?
There's a new website that actually houses all these local celebrity-owned brands called A-Listers (www.alisters.com.ph), which makes it easier for us to shop their products and show our support! The site currently has a growing list of celebpreneurs, but here are 8 to start with:
THE BLOOMFIELD'S LOUIE POCO & GOUACHE
As if playing in a band wasn't cool enough, Louie Poco also co-owns of Gouache, which isn't just another local bags brand, but one that advocates meticulous craftsmanship by way of canvas waxing. It's a method that make the bags ~age~ well and better, and look cooler through the years.
SAM PINTO & SIRENA SWIMWEAR AND L'SIRENE
When she's not busy being a vampire in La Luna Sangre, Sam Pinto tends to her other passions—the beach and surf lifestyle! She is co-owner of Sirena Swimwear, which showcases novel styles for the Pinay beach lover, and has just recently opened her own boutique resort in Baler, called L'Sirene, for fellow surf enthusiasts.
PAOLO PARAISO & TONDOXPOMADE AND BACKYARD KITCHEN AND BREW
When he's not busy getting ripped, making heads turn with his acting and modelling chops, or spending time with his sons, you'll find this multi-hyphenate with his Backyard Kitchen and Brew boys and co-owners. Or he's probably finding new ways to be "saksakan ng gwapo" with TondoxPomade, a men's grooming and hygiene line he co-owns.
ARA MINA & ARA'S SECRET, ARA SHOES, AND HAZELBERRY
Despite exposure to the harsh studio lights and heavy artista makeup, Ara Mina has managed to keep her skin flawless like it's always been, and no doubt, it's definitely what made her skincare line Ara's Secret sell so well. Ara seems to have such a knack for businesses, that she's also recently started Ara Shoes and her café, Hazelberry.
DREW ARELLANO & VAMOS SOCKS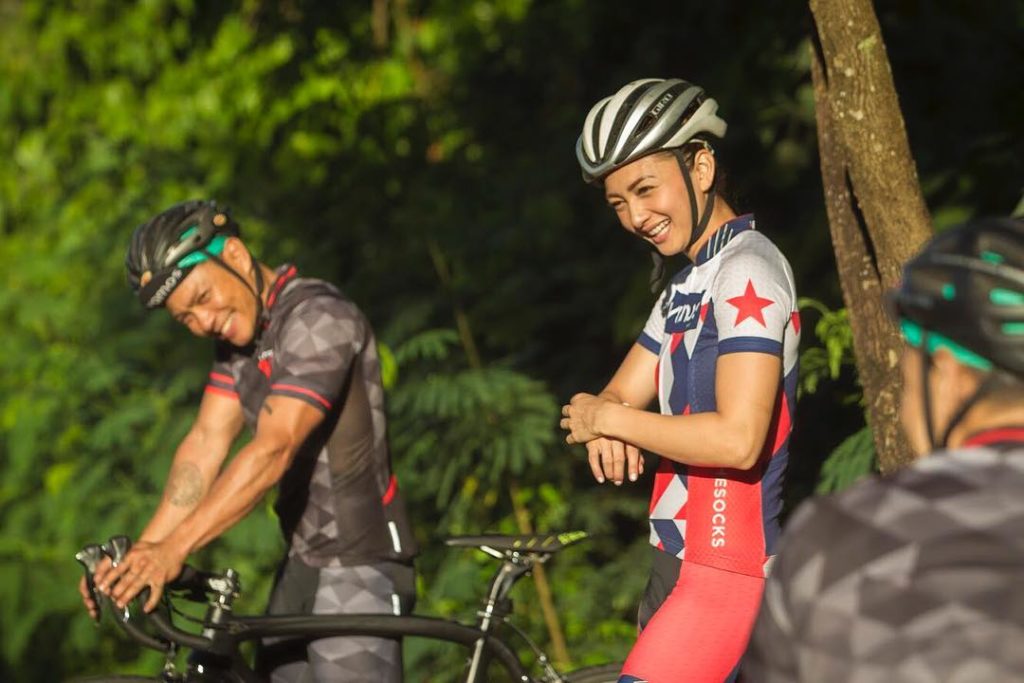 A travel host-athlete-superdad needs his gear. And that's exactly what Drew Arellano offers with Vamos, a performance and lifestyle socks brand he co-owns. Being a cycling enthusiast himself, Drew's brand has also launched cycling jerseys, caps, shirts, and—coming soon—socks for women athletes, too!
SHAINA MAGDAYAO & LUNAS LIVING OILS
She's always been an actress in our eyes. But did you know that on the side, she nurtures Lunas Living Oils, a wellness-focused brand? Called superfood for the skin, the brand advocates the use of pure, ethical, artisanal, ethical, and preservative-free products. We're guessing it's probably why Shaina doesn't seem to age or look stressed despite her schedule!
WILL DEVAUGHN & 12 ° NORTH COFFEE AND G3 ATHLETIC APPAREL
Being passionate about so many things doesn't seem to be a problem for Will, who gets to do everything all at once. In the middle of shows and hosting gigs, he also co-manages the fitness clothing brand G3 Athletic Apparel, as well as 12 ° North Coffee, a mobile coffee service that's soon to set up shop in Makati!
DIANA ZUBIRI-SMITH & BE AMAZ1NG
Another actress who seems to have mastered juggling multiple roles! It's amazing how Diana Zubiri has transitioned from actress to being a doting mother and wife, and now a fitness enthusiast and inspiration! The name of her fitness fashion line definitely suits how she's transformed and led her lifestyle to where it is now.
Know of any other? Let us know below!