If you and your squad are sick of the overly crowded LaBoracay, we've rounded up the biggest summer events you can go to instead. Not only will they satisfy your need for a fun walwal by the beach, these will surely entertain you with exciting activities that will definitely make this year's summer unforgettable. Check them out:
Midsummer 2017
Enjoy a wild night in Palawan's capital as Evo Philippines brings you #Midsummer2017, an outdoor EDM music festival by the baywalk on April 28. The lineup includes Deuce, Miki Taka, The Zombettes and a whole lot more, so book that flight to Puerto Princesa now. Click here for event updates.
SummerFrolic
The seven kilometer strip of Dahican Beach in Mati City, Davao will be filled with thrilling activities and exciting music performances on April 21-22. This summer festival is definitely for beach lovers and festival goers as more surprises await everyone. Click here to know how to avail tickets.
Labor Union Festival 2017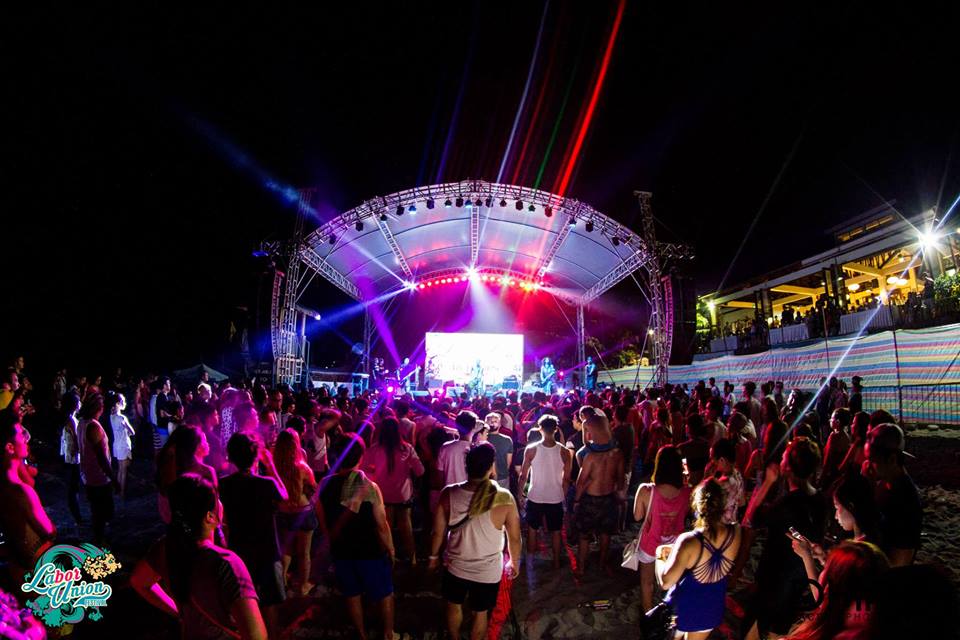 Ditch the jampacked LaBoracay and head to La Union's Labor Union Festival on April 27. Expect non-stop partying in this two-day event and revel in exciting activities in the surfing capital of the north. There will be booths within the area and the live performances will surely hype you up. See how they did it last 2015 by watching this video.
Liberty Grounds Arts and Music Festival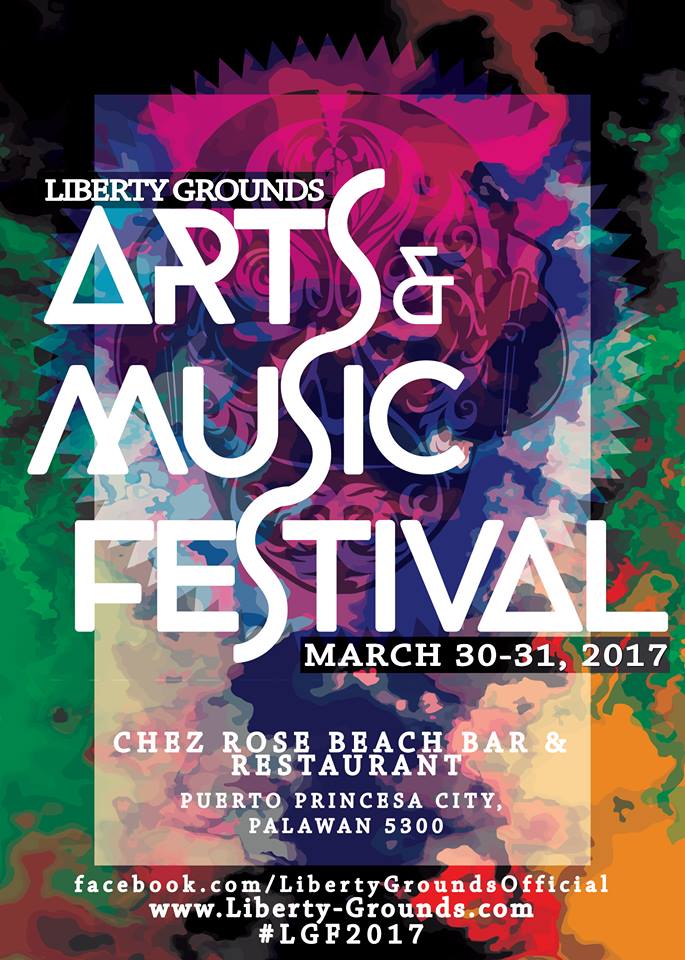 This summer event in Palawan features a broad range of local and foreign artists from different music genres such as funk, reggae, hip hop, house, heavy metal and techno. Enjoy the amazing nightlife in one of the best islands in the world and indulge yourself with workshops, skateboard comps, live installation art and other fun activities. Click here for more info.
Summer Break 7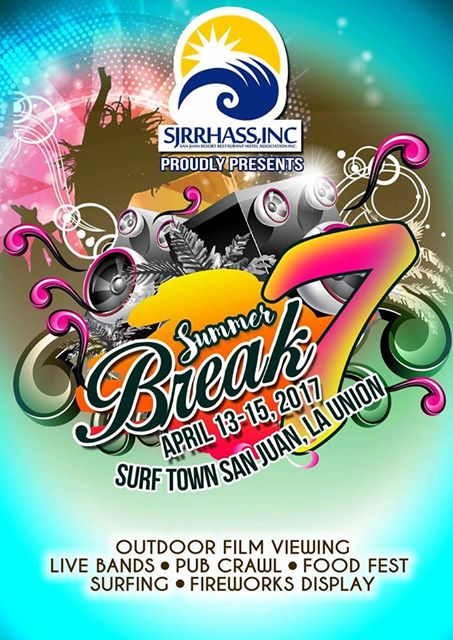 If you and your friends just need a chill inuman night by the beach with arts and music as your backdrop, the Summer Break 7 in Surf Town, San Juan, La Union will give you just that. Not only will they have live band performances, there will also be an outdoor movie screening, pub crawl, food fest and fireworks display to give you and your squad the chill vibe you need. Click here for more event info.
Chroma Music Festival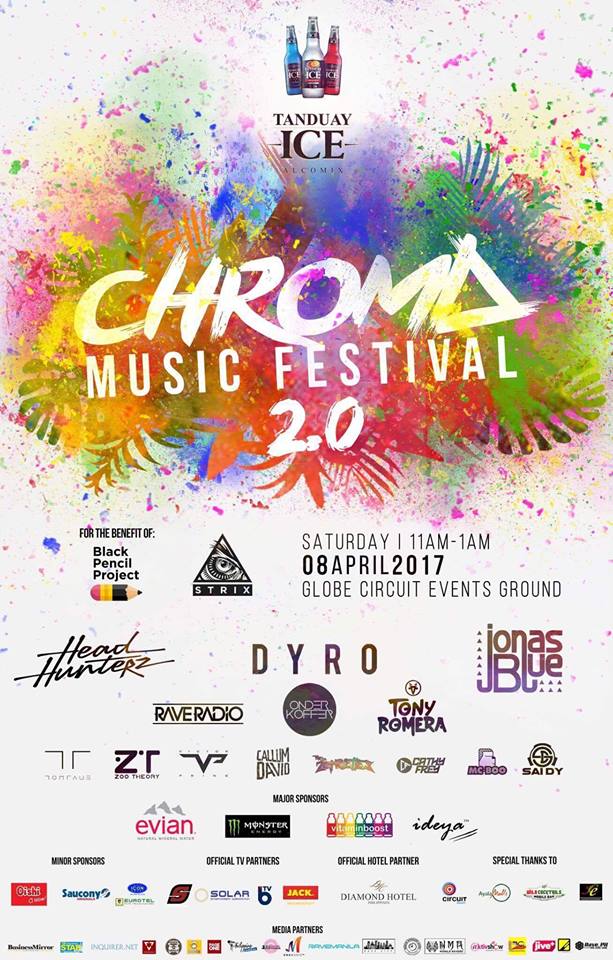 If you haven't been to a color festival and you've been wanting to join in one, then now's your chance. Globe Circuit Event Grounds in Circuit, Makati will host the "grandest color music festival of the year" on April 8, the Chroma Music Festival 2.0. It may not be a beach party, but the side activities and amazing lineup of international and support acts plus the thrill of raining colors will surely bring out the party animal in you. Get your tickets here.
Summer Siren Festival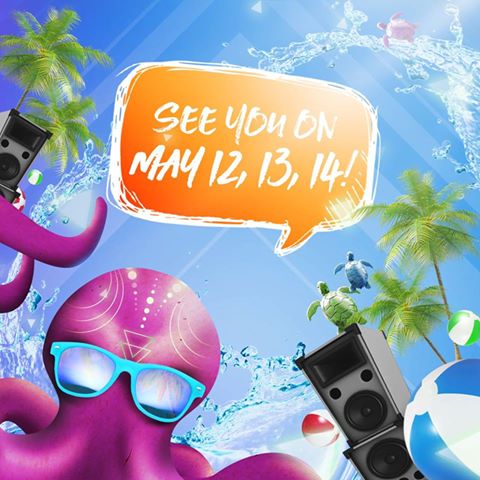 This year's Summer Siren Festival in Crystal Cove Beach Resort, Zambales is going to be extra special with the newest tourist attraction in the area—the Inflatable Island. Sing your broken hearts out with indie acts like UDD, Sud, Quest and rave all night with EDM artists such as Ron Pope, Tom Taus, Katsy Lee and a whole lot more. You can buy your tickets here.
Nalu Music Fest 2017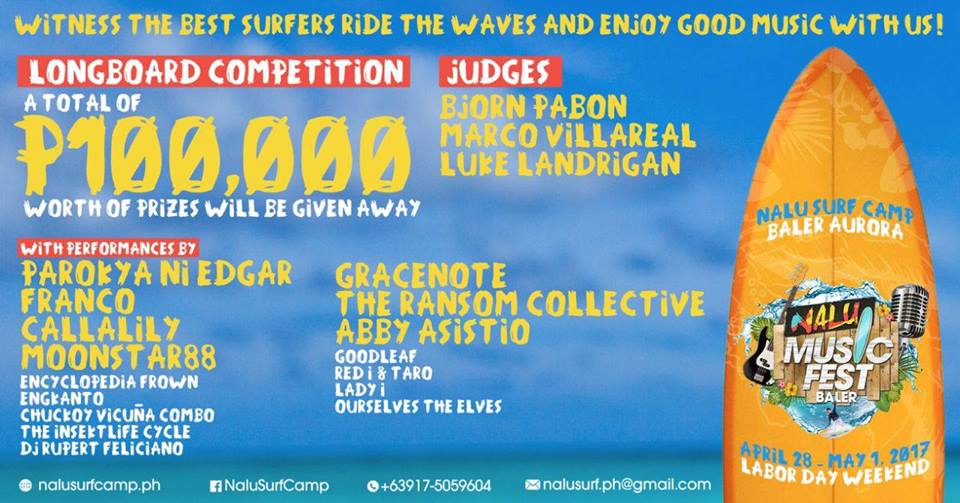 Nalu Surf Camp offers a stretch of fun activities as they host a four-day summer event that includes a three-day surfing competition and two-night music festival this Labor Day weekend. Watch longboarders compete for Php 100,000 by daylight and get serenaded by your favorite OPM bands like Parokya ni Edgar, The Ransom Collective, Callalily, Moonstar88 by night. Visit their Facebook event page to know more.
Know other summer beach parties that weren't our radar? Share with us below!