DEAR GOD, is it only Wednesday?! *insert crying sounds of a frustrated and suffering millennial because of petsa de peligro*
I know what you're thinking, I bet you're already dreaming of your holy week vacay where you'll be catching up with the TV series you've, ahem, downloaded but have not watched yet, meeting with your friends who are as stressed at work or school as you, and you know, just having some hakuna matata time. But nope, we still have two weeks until holy week, so trabaho na lang muna tayo ha?
To help take your mind off your hinagpis, here are this week's internet kalokohan you might have missed.
Of course, Beauty and the Beast is here and this awesome little artwork
GUYS, Beauty and the Beast is a must-watch. Believe me.
And if you want a little dose of Emma Watson and cats, enjoy this video!
This awesome Jap commercial
We don't know when this was made, but it's AWESOME.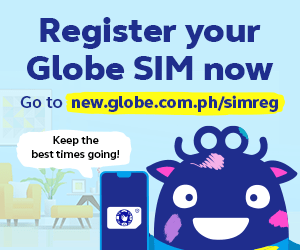 We need to know the color of this Ranger
Thank you E news pic.twitter.com/fpve0jjZDY

— Nicole Baxter (@NicoleBaxter512) March 18, 2017
Grabe po ang sword niya.
This very toxic friend
*Toxic comes on in public*
Friend: don't
Friend: please
Me: pic.twitter.com/IRx1TBFEve

— Common White Girl (@girlposts) March 18, 2017
Actually, same.
The next galaxy doesn't seem so far away anymore
Here's something to actually  "Yay!" about!
The National Museum is finally debuting their full dome Planetarium projector! Starting March 24, full dome shows at the National Planetarium are free!
Here is the Planetarium Show Schedule:
Tuesday-Saturday: Planetarium Program:
1st show: 9:00 am – A Planet for Goldilocks
2nd show: 10:30 am – Hayabusa Back to the Earth
3rd show: 1:00 pm – A Planet for Goldilocks
4th show: 2:30 pm – Journey to a Billion Suns
5th show: 4:00 pm – Hayabusa Back to the Earth
Sunday:
1st show: 10:00 am – Journey to a Billion Suns
2nd show: 2:00 pm – Hayabusa Back to the Earth
LECHE, ANG SARAP!
I can already hear all the gagging.
Because who the doesn't love those Meryll Streep memes?!
troy: what about us? what about everything we've been through?

me: WHAT ABOUT TRUST pic.twitter.com/8zg2sd9JWV

— Common White Girl (@girlposts) March 20, 2017
Kelly Rowland: "No matter what I do.."
Me: OWWWW pic.twitter.com/P6xlRQMG2G

— David Hassle,bro (@AtomSiraullo) March 19, 2017
"hear me, Jesus"

me: JESUS pic.twitter.com/8Gnip8leUZ

— pinned tweet (@idasiasoco) March 19, 2017
Donnalyn: "Swerte mo kung mapagbibigyan.. Ingatan mo ang pag-ibig ng… isang kakaibabe"

Me: "BABE!!" pic.twitter.com/0CIzPFstfJ

— XIA BIGO (@chrsdle) March 19, 2017
Grimes: dkqneochnepqduxxwjql

Me: AHDPQHXJWJWNSLMXLP pic.twitter.com/wAxWvAdrvV

— Queer Xicano Chisme (@QueerXiChisme) March 18, 2017
Britney: my loneliness is killin me

Me: AND I!

Britney: I must confess, I still believe

Me: STILL BELIEVE! pic.twitter.com/VSvdcsepKK

— EMANUEL (@blingspice) March 18, 2017
Aaaaand the highlight of the week: This iconic video of Ms. Mocha Uson
kapag walang nagkakagusto sa akin:
pic.twitter.com/OIKOBUaVFZ

— kimpie (@kimpiehonry) March 20, 2017
me kapag highest ako sa exam: pic.twitter.com/4COU80EZlq

— Randolph (@rabdolph) March 20, 2017
For context:
Mocha Uson to VP Leni: Sinungaling ka

AN OPEN LETTER TO FRED J. ELIZALDE, Chairman CEO of Manila Broadcasting Company

This video ni Mocha Uson was shown yesterday sa programa niya po sa DZRH. Dito po walang habas niyang minura at pinagsabihan ng tanga ang Vice President of the Philippines na si Leni Robredo.

Hindi ko po alam kung ano po ang pamantayan ng DZRH sa responsible broadcasting but this video is so wrong in so many levels.

Sir Fred, sa broadcasting mahirap pong macensor kayo kasi you do it live. Kaya nga po most of your radio commentators and broadcasters ay they do their show responsibly. Sir, ayoko na pong magpaka technical, tanungin nyo na lang po ang sarili nyo if this video of Mocha Uson represents ang prinsipyo at values ng DZRH mula nung panahon ng Martial Law hanggang ngayon? Or kaya nyo po bang ipanood to sa mga anak nyo or apo. If the answer is YES by all means continue to hire her. But if this is not the values your company's represent and even you as a person then maybe it's time for you to save the reputation of DZRH and forget the profit.

The reason kung bakit minura ni Mocha si VP kasi sa isyu ng EJK. Sir Fred, alam naman natin ang katotohanan. Araw araw nirereport sa DZRH ang kaliwat kanan na patayan. Sa panahon ng kadiliman sa mga member ng media kami umaasa sa tamang pagbabalita. Pero kung sa pagbukas namin ng radio at internet at ganitong klaseng mga salita ang maririnig namin, hindi po ba nakakapanlumo?

I understand na maybe you are thinking about profits when you hired her. Sir, malaking kompanya ang Manila Broadcasting Company, kung masasakripisyo lang naman ang values at reputasyon ng station na pinapangalagaan nyo, ano pa ang silbi nang malaking kita, kung nababalahura naman po ang pangalan ng istasyon?

Ako po habang pinapanood ko po ang video, nangngilabot po ako sa kabastusan ng bibig niya. Maatim nyo bang marinig muli from the listening public ang katagang,

"Sa DZRH pala nanggaling yung pambabastos na video ni Mocha"?

Sir Fred, your company and your family had been a good example sa mga Pilipino for decades now. Please don't let one person destroy what you have built for a long time.

If you fire Mocha, you are doing Philippines a huge favor. Your company will be known as the company who promotes good values to Filipino. And your company will be known also as the company who never tolerates KABASTUSAN sa inyong mga empleyado.

God bless you with wisdom, discernment and good health, Sir Fred.

Posted by Pinoy Ako Blog on Saturday, March 18, 2017
Grabe, agit siya!
What's on your list? Share them with us below!