8 Best Reusable Water Bottles to Help You Stay Hydrated This 2020
Jan 3, 2020 &nbsp • &nbsp Mandy Decena
Keeping our bodies hydrated is the first step to healthy living but it's what many of us tend to overlook. Drinking enough water daily helps in maintaining normal temperature, washing away body waste, and even boosting skin health and beauty.
While it's easy to buy a bottle of water from any convenience store nearby, these disposable water bottles are harming our already plastic-polluted environment. Thankfully, there are various reusable water bottles made for our daily hydration needs!
Start 2020 hydrated with these 8 water bottle brands that will help you keep Mother Nature happy as well.
Stanley Bottle
View this post on Instagram
Known for its vintage thermos style, the classic Stanley Bottle is an icon for durability, reliability, and sustainability. Every bottle is guaranteed to keep your drinks hot or cold for long periods of time. They also have bottles with lids that double as cups so you can definitely take it to your travels.
Stanley bottles start at Php 900 and are available at Chris Sports, Outdoors by SM (Makati), True Value, True Home, S&R, R.O.X., and select Rustan's store. It is also available online at Chris Sports and BeautyMNL.
The Flow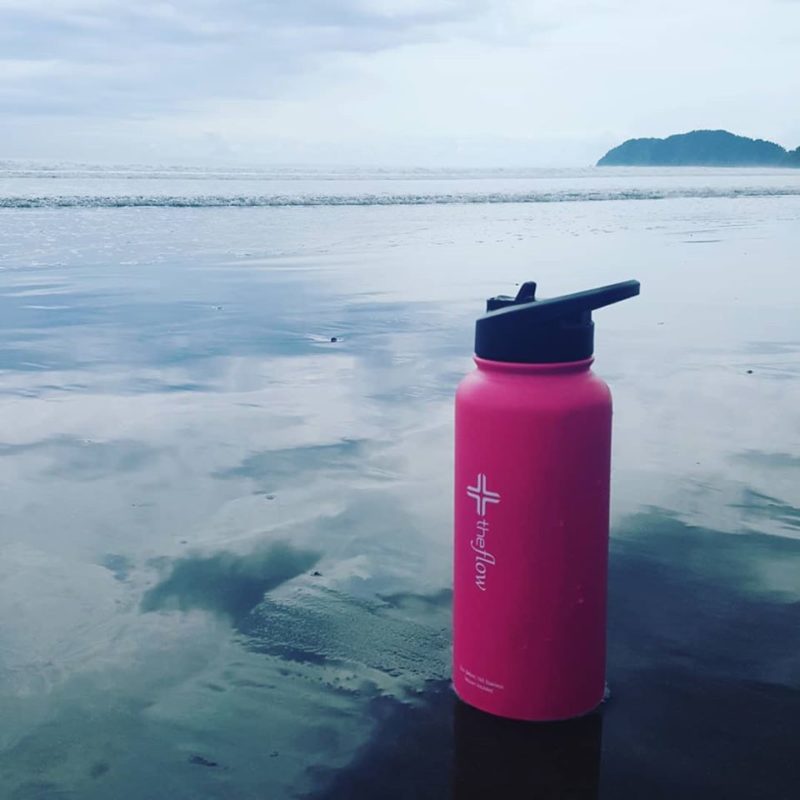 The Flow water bottle can be used with a straw lid, a flip lid or a screw-top lid, whatever is appropriate for the drink of the day — whether it's hot coffee, cold beverage or plain water. This stainless steel bottle also comes with a rubber finish which makes it easier to hold.
Pressa Bottle
View this post on Instagram
A juicer and a water bottle in one, the Pressa Bottle is perfect for those who want to add natural and healthy flavors in their water. Just take any fruit of your choice, put it in the infuser, twist the dial on top and voila! Staying hydrated has become more fun for everyone!
Klean Kanteen
View this post on Instagram
Designed and built to last for a long time, this environment-friendly water bottle is durable, chip-resistant, and is probably the most popular water bottle out there. Klean Kanteen is recommended for those who love to hike, camp out, and participate in other outdoor activities on a regular basis.
Klean Kanteen is available in select stores and malls and online starting at Php 1,500.
S'well Roamer
View this post on Instagram
For those who are too lazy to refill their bottles several times a day, this cute insulated stainless steel bottle is for you. The S'well Roamer can store up to 40 ounces of water and will keep your liquids cold no matter how hot the days get.
Healthy Human
View this post on Instagram
Functioning as a water bottle and a thermos, the Healthy Human bottle is said to be the jack-of-all-trades among all the water bottles. With a double-walled, vacuum-insulated body made of stainless steel, this bottle is sturdy and can keep any drinks deliciously warm or cold.
Healthy Human bottles start at Php 1,599 and is available online at Shopee.
Hidrate Spark
View this post on Instagram
If you're the type who needs to be reminded to drink water, then this bottle is for you. The Hidrate Spark is a smart water bottle that can be synced with your smartphone to easily keep track of how much water you drink. It also has a built-in motivation coach! How's that for innovation?
Hydro Flask
View this post on Instagram
One of the most popular water bottle brands over the last few years, Hydro Flask has a double insulated body which can keep your liquids cool for up to 24 hours. Its body also resists condensation so the outside of your bottle will stay dry and you can safely stash it in your bag. And at the risk of sounding like a VSCO girl, Hydro Flask bottles are cute AF!
Hydro Flask bottles are available in stores nationwide and online at Lazada and Zalora.
Have you tried any of these bottles? Which would you recommend?