One of the oldest malls in the country isn't celebrating the New Year with Filipinos anymore. Harrison Plaza in Malate, Manila ceased its operations last December 31, 2019, 43 years since it was first opened in 1976. Many grew up strolling inside the mall which used to be the most modern shopping complex after Ali Mall in Quezon City. In the past decade, however, it was clear why Harrison Plaza was set for demolition: the floor, walls, and ceiling were old, the corridors were dimly lit, and it has now become more of a tiangge than a mall.
SM Prime Holdings is reportedly set to develop and manage the complex and will turn it into a shopping center slash condominium.
Let's take a look at our favorite memories at Harrison Plaza.
The McDonalds branch that just evokes 90s nostalgia
Is McDonald's Harrison Plaza the only branch left in Manila that still has the 90's classic interiors? 😎 I mean look at the signage, tables, chairs and wall finish? I wonder lang if kasama sila pag giniba na yung mall 😢 pic.twitter.com/5iACqoCUCO

— Ian (@iansomosa) December 26, 2019
From the exterior to the interiors, the Harrison Plaza branch of McDonald's will always take us back to the good old days where we were treated here for lunch after school with Happy Meals that, back then, had amazing toys.
It was the Greenhills of Manila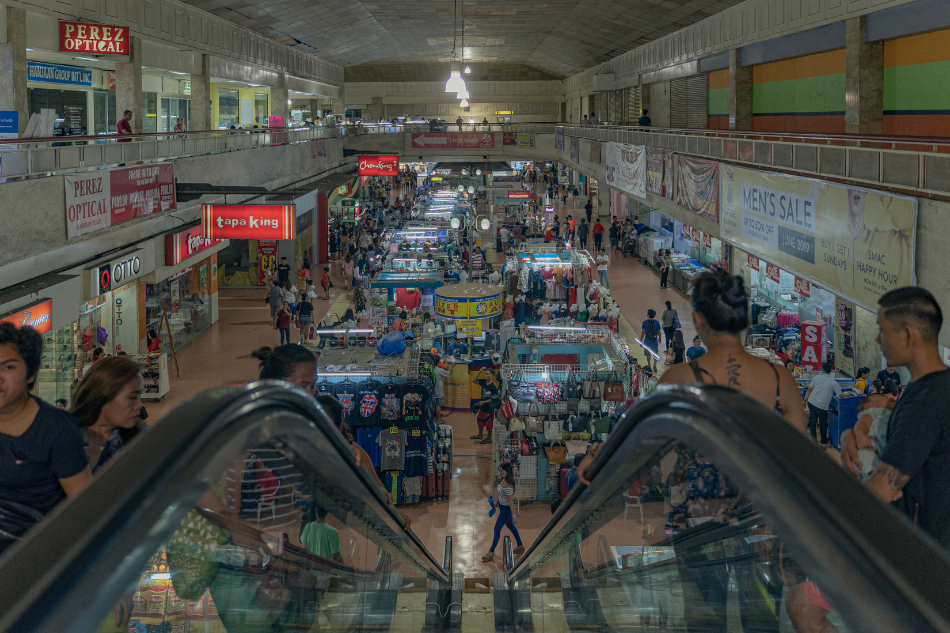 Clothes, gadgets, accessories, bags, or other goods, whatever you need, Harrison Plaza's tiangge and ukay ukay stores have it at affordable prices. The establishment might be decrepit, run down, and unmaintained but there are still hidden gems inside.
It used to have a skating rink
— drink water (@marcuslvna) December 31, 2019
After class on weekdays and on weekends, the Harrison Plaza skating rink would be the go-to chill out spot for families and teens. It's the perfect place for Manila residents who didn't have the time to go to Ali Mall's Skatetown. It also had a bowling center, an arcade, a bump car area, and several upscale stores.
The cinemas showed great titles
since its harrison plaza's last day of operations today, here are some shots i took during my visit there.

farewell to this iconic manila gem pic.twitter.com/5GcGA3Wu75

— drink water (@marcuslvna) December 31, 2019
Before all the 3D/Imax technology, people enjoyed simply watching a movie on a huge screen. Everyone used to flock to Harrison Plaza's three cinemas to watch titles like King Kong, Star Wars: A New Hope, E.T. The Extra Terrestrial, and Close Encounters of the Third Kind.
Friends would meet up here during their free time
LOOK: A group of senior citizens whose friendship was built inside the Harrison Plaza gather for the last time before the mall closes its door to the public Tuesday it has served for 43 years. | via @MBSepPedrajas pic.twitter.com/lQr6zWTval

— Manila Bulletin News (@manilabulletin) December 30, 2019
Since Harrison Plaza had a lot of restaurants back then such as Orange Julius, 3M Pizza, and Magnolia Ice Cream, it was a popular place for students to meet up after classes. In the photo above, it's heartwarming to see how a group of friends that started hanging out at the mall are still there until its end.
It was renovated when it got burned in the 80s
A fire razed the mall in 1981 and caused it to close for a few years. When it reopened, popular fast-food chains started popping up – Shakey's, McDonald's, Jollibee. Unfortunately, the cinemas and Rustans disappeared.
Conveniently located near Manila Zoo and the Rizal Memorial Sports Complex
Some goodbyes from Harrison Plaza… pic.twitter.com/y8bRLWg6d8

— Divino Dayacap (@Hey_Divine) December 31, 2019
After families visited the then-thriving Manila Zoo and the Rizal Memorial Sports Complex, Harrison Plaza was always the cherry on top of a day out with family. It used to have a huge fountain in the middle, a Rustan's and SM Department store (this one is still there), and Shopwise.
At the end of its existence, Harrison Plaza will remain in our memories
Although we are sad to let go of something that has been a huge part of a lot of people's childhood, there are just times where sentiment can't cut it. HP has been looking haunted and abandoned since forever, few people come to visit it, and it's been showing signs of neglect since the early 2000s. It's time we let it rest and let it go to make space for something else. Who knows, maybe it's successor will be better.
What will you miss about Harrison Plaza? Share them with us in the comments!