The Korean response to Halo-Halo, Bingsu has been a growingly popular dessert option for Filipinos lately. Here are 8 places that serve them, and what makes each place different from everyone else.
8. Bon Chon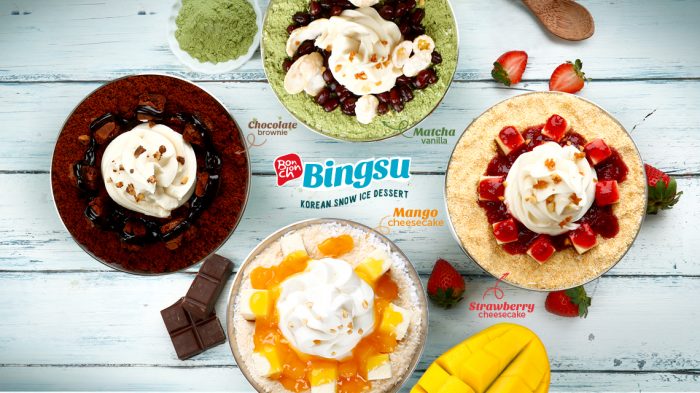 Visit Bon Chon for branches
Perhaps offered at the lowest price point among all the places here, Bon Chon's Bingsu will probably be your easiest way to get your first taste of Bingsu. At 99 Pesos, it's hard to go wrong with them, and things only get better from there.
Unique Selling Point: Other than the low price point, this is Bon Chon we're talking about. At least,
7. Snowbing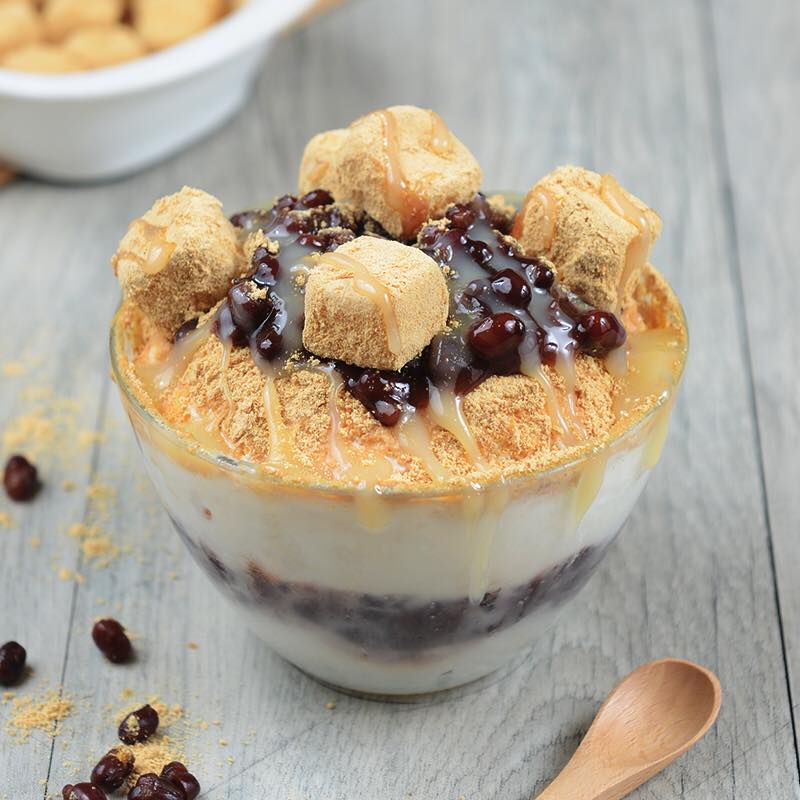 Level 4, Garden Restaurants
Trinoma
This is one of your great go-to places in Quezon City. Snowbing has a nice variety of flavors, although the pro-tip you need to know is that most of the time, Mango, Cheese, and Oreo are the only flavors worth a damn, anyways.
Unique Selling Point: Their Macha Green Tea flavor, complete with Green Tea Kitkat.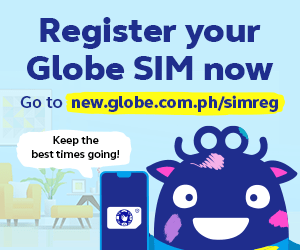 6. Cafe Seolhwa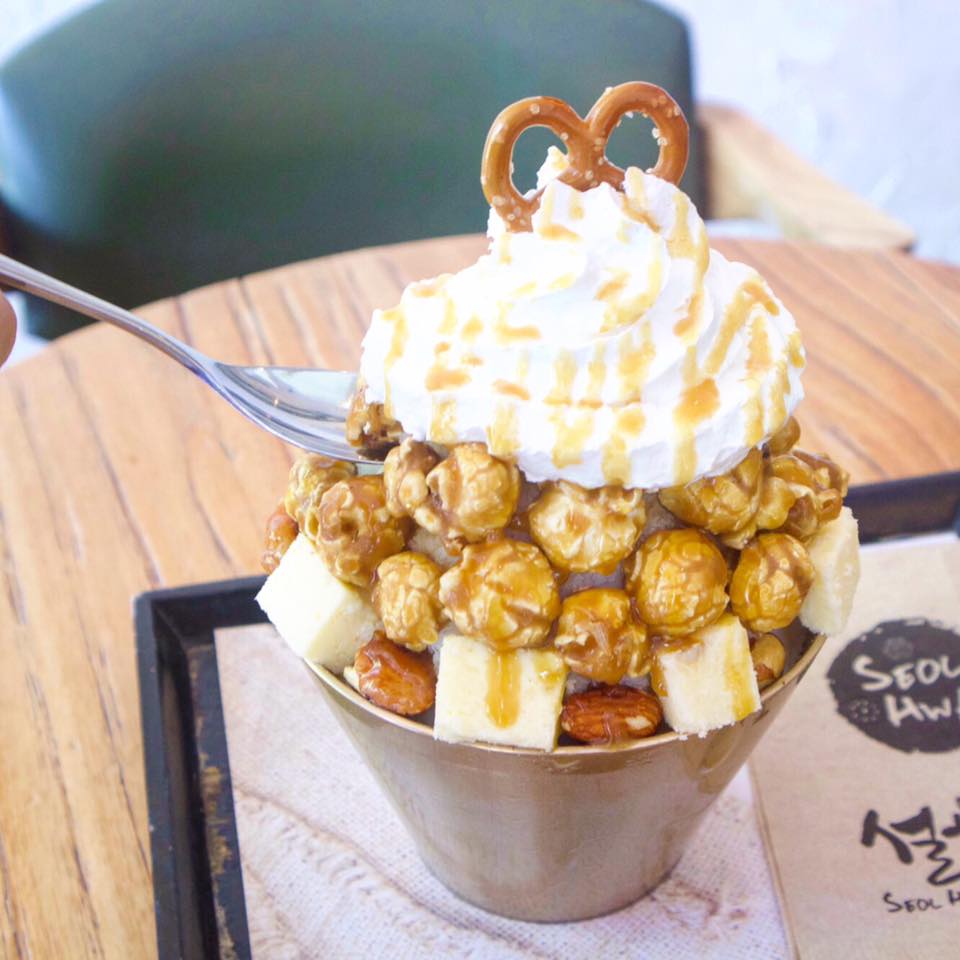 Visit their Facebook page for branches
Here's a great spot in BGC to enjoy Bingsu. With their emphasis on less traditional flavors and more on shock and awe in the form of a sinful smorgasbord of toppings on the likes of Caramel Coffee, you can be sure this is an easy pick.
Unique Selling Point: As we said, the Caramel Coffee. There's something about having arguably even more ingredients than the Pinoy Halo-Halo swirling around in that delectable Bingsu ice.
5. Bill's Bear Cafe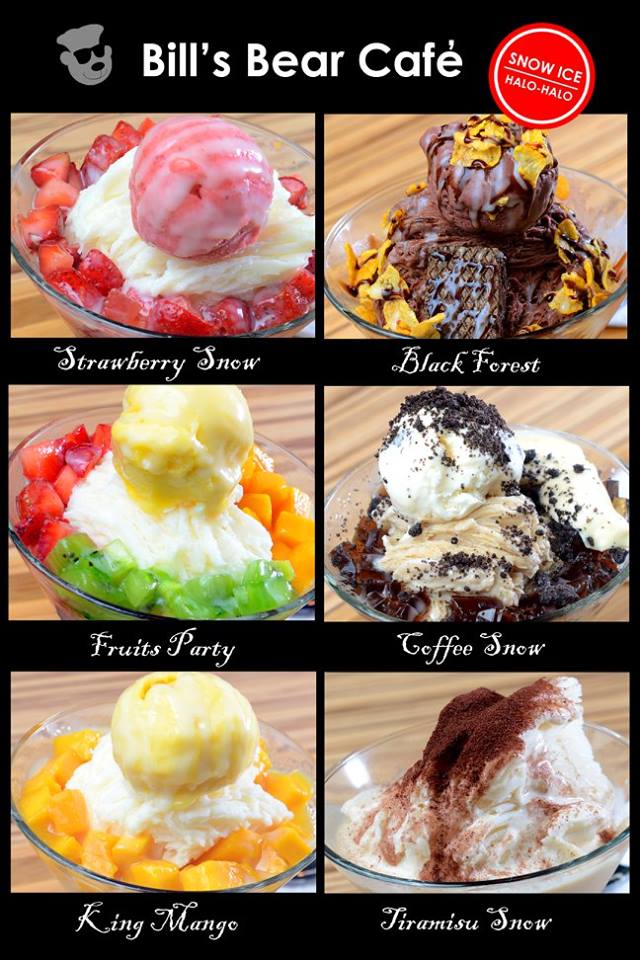 Level 4, Midtown Wing
Robinson's Place, Ermita
This doesn't sound Korean in the least, but there's no mistaking their awesome take on Bingsu. Their Black Forest variant needs to be sampled to be believed.
Unique Selling Point: What part of "Black Forest" did you not understand?
4. Snow Creme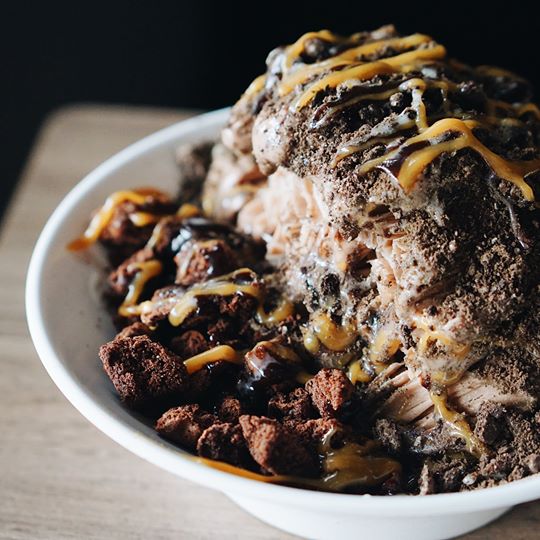 Visit their Facebook page for branches
Located in Maginhawa and Banawe, this place is cozy and has you covered both for Bingsu and Milk Tea.
Unique Selling Point: Mochi on our Bingsu? Yes, please!!!
3. Snow Panda

Visit their Facebook page for branches
If you thought you wouldn't find any Bingsu in the heart of Circuit Makati, well, you're wrong! Snow Panda has invaded the very heart of the former racetrack circuit, and that is the best news for anyone with a sweet Korean tooth!
Unique Selling Point: Try their Kiwi flavored Bingsu. Definitely one for the ages.
2. Noonsaram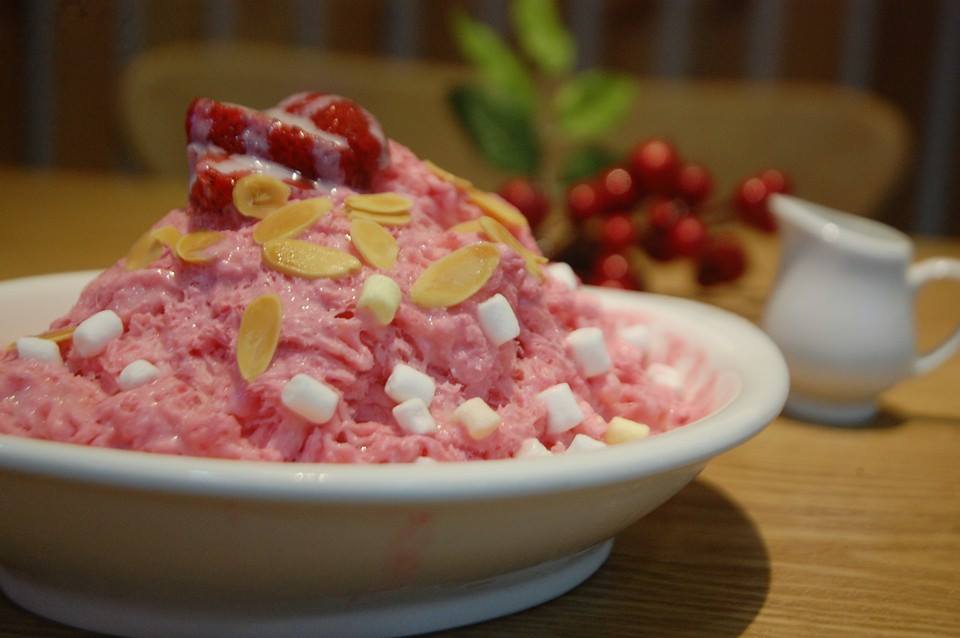 Visit their Facebook page for branches
Katipunan loves itself some Bingsu, and Noonsaram is one of the best places for it, without a doubt.
Unique Selling Point: Their ice is flavored, and their Cheese Bingsu is king of the hill in the Metro. There's no comparison with any other version.
1. Hobing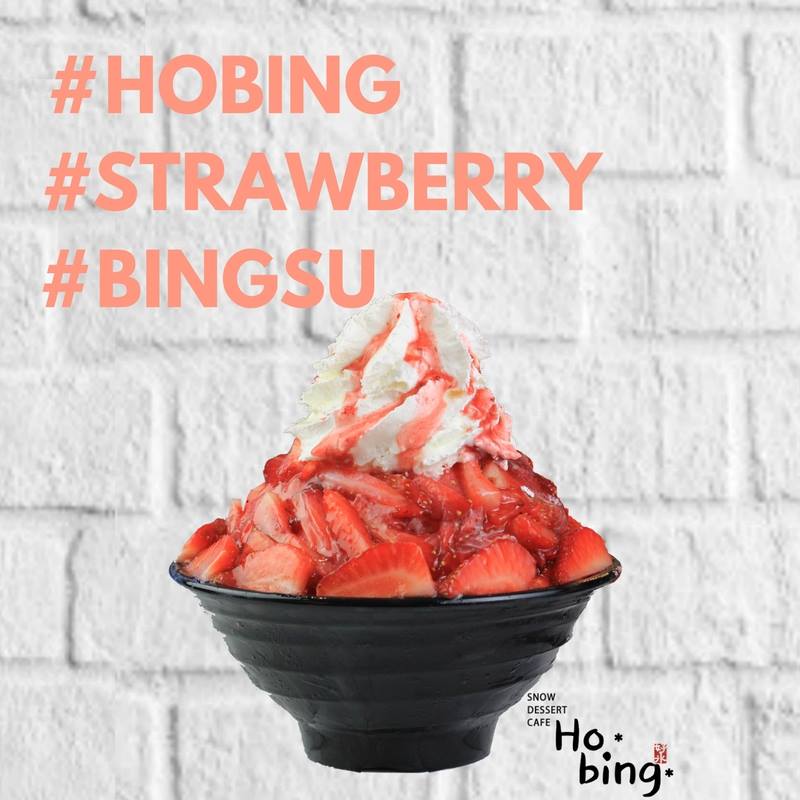 Visit their Facebook page for branches
Found pretty much in most malls at this point, Hobing is pretty popular because they offer a great selection of flavors, and definitely never fail to deliver on taste.
Unique Selling Point: They also sell those Sam Yeang 2X Spicy Noodles, just in case anybody wanted to jump on the bandwagon of *that* craze.
Which one is your favorite? Tell us below!