It's indisputable that spontaneous sing-alongs, karaoke sessions, and roadtrip playlists are better and more entertaining when full of love songs—the ones that make you gag because of its overly cheesy lyrics. The ones so beautifully written that they make you fall more in love. The ones that make you tear up because of the hugot. Love 'em or hate 'em, they will never fail to make you sing your heart out. Here are some of the cheesiest love songs of all time.
Always – Bon Jovi
.
Cheesiest lyric: "Yeah, I will love you, baby, always. And I'll be there forever and a day, always…"
There will always be that one guy who'll sing this in a videoke bar. Kung ikaw man yun, kaya mo yan, kuya. Stay strong.
(Everything I Do) I Do It For You – Bryan Adams
.
Cheesiest lyric: "Don't tell me it's not worth tryin' for. You can't tell me it's not worth dyin' for."
We know. Lakas maka-throwback, 'no?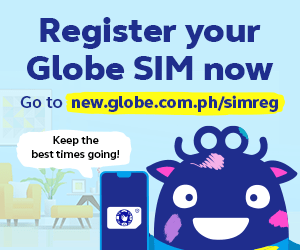 Thinking Out Loud – Ed Sheeran
.
Cheesiest lyric: "And, darling, I will be loving you 'til we're 70. And, baby, my heart could still fall as hard at 23…"
For a while, we really loved this song. We could listen to Ed Sheeran's voice all day long! That is until everyone kept playing it everywhere that it suddenly got more annoying to listen to. (We blame you, KTV bars and AlDub.)
This I Promise You – 'N SYNC
.
Cheesiest lyric: "I give you my word, I give you my heart, this is a battle we've won. And with this vow, forever has now begun…"
There are no words to describe how we feel for this song. Even JT himself probably cringes every time he remembers his golden afro days through the cheesy music of his past.
Crazy For You – Madonna
.
Cheesiest lyric: "I never wanted anyone like this, it's all brand new. You'll feel it in my kiss, I'm crazy for you."
Madonna was not really known as a balladeer, but she recorded a song that was so cheesy it became the ultimate  song for all the abangers out there hopelessly pining for someone.
 I Don't Want to Miss A Thing – Aerosmith
.
Cheesiest lyric: "Then I kiss your eyes and thank God we're together. And I just wanna stay with you in this moment forever…"
No matter where you are, the moment someone plays this song, you will always belt out the chorus. Always.
 More Than Words – Extreme
.
Cheesiest lyric: "More than words is all I ever needed you to show. Then you wouldn't have to say that you love me 'cause I'd already know."
Every kid who has taken up guitar lessons would know how to play this song. And you wonder why there are a lot of them getting love lives at such a young age. They were practically taught how to serenade someone!
Bakit Ngayon Ka Lang – Ogie Alcasid
.
Memorable lyric: "Ikaw sana ang aking yakap-yakap, ang iyong kamay lagi ang aking hawak…"
Admit it; you sang the second voice ala Regine Velasquez, didn't you?
What's the cheesiest love song stuck in your head right now? Tell us below!