There's something unique about how romance is depicted in anime films and series. No matter where you stand on love at the moment—whether you're head-over-heels in love or bitter about it—watching anime just warms our heart and makes us believe in love again.
Rarely does it bother us that storylines are cheesy, predictable, and cookie-cutter because as long as the visual imagery is gorgeous, we'll keep watching until the very last episode.
Surround yourself with fictional love and start binge-watching these 8 romance anime series!
8. Ao Haru Ride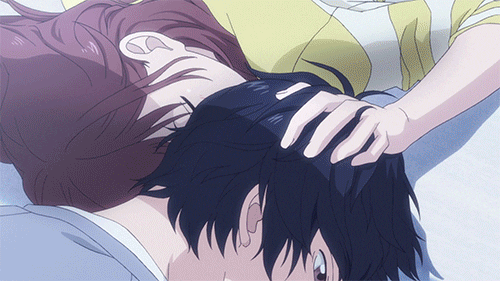 This anime tries to prove that when you're given a second chance, you shouldn't waste it making the same mistake. After two students who have once secretly pined for each other reunite later in their lives, they reevaluate their feelings amidst misunderstandings and conflict that actually draw them much closer together. The story will sound generic and the scenes are nothing you haven't seen before in films and novels, but it's still a feel-good series worth watching.
7. Sukitte Ii na yo (Say "I Love You")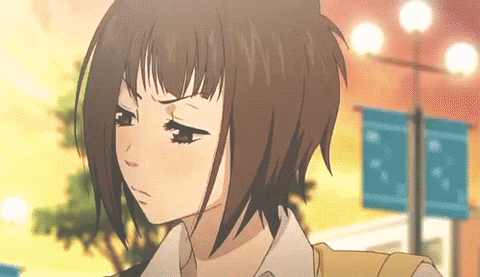 Sometimes, even cookie-cutter storylines, when narrated brilliantly, can stand out from the crowd. This series in particular doesn't offer anything new in terms of plot, but it resonates well with those who watch it because of the way it accurately depicts romance in real life. It exposes the struggle and excitement when dealing with feelings for the first time, and we can easily sympathize with the characters throughout the episodes. It may even make you reminisce on your own first love!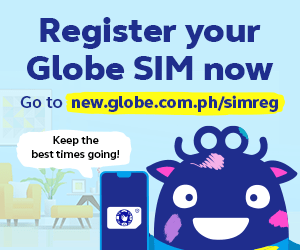 6. Kaichou wa Maid-sama!
Don't let this series fool you into thinking it's just one of the garden-variety "tsundere falls for the bishounen" type of plotline. Although it does star a tough girl with a secret and a popular yet conniving guy, there's never a moment when you'll think the relationship is cringingly forced. It's pure comedy, sometimes at the expense of character depth, but it's great for when you just want to get a good laugh from a show.
5. Lovely Complex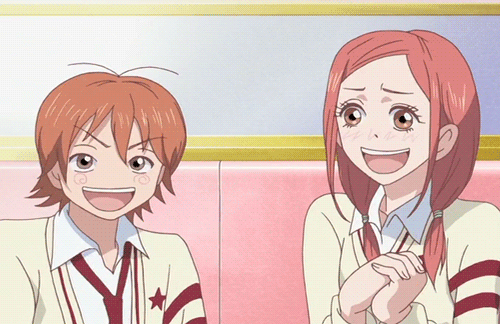 Despite the title, this anime isn't complex at all. In fact, it's funny and endearing as it talks about the efforts of the tallest girl and shortest boy in class to find love despite their not-so-average height. Their dynamic is definitely kooky, and you'll love how the series carefully lays the groundwork to slowly develop the romance. It even goes as far as showing how they adjust and cope with their romantic relationship after they get together. It's a true testament that love doesn't discriminate; you can totally date someone shorter or taller than you are!
4. Ookami to Koushinryou (Spice and Wolf)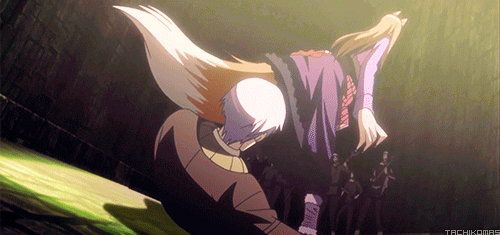 Set in the medieval times, this anime series tells the story of a merchant and a reincarnation of a harvest wolf goddess who embark on a journey to return the goddess back to her home country. The characters are so well-written that even when the story gets a tad convoluted and messy, the characters will be there to redeem it. You'll grow frustrated over their secret pining for one another without them doing anything about it, but you'll understand why and accept the circumstance anyway.
3. Princess Tutu
You'll probably hate that we recommended a story so tragic and heart-breaking, but Princess Tutu is too beautiful to not watch. It has all the elements that make a classic Disney Princess film—a prince, a damsel in distress, an evil entity, and a knight in shining armor. But it's nowhere near what a Disney film would be; it's darker and more serious. It's an art form in itself, with its usage of fantasy and ballet to move the story forward. And with all the twists and surprises that will hit you all at once, you'll find yourself desperately hoping for that happy ending.
2. Shigatsu wa Kimi no Uso (Your Lie in April)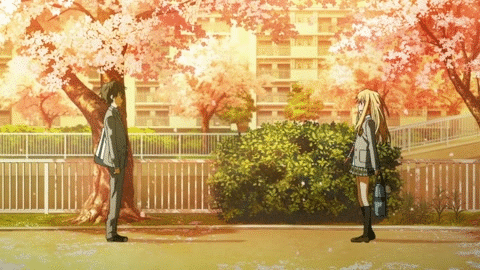 Grief-stricken by the passing of his mother, a prodigious pianist has never played a piano since, choosing to live a colorless life instead. That is, until he meets a passionate violinist who ignites a spark in him and inspires him to face music once again. This series doesn't need to do much to fill us with hope and cheer as we witness a character's journey to healing, but these are also what make it so hard for us to accept the inevitability of a goodbye.
1. Nagi no Asukara (A Lull In the Sea)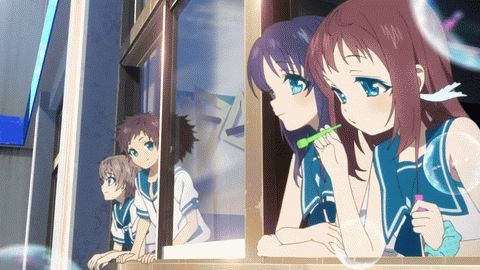 Nagi no Asukara explores young love and all the complications and innocence that surround it, told in a fantasy world where humans on land struggle to co-exist with the humans beneath the sea. With the tension that persists between the two races and the impending tempest that will doom the land, five friends are left to unite the villages while also dealing with their inner conflicts.
This anime will have you bawling your eyes out, guaranteed. But don't worry; stories this sad will always have a happy ending.
What was your favorite romance anime series that you want to recommend to others? Share them below!