Who ever said that cheesy was only for Valentines? Cheesy  delectables are taking Manila by storm and there seems to be numerous options for cheese lovers. From new options to good old cravings, here is a list of 8 cheesy cravings for summer!
1. Burger King 4 Cheese Whopper
Labelled as the New King, the 4 Cheese Whopper is  light on the budget yet heavy in the stomach. The numerous BK locations make it easy to satisfy your craving.  Food tip: Get the bacon. You deserve it!
2. Uncle Moe's Cheesy Keema Wrap
A discovery I found only recently is that cheese sauce goes very well with shawarma. Uncle Moe's did not only add it to their menu but is currently on a buy 1 take 1 promo. Best ordered with a beer on the side!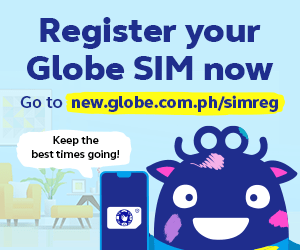 3. Jin Joo's Korean BBQ with Cheese
Korean food is becoming such a huge hit among Filipinos that multiple Korean BBQ Grill restos are popping up everywhere. Jin Joo gives you that "I'm an Iron Chef!" feeling, and wait until you twirl that meat in cheese–sexy!
4. Pablo Mini Cheese Tarts
A Japan pasalubong staple, every bite of a Pablo Cheese Tart really transport you to the Land of the Rising Sun. Pablo ensures that each customer gets a fresh batch of Cheese Tarts. Look at it. It's like love at first sight.
5. Tipple and Slaw Truffled Grilled Cheese Sandwich
Tipple and Slaw devotees are familiar with that cheese and truffle combo, chips and tomato soup on the side. And while this may not be on the menu anymore, it can still be ordered by request. Great for dinner or as a snack while you enjoy the night away.
6. Wildflour Cassarece Caccio Pepe
Simple but irresistible, Wild Flour Cassarece Caccio Pepe translates as Cheese and Pepper in Italian. With only a few ingredients, Wildflour has been able to create a great dish with their version of this dish.
7. Cibo's Penne al Telefono
An oldie but a goodie, Cibo's Telefono is a bit of a throwback.  You'll find yourself starting with the Penne and end with wiping that plate clean with your garlic bread.
8. Happy Lemon Rock Salt and Cheese Milk Tea
To end this list, what better way to end but with a cooler. Happy Lemon combines both Chocolate with Rock Salt and Cheese in a beverage that you could down in any part of your day.  That cheese gives it a great layer of flavor on top of that froth in this beverage.
Which one is your favorite? Tell us about it below!